2021 Anne L. Barlow Ramsay Annual Grant Recipient: Lindsey Holleger
I am honored to have been selected as the 2021 recipient of the Dr. Anne L. Barlow Ramsay Grant for U.S.-Bred Horses. The development and recognition of U.S.-bred horses and breeders to the highest level of dressage is one of my own personal passions.  I am so grateful to Anne Barlow Ramsay and The Dressage Foundation for funding the education necessary for riders to learn how to develop these special horses for the future of international dressage.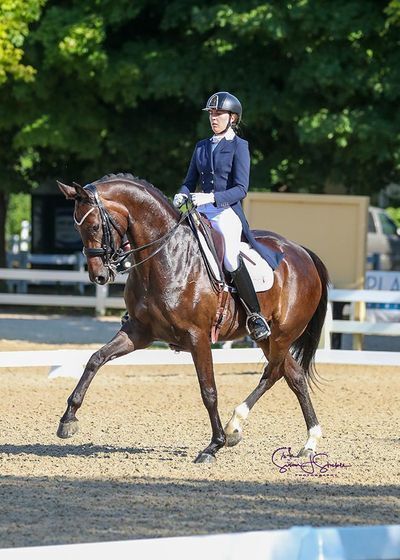 MW Ave Maria is one of these horses. I have been riding her since early 2019. She is the horse of my dreams. I knew it from my first ride, but it continued to grow as we learned from each other.  Our journey has not been without challenges. The canter was a mess, changes and counter canter were not yet in existence, and if I so much as breathed, it would undoubtedly set her sensitivity over the edge. I loved her!  She was hot, sensitive, and perfect in every way, for me. With each new question she was asked, her first reaction blew me away. The way she does each movement is amazing. Ave does everything with so much energy, thoroughness, and activity. She is the epitome of a dressage athlete. We speak the same language. Everything is harmonious with her. She is a horse of a lifetime for me, and I'm honored to have the opportunity to ride her.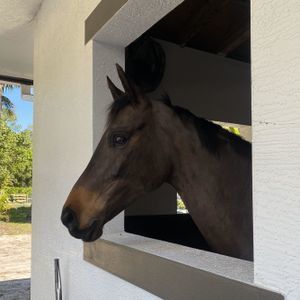 My experience in Florida contained so many huge lightbulb moments in our training.  I'm located in upstate New York, which comes with some challenges in having access to frequent and consistent training. However, I am used to that as, from a young age, I have had to manage this and "figure it out" on my own between lessons. I became an expert on getting the most out of my monthly lessons, going home, and building on what I had learned until I could master it. It taught me how to soak in information and learn as much as I could from everything. I would watch videos of my idols riding, imagine how it would feel, then try to recreate it on my own horse in my parents' backyard. I have had daily training as a working student but not at the Grand Prix level. Being in Florida, with almost daily lessons at that level was something I have never experienced, and it allowed me to really get into the details and find the root cause of things and then improve them. This experience helped me so much to develop as a Grand Prix rider in a short amount of time. It was an intensive training camp with the goal of improvement.  We made very good headway with the one tempis and I had several "aha" moments with the piaffe/passage. One thing I love about this sport is that it always comes down to the basics.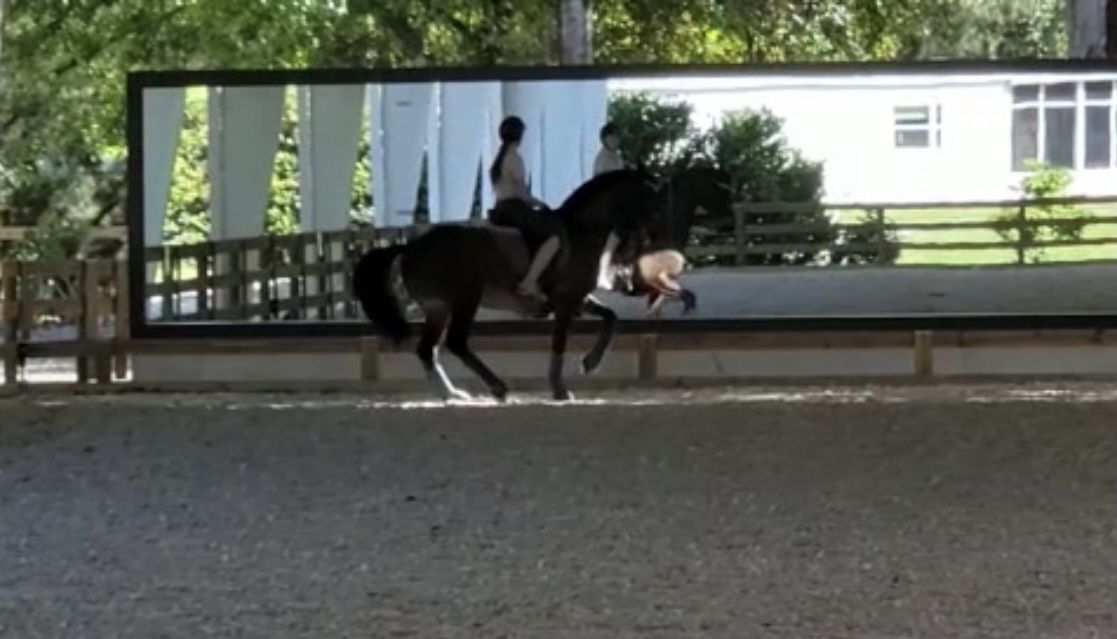 It was wonderful to work with my coach, Scott Hassler, on improving our training in the Grand Prix work and get into the details. Coming at the training from the horse's perspective really helps us as riders and trainers to figure out what the horse needs and how we can best explain to them what we are asking. Every horse is different. By putting the horse first and training with an empathetic approach, we can create the most productive training environment while finding harmony between horse and rider.
In addition, I learned even more by watching. I had the opportunity while in Florida to watch great riders any time I was not in the saddle myself. One of my favorite things was watching the CDI at Palm Beach International Equestrian Center. I noted the incredible amount of control these riders at the top have. They control every single step of the horse and the movement. It was so helpful to see how the riders warmed up for their test and then how they put everything together for their seven minutes in the arena.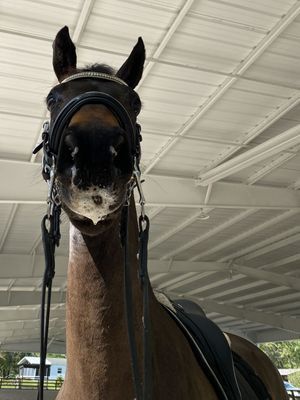 I am so grateful to my very own village. My support system, family, friends, my wonderful fiancé, and my amazing parents have all been my rock through the ups and downs. Anyone who knows the sport knows there are plenty of highs and lows! I am so thankful to Jen and Tommy, the owners of Maplewood Warmbloods, for the opportunity to train and develop their horses and for believing in me to do so. Always grateful to our exceptional vet/chiropractor, farrier, and sponsors who keep the horses feeling their best so that they can perform to the best of their abilities. And last but certainly not least, I am honored to learn from my coach Scott Hassler and have his support and guidance as we continue pursuing our goals.
Florida is truly the Mecca of the U.S. dressage and to be able to spend time there learning and training was no less than incredible. There is no better place to progress and improve to be the greatest you can be than in a place where you are surrounded by the best.