2019 Shannon Foundation Fund for Judges' Licensing Recipient: Jaki Hardy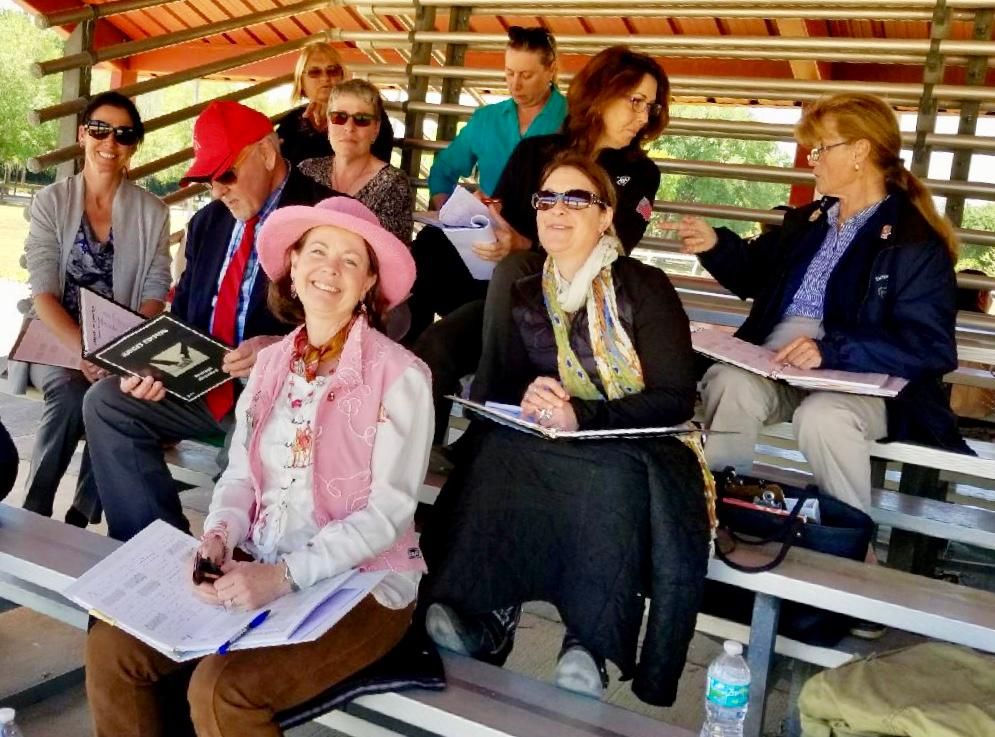 First I'd like to thank The Dressage Foundation for offering this grant. Without these grants and support from The Shannon Foundation Fund for judges, the journey to becoming a judge is financially straining.
It is a journey, a labor of love for the sport and it's necessary to have a team behind you . I'm lucky enough to have a supportive husband and a great group of clients and friends to push me to keep going. As you go through the program you bond with your fellow judges through the hard work and push each other to keep going. I was pleased to see two of my fellow participants also received this grant in 2019.
I applied for the grant to help offset the costs of the large R program. I started in October of 2018 with 8 candidates in Lexington, Kentucky.  The initial session where you do classroom and actual judging at a horseshow is expensive but you are aware of the costs up front. It's the hidden costs of the apprenticing and fulfilling the requirements of the course that you are not as aware of, and these add up quickly.
This was when I decided to fill out my TDF application. I have done four  group apprentices so far. Two of them out of region – one in Florida and one in New York. The initial check from my grant came in right before my trip to New York, so it was perfect timing. I traveled to Saugerties to do our third group apprentice.  Flying across the country every month and paying for hotels and apprentices was adding up. But it was well worth it. By this time the group was getting into the swing of judging these new levels and we got a lot of our required classes taken care of at this horse show. We got great weather and the  whole trip was rewarding and I left with a better feeling that I was progressing in the right direction.
Thank you to all the people that have helped me on this journey. It takes so many people to make these programs succeed: the show managers that allow us to apprentice at their already busy shows, the scribes that come and do a lot of sitting around in between classes that give up their time, and all the great mentor senior Judges that take the time and give out incredible energy, knowledge and advice to help us improve our skills .
There is so much that happens in this year between the educational weekend and the actual final exam. It's hard work and takes a lot of commitment, but every one of these weekends, even though expensive, were well worth the education .
So hopefully all this work and financial support from everyone will mean a successful exam in October. Then it will be on to the S program in a couple of years. The financial help from this grant came at a great time, was incredibly helpful and much appreciated.  Thank you!