Joan Williams: Recipient of a 2019 Shannon Foundation Fund for Judges Licensing Grant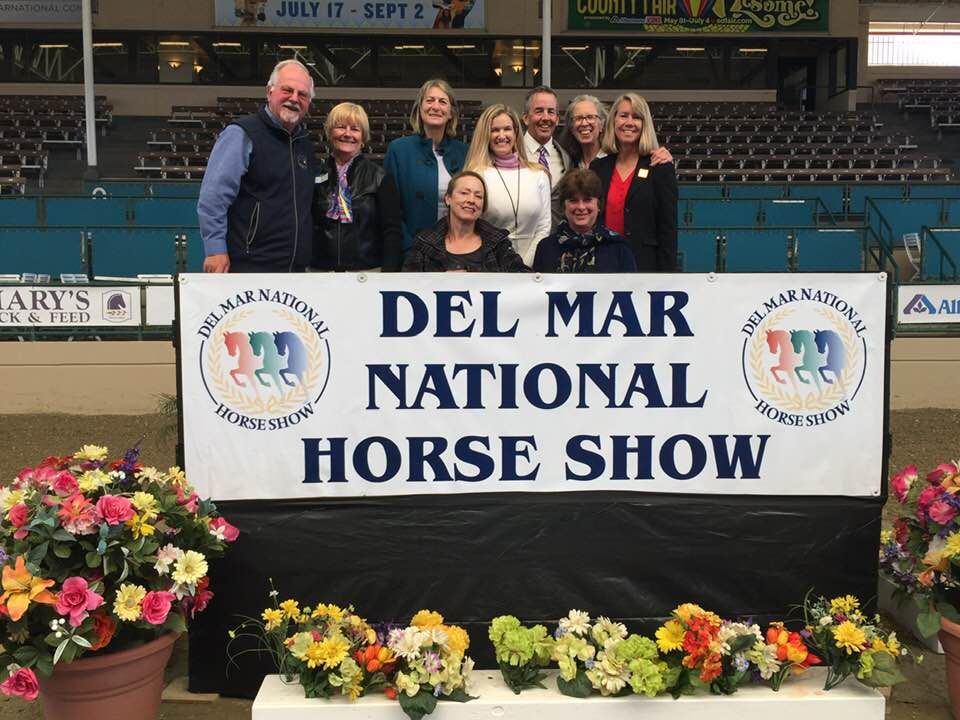 As you may know, USDF has taken over the training of the judges from USEF.  I think it is a logical move as the USDF "L" program is one of the finest in the world.   It is a thorough, comprehensive program to help train the judges eye as well as their vocabulary.  There were some questions from everyone in our group as the reins were being handed off to USDF, but it seemed to be a fairly seamless transition.
I was so grateful to be awarded a grant from TDF's Shannon Foundation Fund!  As you know, working towards becoming a judge is a labor of love.  We love our sport and want to be able to contribute.  It is an expensive endeavor to travel the country obtaining all the knowledge and requirements.  My advice to anyone coming up through the ranks of judging is to be confident in what you see but always be open to learning.  The horses are becoming more and more talented each year, and the riders are improving from quality teaching.
It is a privilege to train with many judges and learn from their experiences.  I like to improve on my ability to write comments to the riders. I take notes on other judges' comments and scores to expand my own vocabulary.  I try to look for ways to speak more concisely to the scribe, and want to use clear, concise ways to describe comments to make sure the scribe has time to get everything down on paper and the rider understands what I am saying.
I enjoy having this group of judges with me in the "S" program.  We have become good friends and I run into them all over the U.S.  I have had apprenticeships, sitting, volunteering and observing in Florida, California and Illinois this year.  I believe I have been to Florida five times already this spring!   We have long, fun group text messages together about upcoming sessions we will be attending.  We share hotel rooms, cars and ideas, which has been most helpful!
We meet for dinner and have fun after the day's training.  We discuss what we have learned, great stories shared by our mentor judges and things that we have seen and noticed about the classes, horses and rides.
I think the biggest thing that I have learned in the many years of training after the "L is that just because I see components that can be improved in a movement or pattern, it does not always need to be a "4" or insufficient.  We can see many things, what the movement or gait is lacking in order to give it a "7," but there might also be good things in that movement too!
I am always seeking to find a positive way to say things to our riders but still be clear about what we are seeing that is lacking.  If it is not a good ride but a quality rider on a young or spooky horse, I can still say nice things about the potential promise of the pair and the moments of quality.  I am always an advocate for the horse though.  If it is not good riding it is my responsibility to tactfully explain to the rider what needs improvement in the continued development of their seat and position or contact.
I think one of the hardest concepts for the riders we judge to understand is that we are under rules much the same way they are.
"The mark for each movement should first establish the fact of whether the movement is marginal (5 or below) or higher. The judge should state the reason for his judgment, at least when giving marks of 6.5 and below."
Judges are required to comment on why a movement is not a 7, but with limited time and movements being close together we don't always have time to write the positives as well.  I am by nature a positive person and I can always see something good to write, but the rules dictate I must explain what is lacking if it is a 6.5 or lower.
I am always thrilled to get to sit in on panel judging.  We don't usually work on panels much as an "r" judge so it was great to begin to get to do this as an "R".  After the competition, the judges talk together about their scores and talk about a particular horse or movement.  They clearly are passionate and care about this sport as much as I do.
I have loved this year training for the "S." It was the best of the training sessions as the requirements are so comprehensive.  I have learned the most and it has been a wonderful journey.
One special judge told me earlier this year that when we receive our "S" it is just the beginning of our training!  We will work and continue to learn as we judge on panels and as iron sharpens iron, we will become a better judge.
Thank you again to The Dressage Foundation for helping me in this journey.