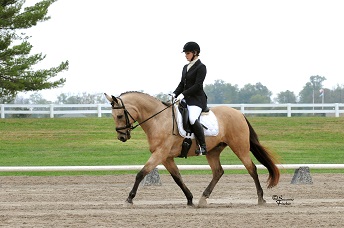 The Dressage Foundation has no dues-paying members. We depend solely on support from charitable contributions and earnings from our investment reserves. To do "good," we must first do "well." The Dressage Foundation is a non-profit, tax-exempt organization, to which donations are fully tax-deductible to the extent allowed by law.
Donations are accepted by credit card through the form below, or scroll down to see other ways that you can provide support to The Dressage Foundation. Gifts of any amount are greatly appreciated!
This is a one-time contribution to TDF (click here to make a monthly donation, instead).
---