The Dressage Foundation is proud to announce this year's recipients of the Carol Lavell Gifted Memorial Fund Scholarships for Adult Amateurs. Each will receive a $1,000 Scholarship to enable them to set aside quality time in concentrated training with their horse, trainer of choice, and away from the daily pressures of job and family.
"Thanks to the generosity of Carol Lavell, her family, and friends, we are pleased to provide this financial support to adult amateurs who not only make time to further their dressage education, but who are tremendous volunteers for their dressage clubs," said Jenny Johnson, Executive Director of The Dressage Foundation. "Without the effort of volunteers such as these, dressage would not be alive and well in communities across the country. They certainly deserve to have some time away to concentrate on their riding!"
Up to eleven $1,000 grants are available each year - one per United States Dressage Federation Region and two wild card grants that can be awarded in any Region. The following Adult Amateurs were chosen as recipients from their respective USDF Regions to receive grants for training in the 2018 calendar year.
USDF Region 1 – Teresa Crater (VA) and her Dutch Warmblood, Uther Pendragon, will train with Rebecca Langwost-Barlow. Teresa is a member of Virginia Dressage Association – Fredericksburg Chapter.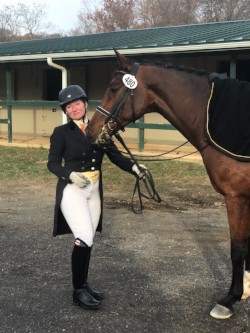 USDF Region 1 – Aneesa Romans (PA) and her Hanoverian, Whyoming RSF, will train with Ange Bean. Aneesa is a member of Delaware Valley Combined Training Association. Photo credit to Kelly Starliper.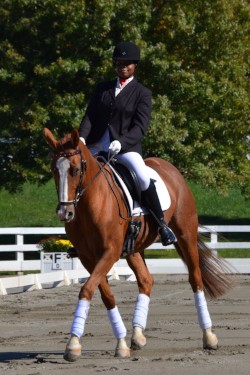 USDF Region 2 – Patty Keim (OH) and her Thoroughbred Percheron Cross, Java Joe, will train with Kristin Stein. Patty is a member of Northern Ohio Dressage Association. Photo credit to Donna Mayne.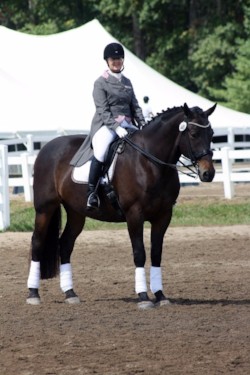 USDF Region 3 – Karin Andra (FL) and her Oldenburg, SS Sambuca, will train with Anna Marek. Karin is a member of First Coast Classical Dressage Society. Photo credit to Dean Graham.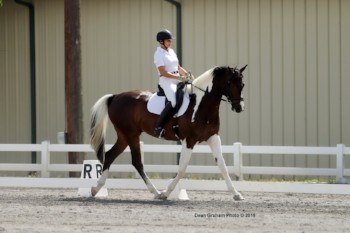 USDF Region 3 – Pam Conklin (FL) and her Oldenburg, Lymerick, will train with Greta Wrigley. Pam is a member of Arredondo Dressage Society.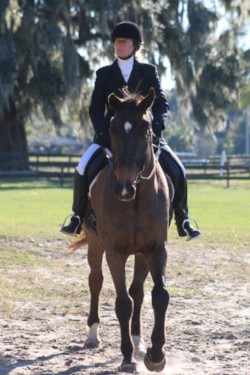 USDF Region 9 – Stephanie Koehler (TX) and her Azteca, Diamante De Serrano, will train with Susan Hancock. Stephanie is a member of Alamo Dressage Association.