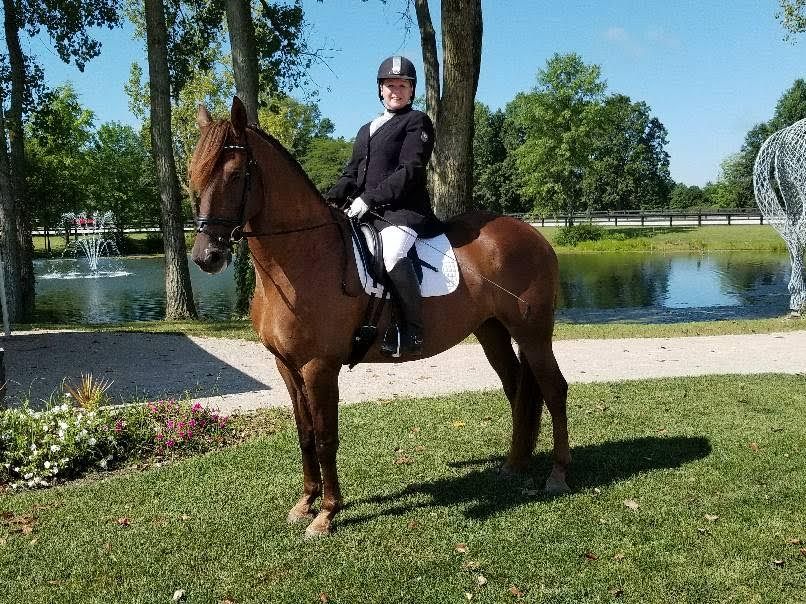 The Dressage Foundation is pleased to announce that the 2018 Lloyd Landkamer Show Management Development Grant has been awarded to Penny Krug of Hilliard, OH.
Penny will use the $400 grant to shadow and train with the show management at the KDA Fall Classic I & II at the Kentucky Horse Park in October. "I want to thank The Dressage Foundation and the generous supporters of the Lloyd Landkamer Fund for this gift," Penny said. "I am excited to use this grant to further my education and experience in dressage show management. The dressage community continues to grow and I am honored to be a member of this sport. I look forward to the educational opportunities ahead and can't wait to share the results."
The goal of the Lloyd Landkamer Show Management Development Fund is to provide financial assistance to show management (including managers and/or secretaries) to aid in their development and to help them move up the levels of management. Grants typically range in the amount of $250 - $500, to be used for costs associated with completing mentoring and apprenticeship requirements, including expenses for travel to shows. Attendance at other educational events, such as USDF Show Management seminars, will be considered as well.