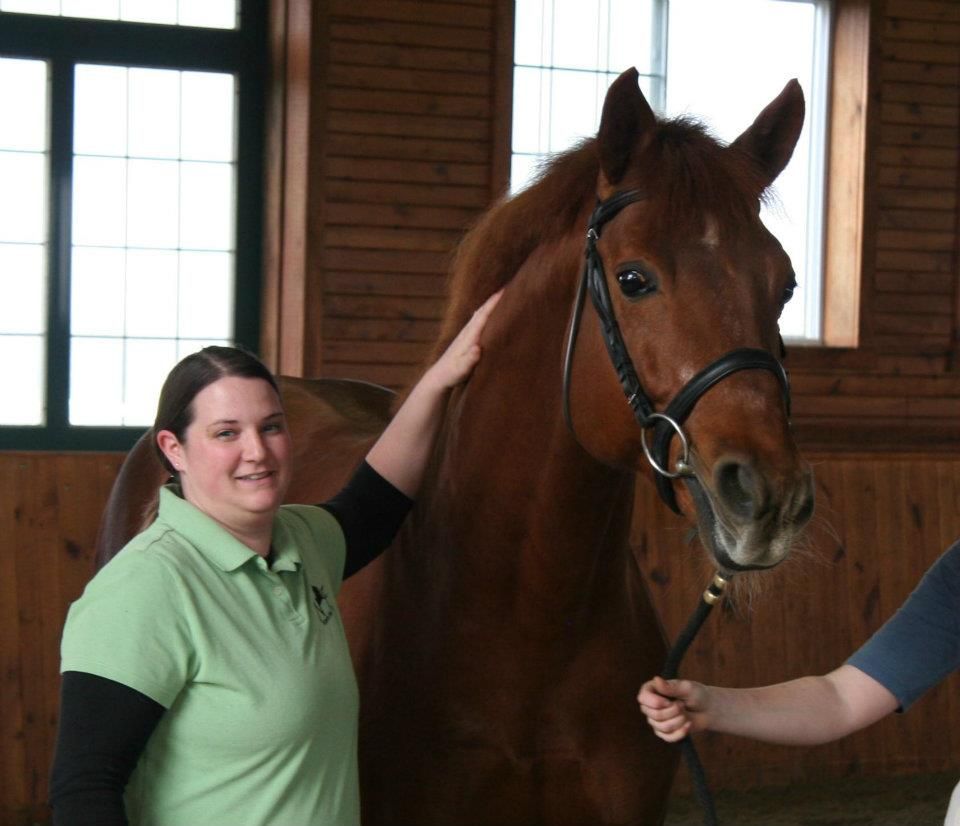 The Dressage Foundation is pleased to announce that Margaret Neider of North Hill Farm (NY) has received a grant from TDF's Elysium Farm Fund for U.S. Breeder Excellence.
The Elysium Farm Fund for U.S. Breeder Excellence, established at The Dressage Foundation in 2011 by Abbey Henderson, then owner of Elysium Farm (MA), provides financial assistance to breeders to pursue educational opportunities related to breeding that will advance their careers, promote sound breeding practices and further enhance the quality of U.S.-bred dressage horses.
North Hill Farm was awarded $2,500 to attend the Oldenburg Winter Meeting Breeder's Course in Vechta, Germany in December. The experience includes a tour of famous training centers in Northern Germany along with lectures and practical trainings with field experts. "I am thankful for the clients that have supported North Hill Farm, their belief in our horses and faith that we will continue to improve our breeding program," said Margaret. "However, most thanks goes to The Dressage Foundation and contributors to the Elysium Farm Fund. This grant is making one of my biggest dreams a reality and would not be possible without this financial assistance."
Applications will again be received in 2019, with a due date of May 1st.