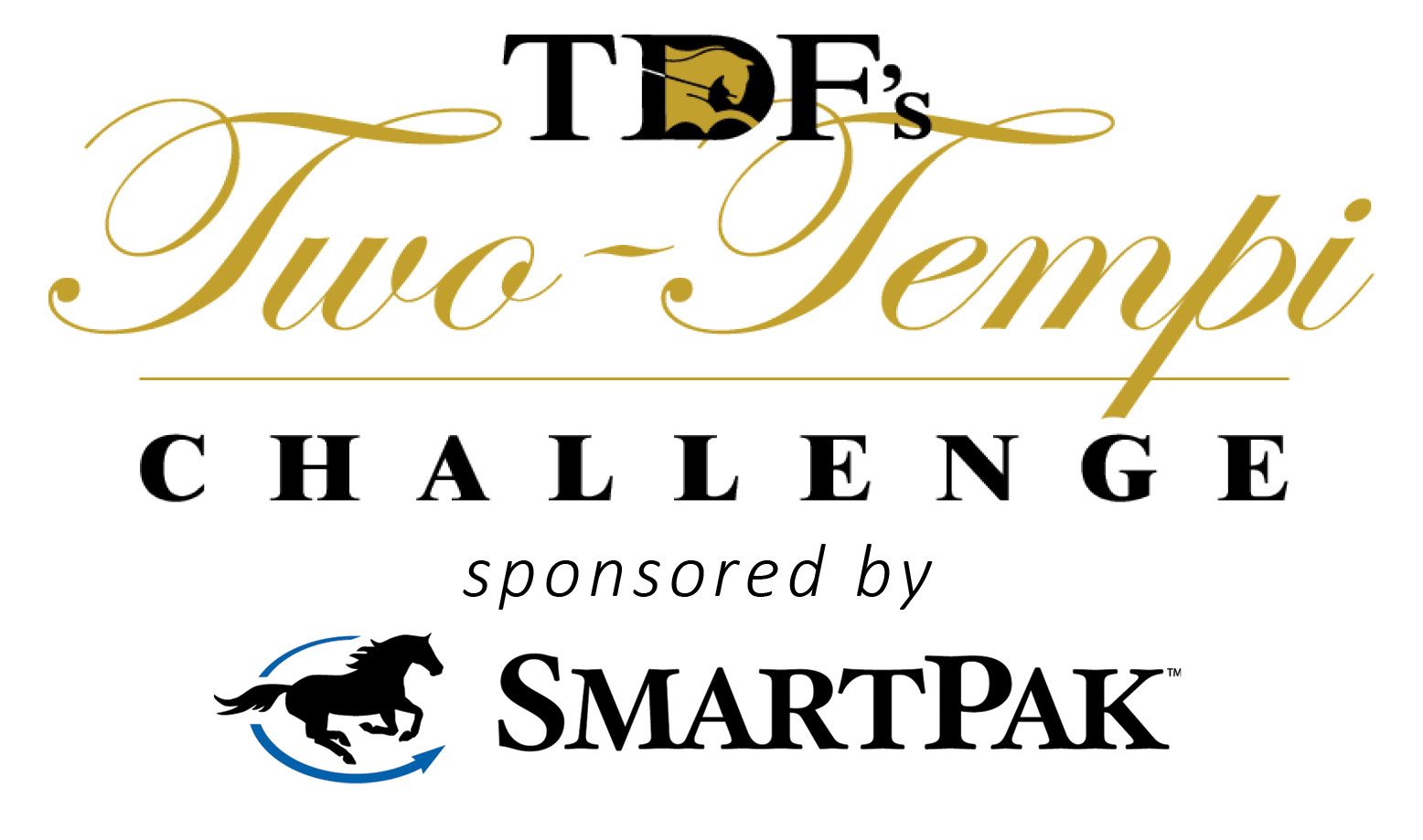 The Dressage Foundation (TDF) is delighted to welcome SmartPak as the sponsor of the 2018 Two-Tempi Challenge. Riders who have horses capable of doing two-tempi changes are invited to participate in this regional and national competition, which is a unique way to support U.S dressage. 
Once a rider and horse complete as many two-tempis in a row as they can, friends, dressage clubs, or family members can donate to TDF based on how many consecutive changes were performed. A Two-Tempi Challenge can be held at a show, during a clinic, or even at a local barn with friends. It is a fun way to bring your equestrian friends together to support the dressage community. All donations are used to support TDF's grants and programs.
At the end of the year, TDF and SmartPak will announce National and Regional Two-Tempi Challenge Champions and Reserve Champions, based on the number of completed consecutive two-tempis. SmartPak will award prizes to all National and Regional Champions and Reserve Champions. There will also be awards for the top two groups that raise the most donations for TDF.
"We are grateful for the support of SmartPak as our 2018 Two-Tempi Challenge sponsor! SmartPak has a wonderful history of helping equestrian organizations and we appreciate their commitment to the growth of dressage in our country," said Jenny Johnson, TDF's Executive Director. "We invite riders from every Region to participate in this year's Two-Tempi Challenge to be eligible for great prizes from SmartPak!"
For more information about participating in TDF's Two-Tempi Challenge sponsored by SmartPak, visit http://www.dressagefoundation.org/grants-and-programs/two-tempi-challenge.html, call TDF at 402-434-8585, or email info@dressagefoundation.org.