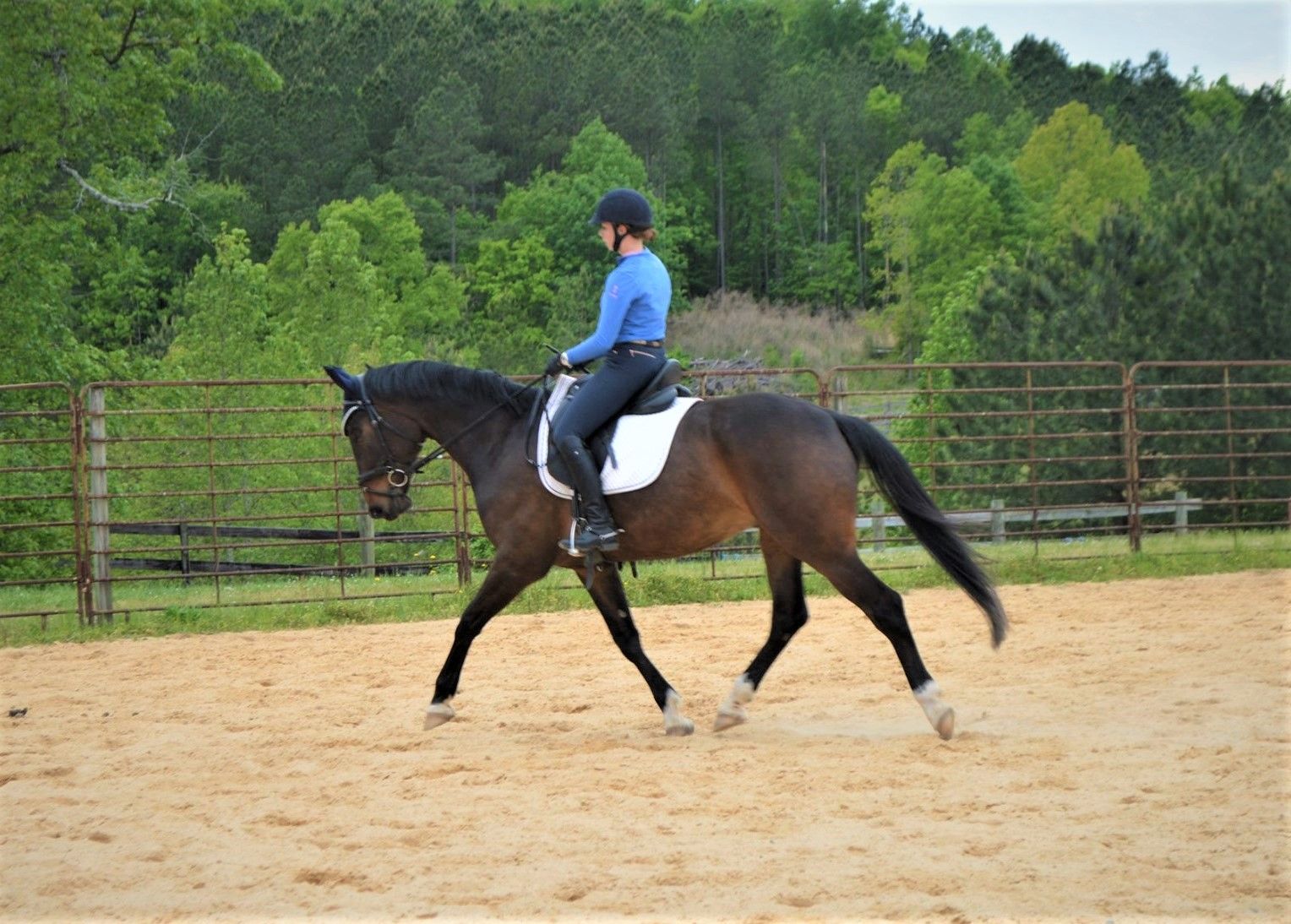 Ashley Dimmette of Raleigh, NC, has been awarded a $500 grant from The Dressage Foundation's Trip Harting Fund for Pony Club Members or Graduates. She will use the grant to train with JJ Tate in Landrum, South Carolina. 
Ashley was a member of Cardinal II Pony Club based out of Union County, NC, for nine years, joined Yadkin Valley Hounds Pony Club during college, and earned her Traditional B rating. She said, "Pony Club is such a wonderful organization that taught me the value of hard work, perseverance, safety, sportsmanship, and to always put the needs of the horse first."  
Following college, Ashley became a working student for Susie Wiedman at Encore Sporthorse and earned her USDF bronze and silver medals. She is a member of the North Carolina Dressage Association and serves as the Dressage Education Chair.
Ashley shared, "I am thrilled and honored to receive the Trip Harting Fund grant from The Dressage Foundation. I plan to use the grant to take my coming 5-year-old Hanoverian, Ryder, to train with JJ Tate. As a young professional, it can be difficult to find the time and resources to clinic with top professionals like JJ, and I am beyond excited to receive this opportunity! I plan to show Ryder at Training and First Levels this year and hopefully qualify for Region 1 Championships. I know with JJ's expertise and guidance, Ryder and I will progress in our partnership together and make steps to reach our goals."
Trip Harting's friends and colleagues established this Fund at The Dressage Foundation when he passed away in August 2008. The purpose of the Fund is to provide financial assistance for a Pony Club rider to attend an educational event of his or her choice. Applicants must be current or graduate Pony Club members with preference given to those with a B or A rating.  Applications are due March 25th of each year.
Learn more about the Trip Harting Fund grants here.  If you'd like to make a donation to the Fund, online gifts can be made here or call Jenny at (402) 434-8585.
Photo credit: Becca Swann