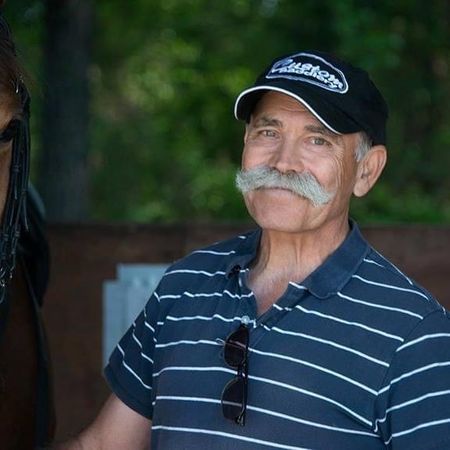 The Dressage Foundation (TDF) is pleased to announce the new Verne Batchelder Instructor Fund, established by Verne's family and friends in memory of his long career as a dressage instructor and sport horse breeder.
Verne Batchelder was a lifelong farmer and horseman with a penchant for teaching.  From teaching math and sciences at a prep school to teaching dressage to all who were interested, Verne loved sharing his knowledge.  He was passionate about sharing dressage with everyone, no matter the loft of their goals or what horse they were riding.  He taught clinics up and down the east coast and loved developing relationships with his students and their horses, returning to some sites for more than thirty years.
The Verne Batchelder Instructor Fund will provide an annual grant of up to $2,500 to a professional instructor from USDF Regions 1, 3, or 8 (Verne's "home" Regions) for continuing education and training.  Because Verne was known as an instructor who established positive, long-term relationships with his students, applicants should apply for funding to work with a trainer with whom they have an established relationship.
Nora Batchelder, Verne's daughter, shared, "Through this grant, we hope to share the spirit of my father's support of grassroots dressage and the conviction that dressage education is a noble endeavor for all horses and riders. The goal of this Fund is to assist dressage instructors in broadening their base of knowledge from their mentors to then share with all their students."
Beth Baumert, TDF's President and CEO, said, "Verne was a consistent, positive force in our corner of the dressage world, and he will be forever missed. He was a supporter of our sport on so many fronts, and I'm thrilled that we have a wonderful reason to remember him again and again throughout future years with the Verne Batchelder Instructor Fund. The wisdom and kindness he brought to his horses and his students will continue thanks to his family and his many friends."
Applications for the Verne Batchelder Instructor Fund are due September 10th.  Visit here for more information and to find the online application form.
Donations to the Fund are welcome and can be made online or by calling Jenny Johnson, TDF's Executive Director, at (402) 434-8585.