The Dressage Foundation (TDF) has announced that a total of $14,000 has been awarded to U.S. dressage instructors through the Major Anders Lindgren Grant program, funded through the Carol Lavell Gifted Memorial Fund. Major Lindgren Grants provide financial support that enables dressage instructors to receive continuing education that will improve their teaching, riding, and training skills.
Megan McIsaac (WI) will receive a $6,000 grant to train with Kathleen Raine in California. Megan, a USDF Certified Instructor through 4th Level, is owner and trainer of Lindinhof Equine Sports Zentrum and has been training a variety of clients from beginners through Grand Prix since 2000.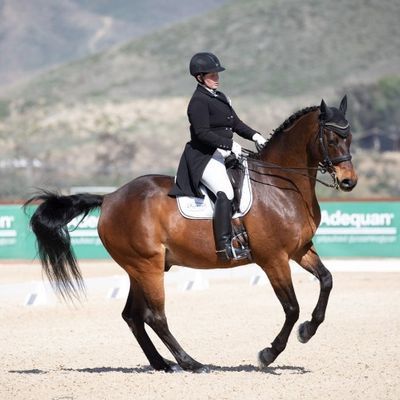 Photo credit: Terri Miller
"I cannot thank TDF enough for this grant! To be able to have the financial support to leave my farm and business to get a break to focus on improving my riding, to help gain more knowledge at training another horse to Grand Prix, and to simply take a mental break with one of the best riders in the world means so much to me! I feel so fortunate and will make the most out of this amazing opportunity."
Heidi Hauri-Gill (NH) will receive a $6,000 grant to work with Kathy Connelly in Florida. Heidi, a USDF Certified Instructor through 2nd Level, has been teaching and training for over 30 years through First Choice Riding Academy.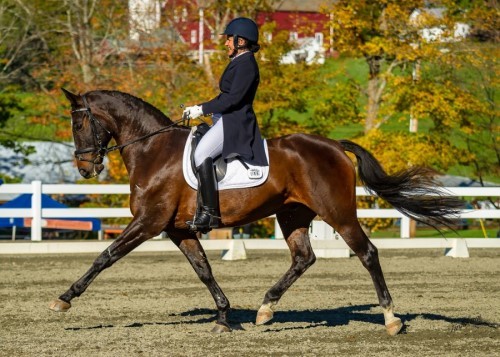 Photo credit: Shawn Tinkham
"Receiving this grant took my breath away! Having the support of TDF and the grant puts me and my horse a step ahead being able to take full advantage of our training opportunity while in Florida. I am so honored to receive this incredible support."
Siobhan Byrne (MD) will receive a $2,000 grant to work with JJ Tate.  Siobhan has been teaching for 13 years and has taught a variety of students from beginners to Pony Club National Champions and USDF medalists.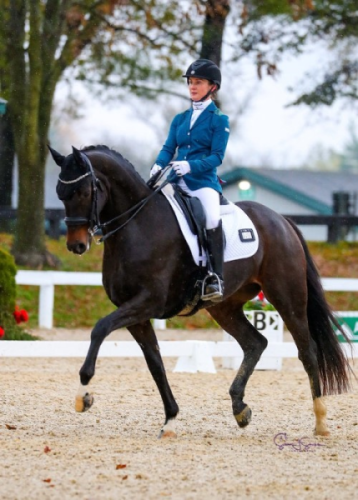 Photo credit: Susan J Strickle
"I'm honored and grateful to be selected to receive this grant. Continuing education is a priority of mine, and this grant will enable me to get concentrated training that I would not otherwise be able to afford. I know this experience will benefit not only my riding, but my teaching as well."
Since 1996, The Dressage Foundation has offered annual instructor grants in Major Anders Lindgren's name. Major Lindgren was an accomplished dressage rider, having won the 1971 Swedish Dressage Championship and ridden on the Swedish Olympic Team in 1972. He also won the Scandinavian Eventing Championship in 1959. Lindgren's contribution to American dressage was large, as he was solidly committed to the education of U.S. dressage instructors.
Applications for the Lindgren Grants are due to The Dressage Foundation by September 30th of each year. For more information, please contact Sara Weiss, TDF's Director of Grants and Programs, at (402) 434-8585 or visit www.dressagefoundation.org.