The Dressage Foundation (TDF) is proud to announce the recipients of two $1,000 grants from the Para-Equestrian Dressage Fund.  This Fund was established in 2018 to provide financial support for para-riders to attend educational events.
Charlotte Merle-Smith, Ocala, FL, will use the grant money to work with Ruth Hogan-Poulsen to develop a freestyle. She plans to show at the CPEDI at the Adequan Global Dressage Festival and the CPEDI at Tryon in June.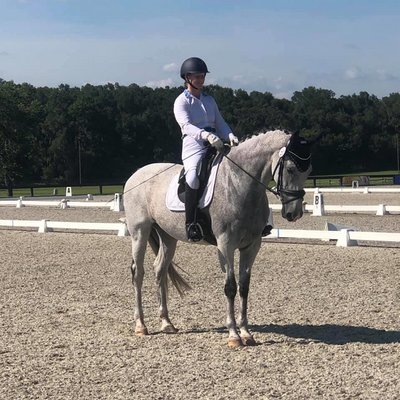 Photo credit: Trya Vernon
"I want to wholeheartedly thank TDF for their recognition of Para-Equestrians. As a Para-Dressage competitor I ride three different tests, one being a musical freestyle. My goal is to be competitive at the FEI level, which means I need to work with the best to develop, fine tune, and execute a freestyle. The grant enables me to do just that," said Charlotte.
Alanna Flax-Clark, Glen Gardner, NJ, will use the grant money to train with Sara Schmitt in Wellington for a month. Alanna hopes to show at the CPEDI at Adequan Global Dressage Festival this winter.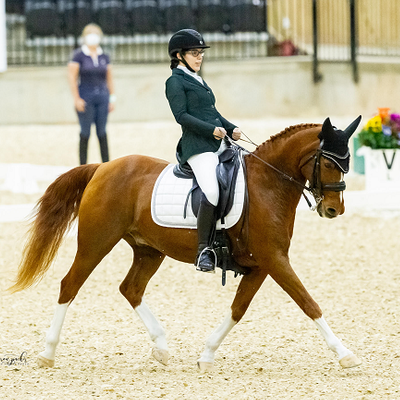 Photo credit: Sharon Packer
Alanna shared, "I am honored to receive this grant from The Dressage Foundation. Taco and I are in Wellington for the season focusing on competing in the qualifiers for Tokyo, and the grant will help us as we look to improve our scores. This will take the financial burden off during a time that has been more stressful with the pandemic and allow me to enjoy myself and my horse so we can focus on our training and being the best team possible."
Applications for the Para-Equestrian Dressage Fund are due to The Dressage Foundation by November 1st of each year. For more information, please contact Sara Weiss, TDF's Director of Grants and Programs, at (402) 434-8585 or visit www.dressagefoundation.org.
To donate to the Para-Equestrian Dressage Fund, contact Jenny Johnson, TDF's Executive Director, at (402) 434-8585 or jenny@dressagefoundation.org.  Secure online donations can also be made at www.dressagefoundation.org.