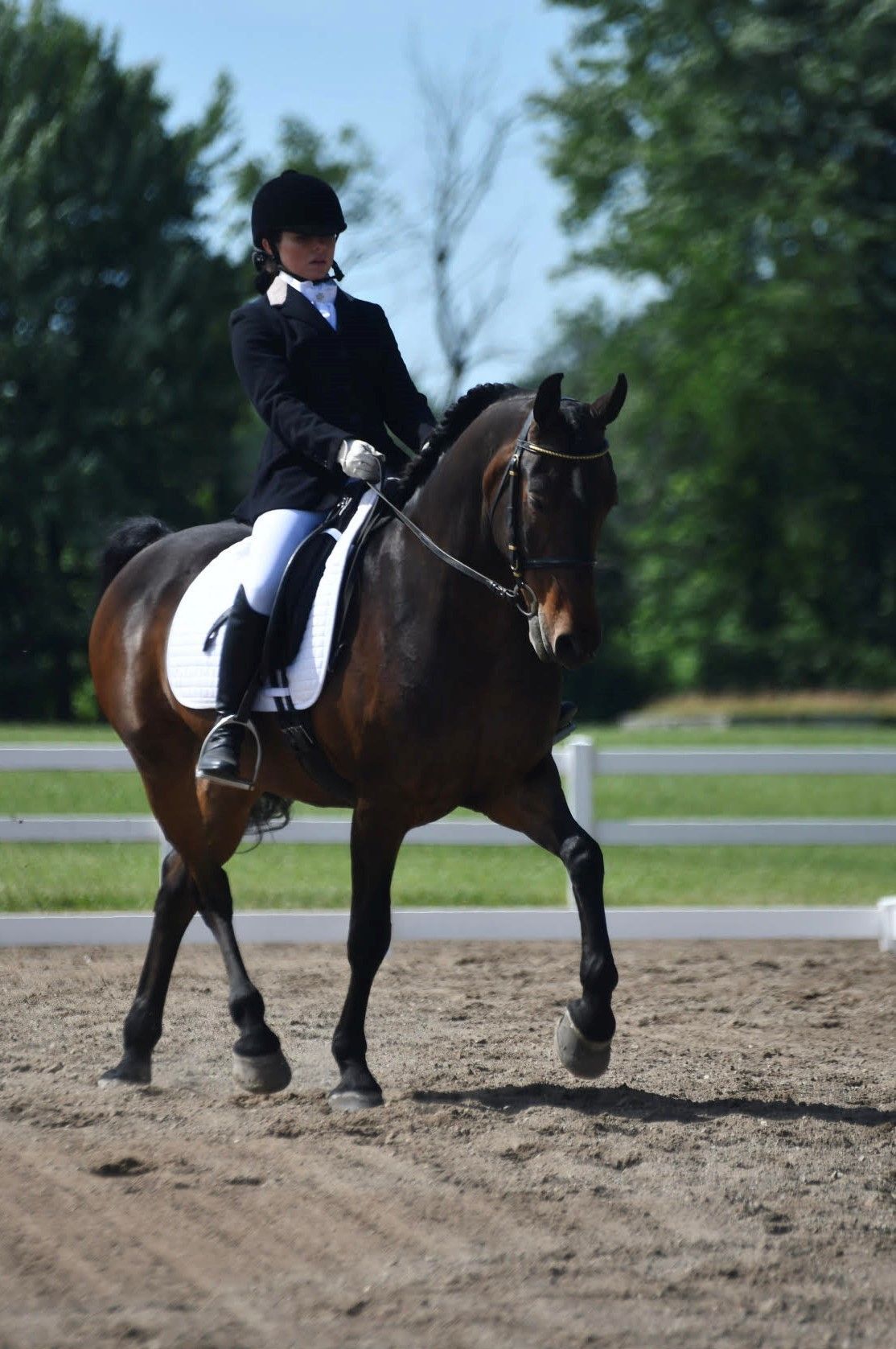 The Dressage Foundation is pleased to announce that the 2021 Carolyn Van Cise Memorial Sportsmanship Fund Grant has been awarded to Josephine Shelton of Tustin, MI.
Josephine, a senior at Ferris State University, currently trains with Laurie Moore in Ada, MI. Josephine plans to use her grant funding to train with Olympian Jacquie Brooks of Canada.
"The Carolyn Van Cise Fund grant will change my life and my riding! I am very thankful that this grant will allow me access to training and education that I never would have been able to afford otherwise," said Josephine. "I look forward to putting the lessons learned into my daily training of my horses and share them with others who ride dressage."
Carolyn Van Cise was active in Michigan's dressage community for many years as a trainer, instructor, judge, and mentor. Dressage was her passion and she served as a role model for those she knew. The Carolyn Van Cise Memorial Sportsmanship Grant is awarded annually to a rider under age 25 who is a current Michigan resident and best exemplifies the qualities that Carolyn found most important in life, including the characteristics that demonstrate positive sportsmanship principles.  
 Recipients of this grant will receive $1,000 to be used towards expenses associated with attending a specific educational eventing or dressage event of their choice. 
For more information about the Carolyn Van Cise Memorial Sportsmanship Fund or The Dressage Foundation, please contact Sara Weiss at (402) 434-8585, by email at sara@dressagefoundation.org, or visit www.dressagefoundation.org.