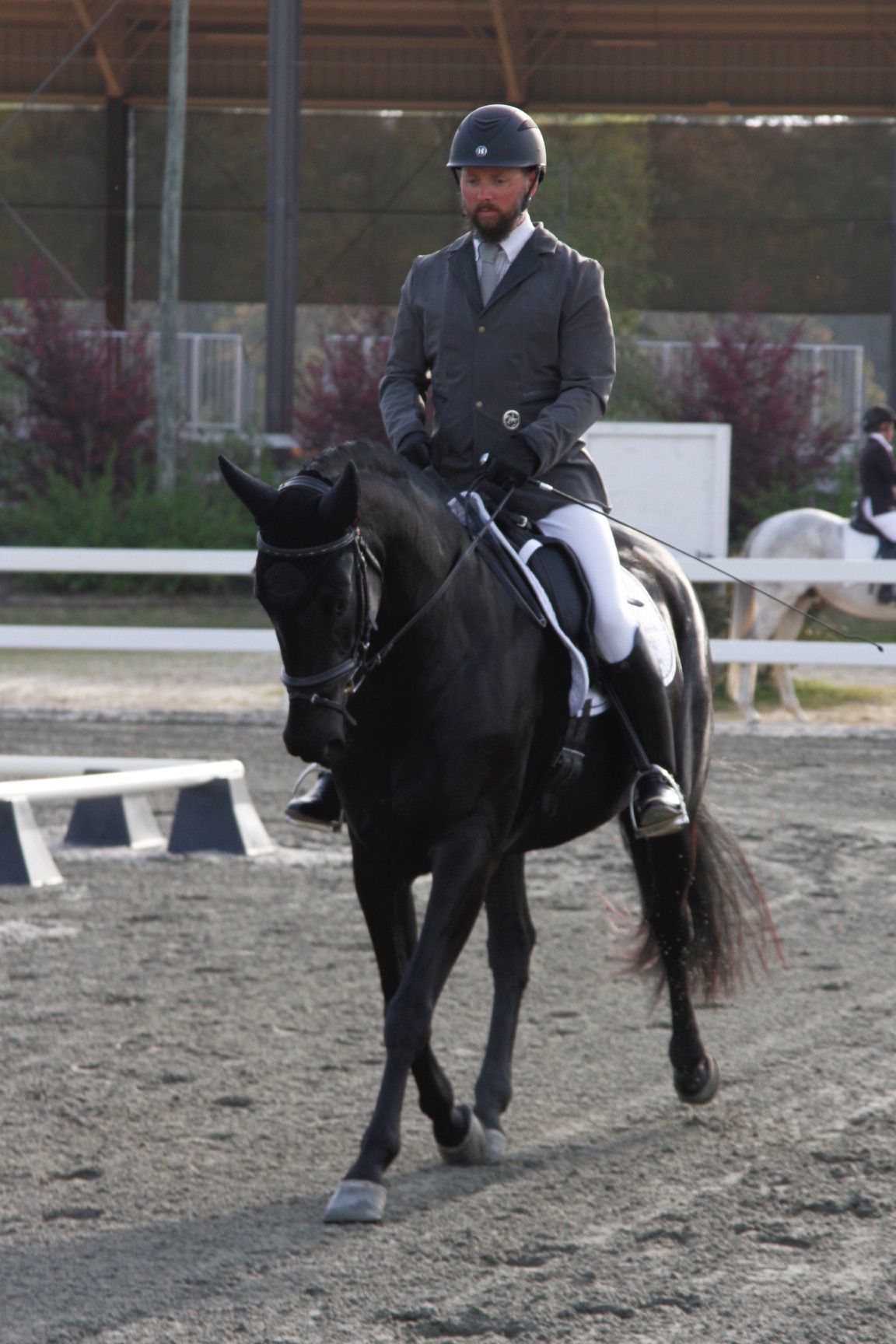 The Dressage Foundation (TDF) is pleased to announce Brett Ingram of Waxhaw, NC, as the recipient of the $5,000 Team Tate Mentorship and Leadership Fund Grant for 2021.  The Fund, established by the Tate family last year, provides financial assistance to dressage professionals to further their business, leadership, and riding skills. 
Brett has been a professional instructor, trainer, and clinician for 15 years and has a diverse client group, including students that range from 12 to 71 years of age. Brett also provides clinics that focus on preparing riders for United States Pony Club Rallies. Brett plans to use his grant funding to work with his mentor, Richard Malmgren, and to attend a Rapport Leadership and Professional Development course.   
Brett said, "I am truly honored to receive the Team Tate Fund from TDF. I have been fortunate to work with Richard Malmgren for several years and this grant will enable me to fully focus on the long-lining aspect of training. The immersive, hands-on training opportunities will allow me to strengthen my long-lining skills, as well as provide this much-needed service to my clients, horses, and the region. Additionally, the leadership course will teach me the process to identify and breakthrough areas that may be keeping me from achieving my goals and will give me the tools to communicate confidently."
The goal of the Team Tate Mentorship and Leadership Fund is to provide grants of up to $5,000 for dressage professionals, age 25 and over, to receive business, leadership, or personal coaching education, and to work with their dressage mentors to improve equestrian skills.  The online application form can be found at www.dressagefoundation.org under "Grants and Programs" > "Dressage Instructors."  Applications are due on or before July 15th.
For more information about this Fund, contact Sara Weiss at (402) 434-8585 or sara@dressagefoundation.org.
To donate to this Fund, visit www.dressagefoundation.org or contact Jenny Johnson at (402) 434-8585 or jenny@dressagefoundation.org.
The Dressage Foundation
The Dressage Foundation is a 501(c)(3), non-profit, tax-exempt, donor-driven organization that is dedicated to educating, supporting, and advancing the sport of dressage. The organization solicits contributions, appropriately allocates the donations, and awards grants to dressage riders, judges, instructors, breeders, high-performance teams, nonprofit equestrian organizations, and more. For more information, please visit www.dressagefoundation.org.