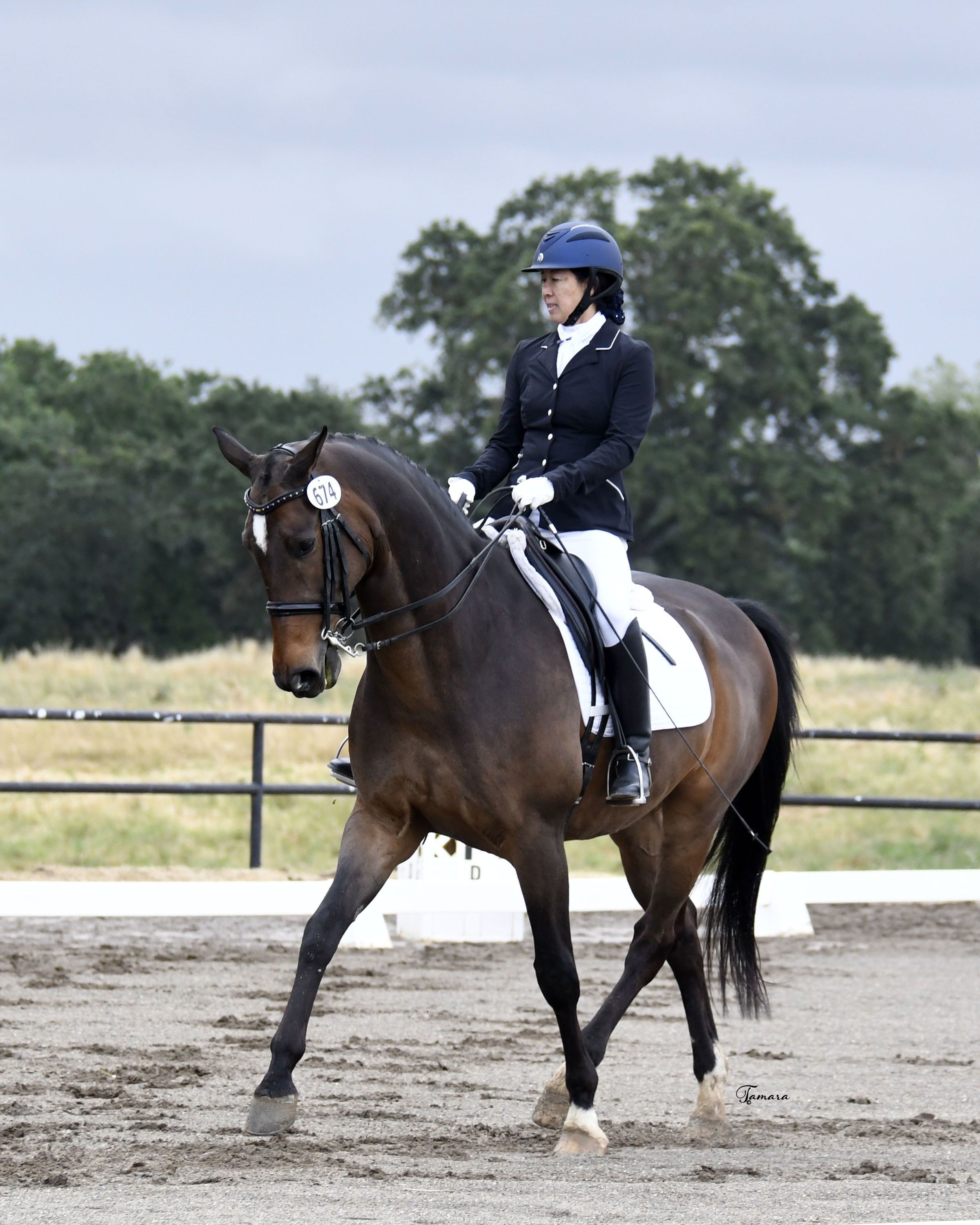 The Dressage Foundation is pleased to announce that a $1,000 grant from the 2022 Lloyd Landkamer Show Management Development Fund has been awarded to Michele Ng of Sacramento, CA.
Michele has many years of experience managing educational programs and has now moved into show management. Her goal as a manager is to help run well executed shows with the hopes of encouraging more participation. Michele will use the grant to attend three shows this summer to shadow the show secretary and/or show manager.
Michele said, "Thank you to the generous TDF donors for the Lloyd Landkamer Fund grant. I am excited to use this grant to honor his memory, learn show management, and support the dressage community. I have been dedicated to education with the goal of sharing and growing this discipline for the benefit of all horses and riders.  This grant is meaningful to me because I will use the funds to continue being an ambassador for dressage and to encourage education and development through competition."
The goal of the Lloyd Landkamer Show Management Development Fund is to provide financial assistance to show management (including managers and/or secretaries) to aid in their development and to help them move up the levels of management. One grant of $1,000 will be awarded each year to be used for costs associated with completing mentoring and apprenticeship requirements, including expenses for travel to shows. Grant applications are due March 1.
For more information about this Fund, contact Sara Weiss at (402) 434-8585 or sara@dressagefoundation.org.
To donate to this Fund, visit www.dressagefoundation.org or contact Jenny Johnson at (402) 434-8585 or jenny@dressagefoundation.org.
The Dressage Foundation
The Dressage Foundation is a 501(c)(3), non-profit, tax-exempt, donor-driven organization that is dedicated to educating, supporting, and advancing the sport of dressage. The organization solicits contributions, appropriately allocates the donations, and awards grants to dressage riders, judges, instructors, breeders, high-performance teams, nonprofit equestrian organizations, and more. For more information, please visit www.dressagefoundation.org.
Photo provided by Tamara with the Camera