TDF's Young Rider International Dream Program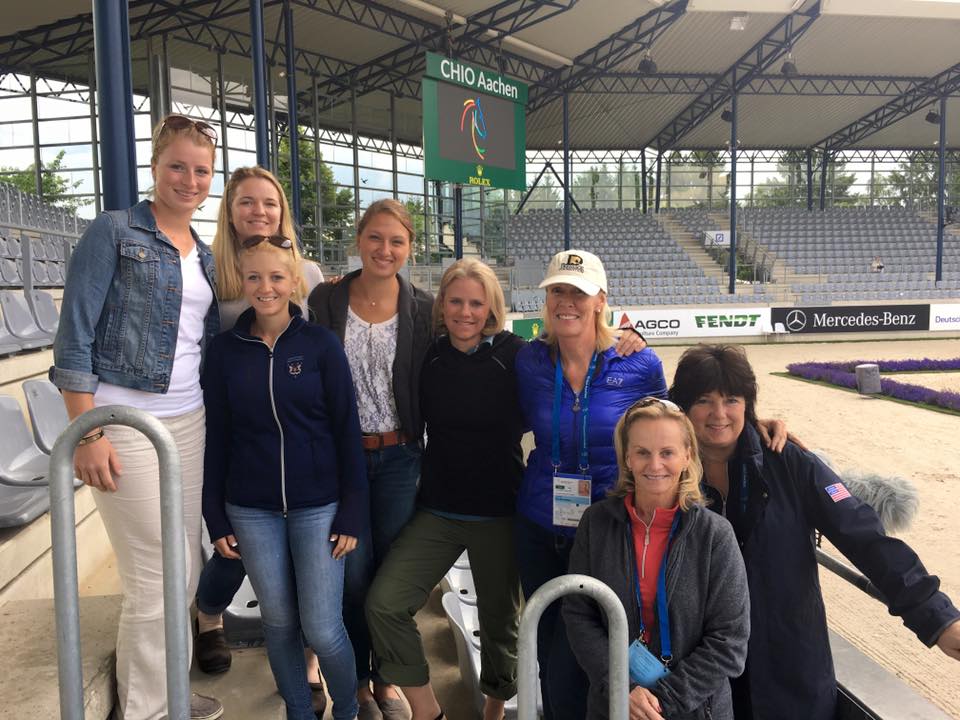 Meet Our 2018 International Dream Team:
The 2018 Young Rider International Dream Program will tentatively take place July 16-23, 2018 at the CHIO Aachen. Follow TDF's International Dream Program on Facebook for the latest news!
In 2000, Michael Poulin, Olympian and National Board Member of The Dressage Foundation proposed a new program idea to take four top young American dressage riders to Europe for a two-week introduction to European dressage trainers, riders, facilities, and events. The Dressage Foundation administers and funds this program.
The concept of the program is to allow Young Riders the opportunity to enhance their understanding of dressage theory through this European tour. The Young Riders observe, discuss and absorb the European training system. They watch their peers compete in shows and championships, and they visit top European trainers and riders. The program is open to USDF Young Riders, 16-21 years of age, and 22 year-old graduates of the Advanced Young Rider Program, who are riding at Fourth Level or above. Applicants must be U.S. Citizens. A National Selection Committee comprised of leading dressage persons selects the riders from applicants who have filled out an extensive application form, written an essay, and have secured written recommendations - both personal and professional. Selection is based on merit, riding proficiency, a history of volunteering in the dressage community, and commitment to training in the sport of dressage.
This program is not for every young rider. Those selected must be at a highly advanced level of experience and commitment with their riding. For those who are, this introductory excursion into European dressage means everything, and the riders come home more seriously committed than ever, knowing what they now need to work on to advance and excel in the sport.
---