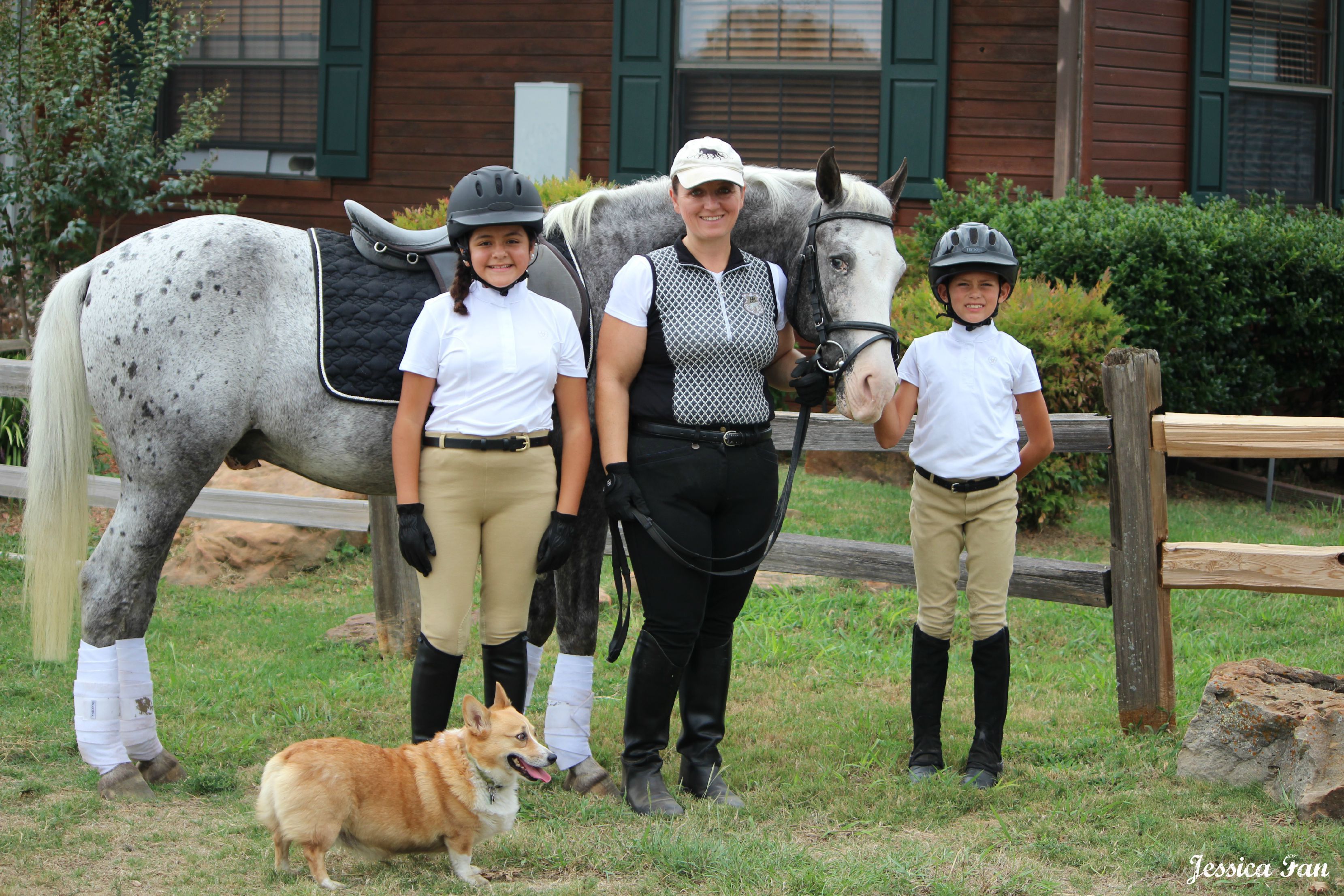 Photo Credit: Jessica Fan
The Dressage Foundation's Continuing Education for Dressage Instructors Fund, established by Maryal and Charles Barnett in 2008, has recently awarded a grant to Cara Barker Yellott (MI) to attend the United States Dressage Federation's Instructor Certification Program.
"I strongly believe that education and self-improvement is a never-ending process and that the sport of dressage uniquely recognizes and supports this philosophy. Many of my students are new to dressage, and having an instructor with the tools to impart to them both a solid foundation and a passion for the sport is key to molding them into riders who will be an asset to the future of dressage," Cara said. "I wished to participate in the USDF Instructor Certification Program in order to become a better rider and teacher, not just for myself, but also for the benefit of my students and our horses. The Continuing Education Grant for Dressage Instructors from TDF has opened a door of opportunity that otherwise would never have been available to me. I know that the receipt of this grant through the generosity of Maryal Barnett will be one of the pivotal events of my dressage career."
Instructors attending any portion of the Instructor Certification Program, including the workshops, pre-certification, and testing, can use individual grants through this Fund. Individual grants are awarded twice per year and the next deadline for applications is February 1, 2018.
Additionally, grants of up to $1,000 are available to GMOs that are organizing an instructor education event. The funds can be used to offset some of the expenses involved in conducting a USDF Instructor Certification Program, or to organize a general educational event for area instructors. These applications must be received at least 90 days prior to the event.