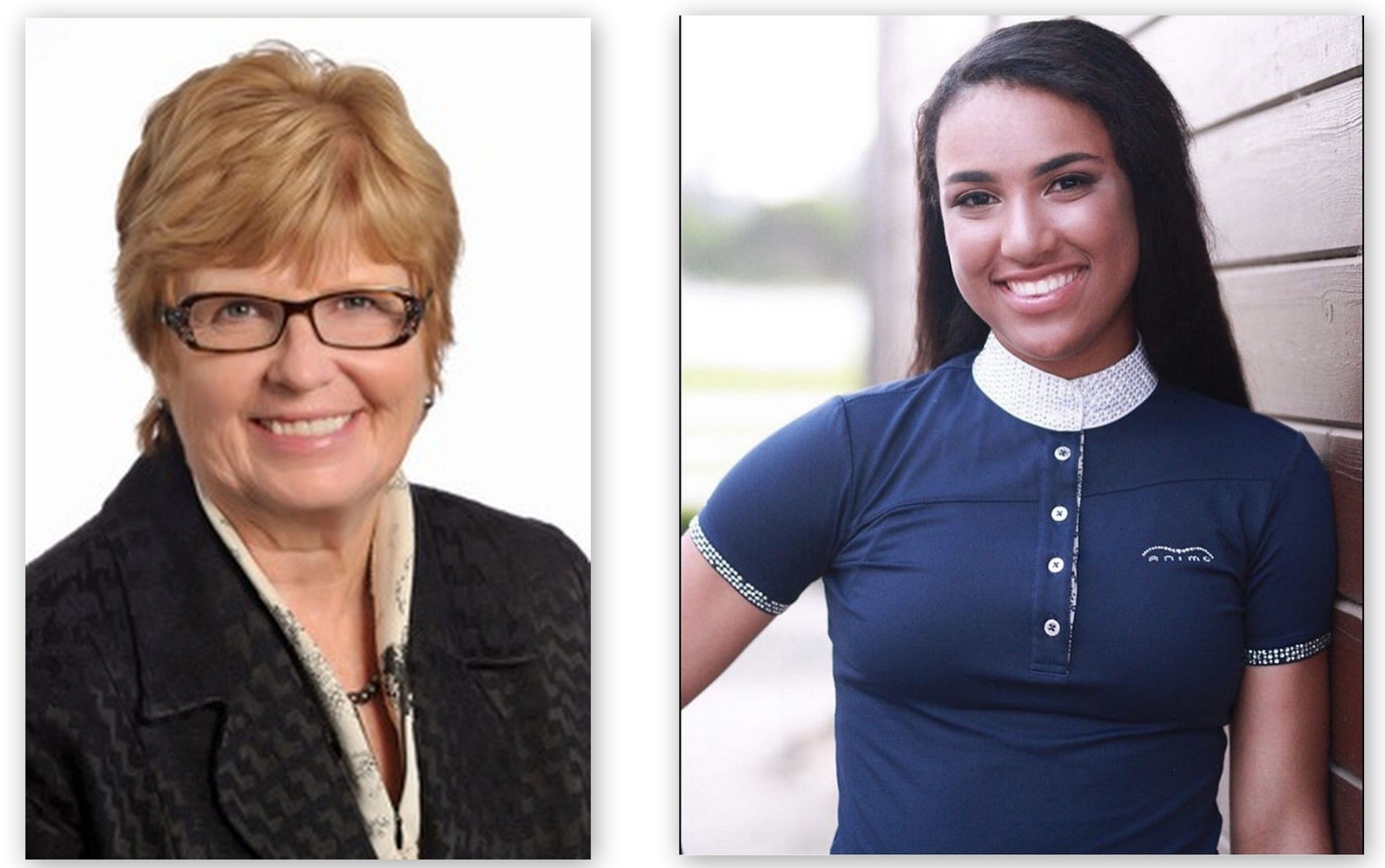 The Dressage Foundation (TDF) has announced the Officers and members of the Board of Directors who will serve in 2019. In addition to the returning Board Members, TDF extends a special welcome to new Board members Dr. Nancy Hutson and Anna Buffini.

Dr. Hutson received her BA in Biology from Illinois Wesleyan University and her Ph.D. in Physiology and Biochemistry from Vanderbilt University.  She retired from Pfizer in 2006 after spending 25 years in several Research and Development leadership positions, most recently serving as Senior VP of Global R&D and Director of Groton/New London Laboratories.  Hutson has served on many for-profit and nonprofit boards over the years.  She is the owner of Standing Stones Farm LLC in Connecticut and Celebration Farm LLC in Florida.

Buffini is an accomplished young rider with a passion for working with dressage youth. She and her horse, Sundayboy, won the 2014 Young Rider National Championship, 2014 NAYC Team Championship, 2016 U25 Grand Prix National Championship, 2017 U25 Nations Cup Team and Individual Freestyle Champion, and she was the recipient of the Andrew B. De Szinay Sportsmanship Award.  Buffini is currently a junior in college, majoring in Psychology.  She trains with Guenter Seidel in Encinitas, California.

"We're honored and excited to have Nancy and Anna join the TDF team," said Beth Baumert, President & CEO. "Nancy has been a long-time TDF supporter, and she brings a strong set of skills to the table for us. We're so grateful that she stepped forward and expressed an interest in helping us further. We're also thrilled to have Anna join us. She, too, has an amazing skill set, and we look forward to feeling her youthful influence from the West Coast."

Members of the TDF Board of Directors for 2019 are:
Beth Baumert (CT) – President & CEO
Maryal Barnett (MI) – Chair
Michael Poulin (FL) – Vice Chair
Ryan Shumacher (CA) – Treasurer
Lendon Gray (NY) – Secretary

Anna Buffini (CA), Barbara Cadwell (FL), Nicole DelGiorno (MD), Ralph F. Dreitzler III (WA), Fern Feldman (CT), Sarah Geikie (CT), Nancy Hutson (CT, FL), Carol Lavell (NC, FL), Karin Reid Offield (MI), Eliza Sydnor Romm (NC), John Boomer (NE, Director Emeritus), General Jonathan Burton (AZ, Director Emeritus).

"TDF exists to help committed riders, trainers, judges and breeders with one of the toughest parts of our sport--finances. The mission of TDF is to fundamentally 'up the bar' of dressage in the United States," Baumert said. "To that end, TDF donors allow us to award a total of over $200,000 annually to deserving individuals at all levels of the sport: from young riders to adult amateurs, judges, instructor-trainers, breeders and high performance riders. The entire dressage community can thank our donors for making these grants possible. Without donors--large and small--TDF wouldn't exist. Every gift is important to TDF, and the goal for 2019 is to enlarge the TDF family of friends so we can do even more."

For more information about The Dressage Foundation or to make a donation, visit www.dressagefoundation.org or contact Executive Director Jenny Johnson at (402)434-8585 or jenny@dressagefoundation.org.