The Dressage Foundation (TDF) has announced that a total of $10,000 has been awarded to U.S. dressage instructors through the Major Anders Lindgren Grant program, funded through their Carol Lavell Gifted Memorial Fund. The Major Lindgren Grants provide financial support that enable dressage instructors to receive continuing education that will improve their teaching, riding, and training skills.
Cindi Wylie (MA) was awarded the $6,000 Major Lindgren Grant.  She has been a dressage instructor for over 30 years, is a USEF 'R' Judge, and is a USDF Certified Instructor through 4th Level.  She will use the funding to train with George Williams.  Cindi said, "Early in my career, the USDF Instructor Trainer Program opened my eyes to the importance of continuing education for trainers of all levels, so I find myself always looking for opportunities to continue my learning not only for my own benefit, but so that I can be a better trainer for my clients at home as well.  I look forward to training on my late client's stallion, Amado XXXV.  It was always her dream to own a Grand Prix horse, and with George's guidance this winter, I know we will get there.  Thank you to TDF's donors for all they do to support dressage education in the US!"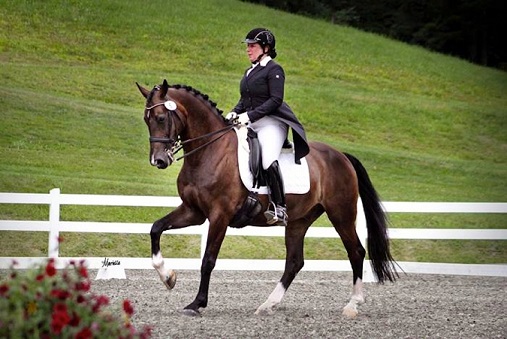 Meaghan Byrne (VA) is the recipient of a $2,000 Major Lindgren Grant.  She has been an instructor for 17 years, is a USDF bronze and silver medalist, and is a USDF Certified Instructor through 2nd Level.  She will use the grant to work with Tami Batts and Anne Margaret Meyers.  Meaghan said, "When I was a young rider, the focus was on my learning and education.  As I aged and developed a training business, the emphasis naturally shifted to my students. I am thankful that TDF's Major Lindgren Grant will afford me the opportunity to once again focus on my own education, development, and growth as an FEI rider. This intensive training and competition opportunity will help me fulfill my goals of earning my USDF Gold Medal, progressing towards USDF Instructor Certification (3rd-4th Level), and gaining more concentrated experience with the upper level movements."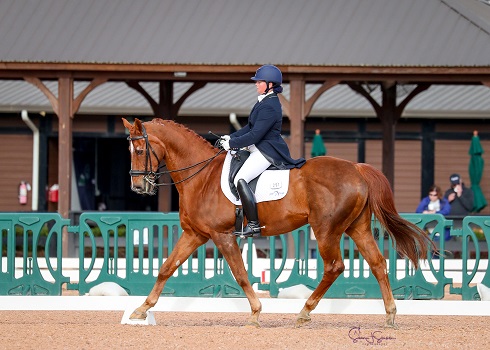 Lauren Sprieser (VA) is the recipient of a $2,000 Major Lindgren Grant.  She has been a professional instructor since 2007, is a USDF bronze, silver and gold medalist, and an international Grand Prix competitor.  She will use the funds to work with Olympian Michael Poulin.  Lauren said, "I'm honored to have been selected for the Major Lindgren Grant, which will allow me to improve both my teaching and my riding by learning from one of our great American masters, Michael Poulin. I've been so fortunate as to study under several of his most successful students, and this grant will allow me access I couldn't otherwise afford."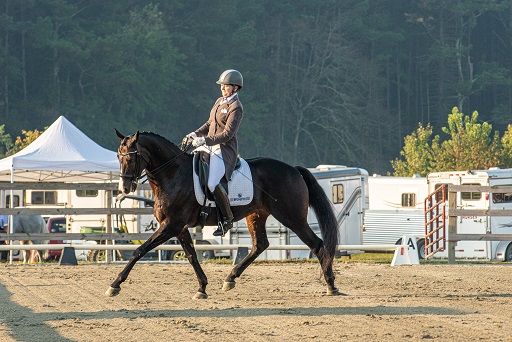 Since 1996, The Dressage Foundation has offered annual instructor grants in Major Anders Lindgren's name. Major Lindgren was an accomplished dressage rider, having won the 1971 Swedish Dressage Championship and ridden on the Swedish Olympic Team in 1972.He also won the Scandinavian Eventing Championship in 1959. Lindgren's contribution to American dressage was large, as he was solidly committed to the education of U.S. dressage instructors.
Applications for the three Lindgren Grants are due to The Dressage Foundation by September 30th of each year. For more information, please contact Jenny Johnson at (402) 434-8585 or visit www.dressagefoundation.org.

Photo of Meaghan Byrne by Susan Stickle
Photo of Lauren Sprieser by Heather Richards