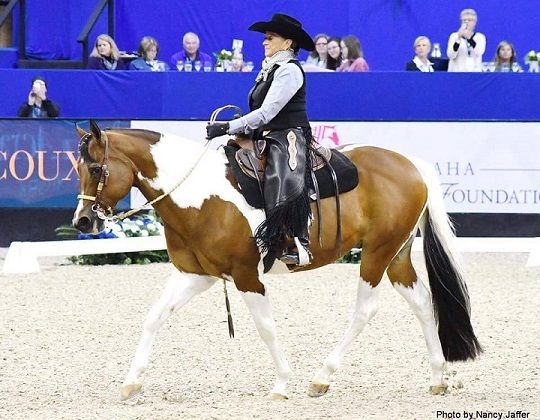 In just the first three months of this year, The Dressage Foundation (TDF) has proudly awarded four grants from its new Lynn Palm Western Dressage Fund for educational events across the country. 
Palm established the Fund in celebration of her 50 years as a professional equestrian and to give back to the sport she loves.  She believes that the classical training principles of dressage are applicable and beneficial to all levels of riders, breeds of horses and riding disciplines.  Grants provide financial support for equestrians and groups that are hosting educational events such as clinics, camps and symposia for Western Dressage riders.   
The inaugural grants awarded from the Lynn Palm Western Dressage Fund are:
Kentucky Dressage Association has been awarded a $1,000 grant for a clinic with USEF Western Dressage "R" Judge and USDF Bronze Medalist, Joanne Coy.
 
The University of Nebraska Extension has been awarded a $1,000 grant for a symposium with Frances Carbonnel, who is a USDF Gold Medalist and Founding Member of the Western Dressage Association of America.
 
State of Maine Dressage Association has been awarded an $800 grant for a symposium with USDF S Judge Ida Anderson Norris.
 
Central Plains Dressage Society (Oklahoma) has been awarded a $400 grant for a clinic with USDF Gold Medalist and WDAA Supreme Champion, Joann Williams.
"My goal for this Fund is for it to help grow the sport of Western Dressage," Lynn shared. "I believe that education is how this can be accomplished!  My hope is that these grants will support events that include riders who might not yet be involved in Western Dressage but have an interest in learning about it. I would like for riders to receive quality instruction in Western Dressage and learn the biomechanics of the horse, how to develop him slowly and learn to ride 'back to front.'  Dressage principles will benefit riders and horses, no matter the discipline."

The Dressage Foundation will continue to accept grant applications for Western Dressage educational events.  Applications are due at least 90 days prior to the event.  Further details about the Grant Fund are available here.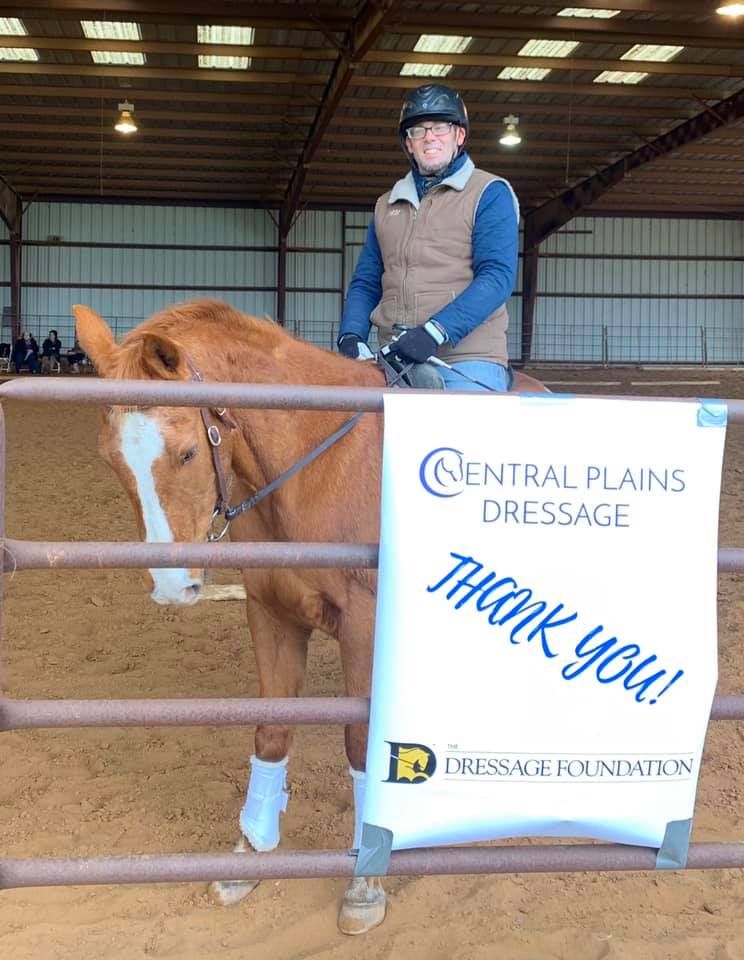 Attendees of the Central Plains Dressage Society Western Dressage clinic shared:
"The instructor was incredibly positive and encouraging.  I had no prior experience in dressage, but am going to pursue further education in it after my experience at the clinic."
"Thank you for your support of amateur riders!"
"This clinic could not have been better!  We gained 2 new Western Dressage riders and everyone went home with plenty to work on.  Thank you!"
For more information or to make a donation to support grants for Western Dressage events, please visit www.dressagefoundation.org or contact TDF at (402) 434-8585 or info@dressagefoundation.org.   

About Lynn Palm 
Palm's career highlights include 2007 American Quarter Horse Association (AQHA) Horsewoman of the Year, a record four AQHA Superhorse wins, AQHA Female Equestrian of the Year by the Women's Athletic Association, named one of the top United States clinicians by Horse & Rider magazine, over 34 AQHA World and Reserve World Champions, 7 WDAA World Championships and over 50 bridleless dressage exhibitions at events including the National Horse Show, 1989 World Cup,the 1996 Atlanta Olympic Games, and World Cup. Palm and Cyril Pittion-Rossillon are co-founders of three horse industry companies: Palm Partnership Training, Women LUV Horses, and Alliance Saddlery USA. Palm is the author of "The Rider's Guide to Real Collection" and "Your Complete Guide to Western Dressage."