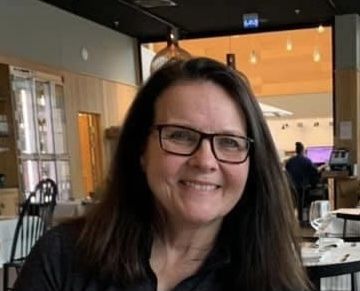 The Dressage Foundation is pleased to announce that the 2021 Lloyd Landkamer Show Management Development Grant has been awarded to Christine Erikson of Gig Harbor, WA.
Christine is currently the show secretary for the Lower Puget Sound Dressage Club. Christine plans to use this funding to shadow Noah Rattner of Devonwood Equestrian Center and at the Oregon Dressage Society's Championship Show.
Christine said, "I am so incredibly grateful and excited to be this year's recipient of the TDF Lloyd Landkamer Show Management Development Fund Grant. This grant will provide the opportunity to take time and shadow a very experienced Show Manager, experience the position at a multi-ring, multi-day, large venue environment. To be able to learn hands-on and being in the thick of it all is something I really look forward to. My plan is to continually learn more and get experience in the field of show management and that way be able to continue my involvement in the dressage community when I'm not riding myself."
The goal of the Lloyd Landkamer Show Management Development Fund is to provide financial assistance to show management (including managers and/or secretaries) to aid in their development and to help them move up the levels of management. One grant of $1,000 will be awarded each year to be used for costs associated with completing mentoring and apprenticeship requirements, including expenses for travel to shows. Grant applications are due March 1.
For more information about this Fund, contact Sara Weiss at (402) 434-8585 or sara@dressagefoundation.org.
To donate to this Fund, visit www.dressagefoundation.org or contact Jenny Johnson at (402) 434-8585 or jenny@dressagefoundation.org.