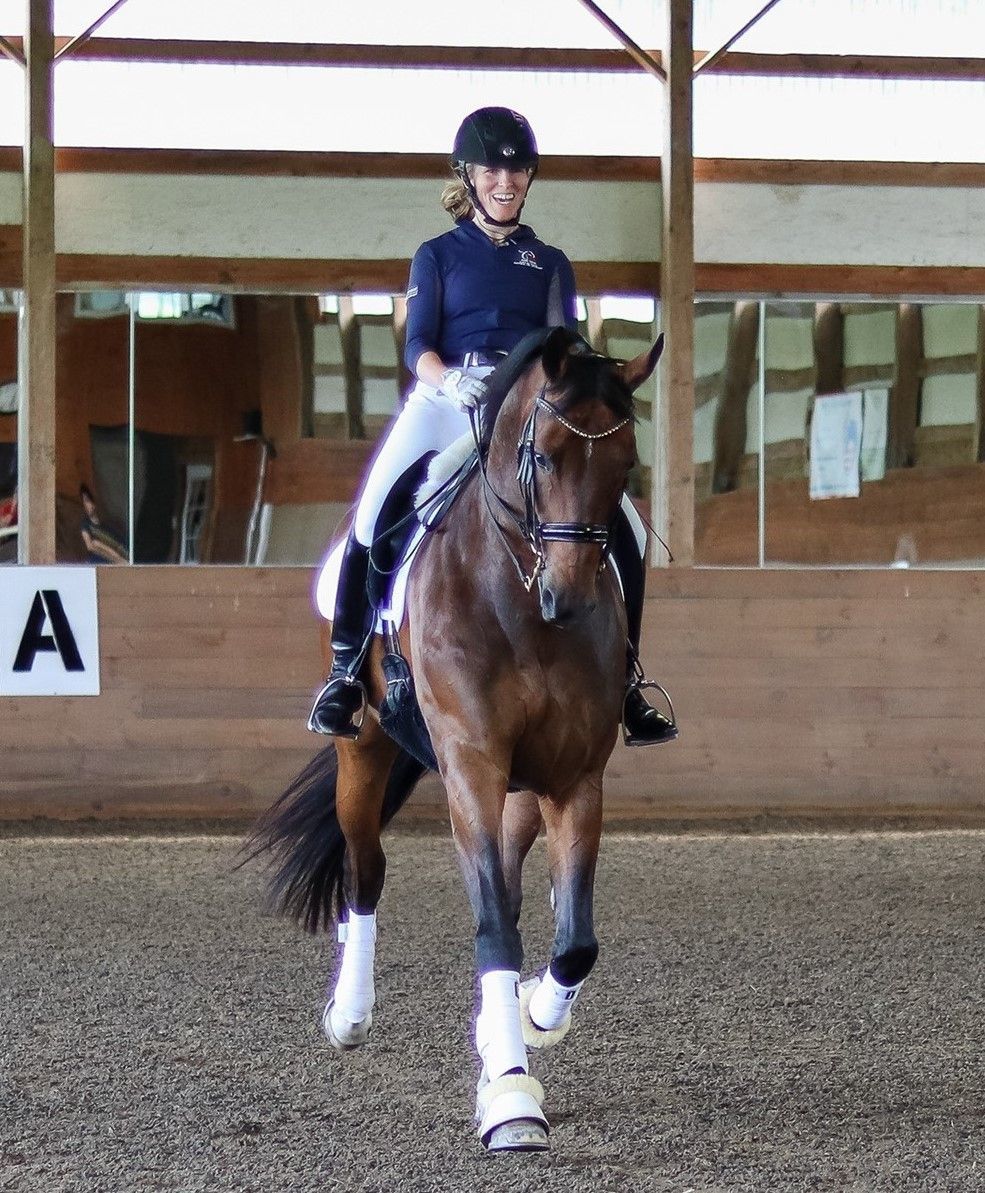 The Dressage Foundation is pleased to announce that it has received donations to provide grants to visually impaired and blind dressage riders from its current Para-Equestrian Dressage Fund. 
The purpose of the Para-Equestrian Dressage Fund is to provide financial support of up to $1,000 for para-dressage riders to attend educational events and receive training that will enable them to improve and reach their goals.  These additional grants will specifically give visually impaired and blind riders the opportunity to continue their dressage training. 

Jenny Johnson, TDF's Executive Director, said, "We are grateful to the donors who are allowing TDF to expand its support of para-dressage riders in this special way.  Helping to broaden the opportunities and accessibility for dressage riders of all ages and levels is a goal of TDF, and these grants are a great fit."
The application deadline for the grants for visually impaired and blind riders is November 29, 2021.  The application information and form can be found at www.dressagefoundation.org, or by calling (402) 434-8585. 
To make a donation to support TDF's Para-Equestrian Dressage Fund, please contact TDF's Executive Director, Jenny Johnson, at (402)434-8585 or jenny@dressagefoundation.org.  Secure online donations can also be made at www.dressagefoundation.org.
Photo depicts Michelle LeBarre, a Grade V Visually Impaired Para Athlete, dressage trainer and coach, riding her horse Five Star. Photo taken by Ana O'Brien.
The Dressage Foundation
The Dressage Foundation is a 501(c)(3), non-profit, tax-exempt, donor-driven organization that is dedicated to educating, supporting, and advancing the sport of dressage. The organization solicits contributions, appropriately allocates the donations, and awards grants and scholarships to dressage riders, judges, instructors, breeders, high-performance teams, and nonprofit equestrian organizations. For more information, please visit www.dressagefoundation.org.