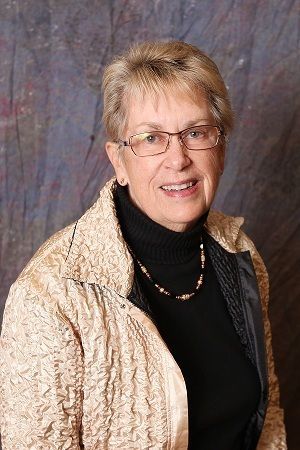 Judith Noone, with a smile and memorable laugh, was exceptionally dedicated to our sport. In addition to all she did for The Dressage Foundation (TDF), Judith initiated some of the first Junior/ Young Rider programs in the U.S., was an extraordinary show manager, organized the first CDIs in New England, created the first Regional Championships across the U.S., ran some of the first programs for dressage judges in our country, was a champion for adult amateur riders, and so much more.

TDF was honored to have Judith as a Board member for over 20 years and presents the annual "Judith Noone Volunteer Award" in her memory. The Award is presented to TDF volunteers who exemplify Judith's enthusiasm and dedication to the advancement of dressage. A plaque is permanently displayed in TDF's office and engraved with recipients' names.

TDF's Board of Directors has selected Maryal Barnett to receive the 2021 Judith Noone Volunteer Award.  Maryal has devoted over 30 years to serving The Dressage Foundation, currently as Chair of TDF's Board of Directors.  She is a committee volunteer, generous donor, and member of TDF's Legacy Society.  In 2008, she and her late husband, Charlie, established the Continuing Education for Instructors Fund to help instructors attend the USDF Instructor/Trainer Program.  From the very beginning, Maryal has given her time, her talent, and her treasure, always with the goal of helping the U.S. dressage community grow and improve.  
Beth Baumert, TDF's President and CEO, said, "Maryal Barnett, with quiet, persistent consistency, has made an indelible mark in the character and the conscience of The Dressage Foundation. It's no coincidence that this is how fabulous horse training works--with quiet, persistent consistency. TDF has been immersed in Maryal's generosity and wisdom for decades--not years. It's so appropriate that Maryal should receive the Judith Noone Award! I can hear Judith cheering!"
For information about The Dressage Foundation, visit www.dressagefoundation.org or call (402) 434-8585.
The Dressage Foundation
The Dressage Foundation is a 501(c)(3), non-profit, tax-exempt, donor-driven organization that is dedicated to educating, supporting, and advancing the sport of dressage. The organization solicits contributions, appropriately allocates the donations, and awards grants and scholarships to dressage riders, judges, instructors, breeders, high performance teams, nonprofit equestrian organizations, and more. For more information, please visit www.dressagefoundation.org.