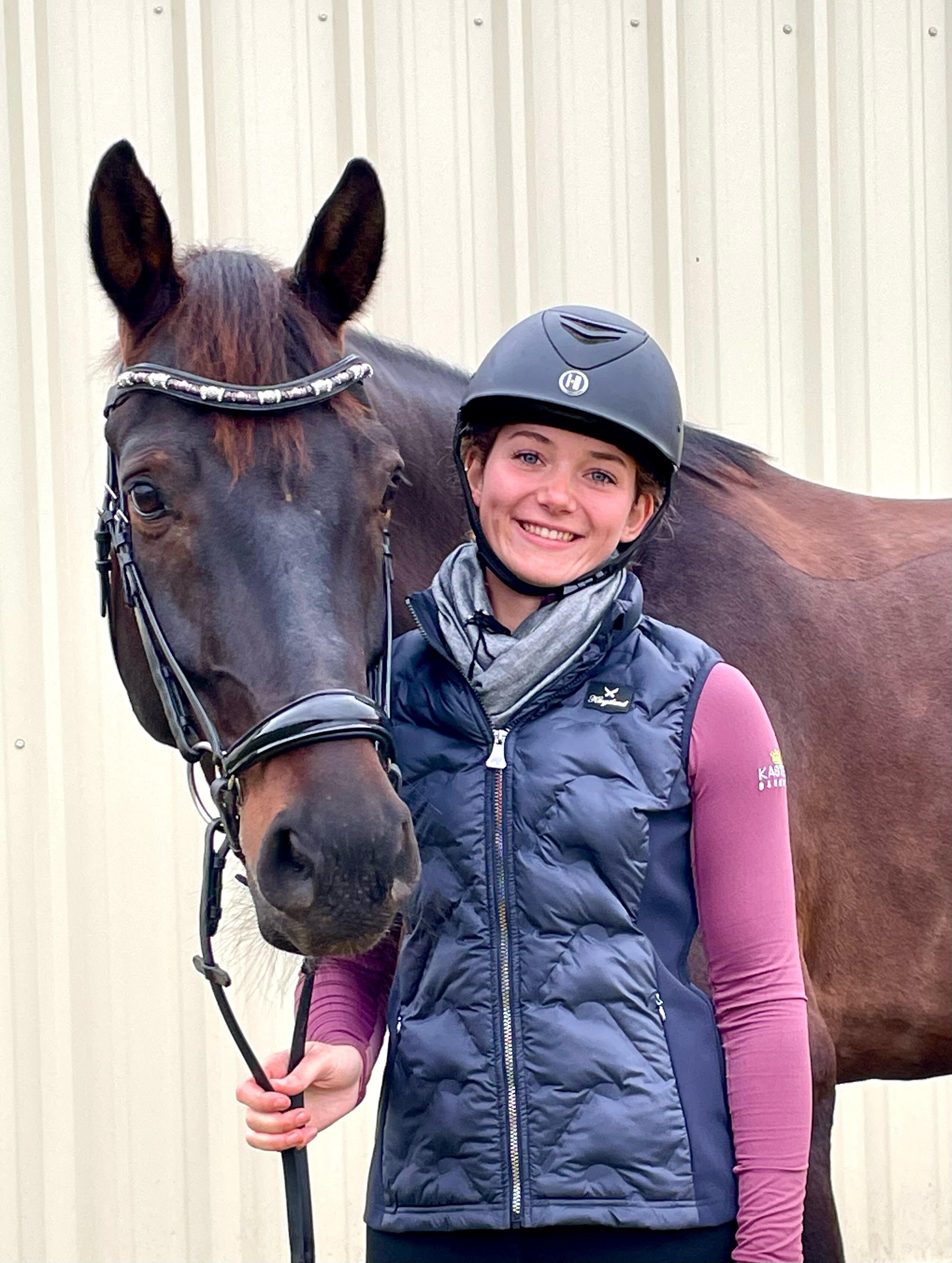 The Dressage Foundation (TDF) is pleased to announce a grant from the Cynthia Aspden Youth and Young Adult Development Fund has been awarded to Lindsey Parker of Aurora, TX. This Fund provides up to $1,000 of financial assistance to youth and young adult riders (age 25 and under) to aid in their development in dressage.
Lindsey has been riding dressage for 17 years after starting out in the hunter/jumper world. As a teenager, she trained her Welsh Cob to Prix St. Georges and is mostly self-taught. She earned her USDF gold medal at 16 years old and recently moved to Texas from Oregon. Her goal for 2023 is to get back into the show ring and spend more time as a student of dressage. Lindsey plans to use her grant funding to attend a clinic with FEI 5* judge Lilo Fore. Lindsey hopes to use her education from the clinic to share with her students and to support them through a journey of horsemanship.
Lindsey said, "Receiving TDF's Cynthia Aspden Fund grant secures me the opportunity to strengthen and continue my dressage education with one of the greatest dressage figures out there, Lilo Fore. Thank you so much to the donors for aiding this grant, and to TDF for organizing and providing the opportunity."
Cynthia Aspden was known as the "go-to-woman" throughout her dressage community, giving freely of her time and experience to whomever needed it. Before Cynthia passed away in 2011, she made it clear that her estate gift was to be used to help youth riders in dressage. She felt that this group of riders needed to become horsemen, not just riders, as their foundation is critical for the growth of the sport.
The Cynthia Aspden Fund grant application is available on TDF's website with a deadline of September 1st. For more information about this Fund, visit www.dressagefoundation.org or contact Sara Weiss, Director of Grants and Programs, at (402)434-8585 or sara@dressagefoundation.org.
The Dressage Foundation
The Dressage Foundation is a 501(c)(3), non-profit, tax-exempt, donor-driven organization that is dedicated to educating, supporting, and advancing the sport of dressage. The organization solicits contributions, appropriately allocates the donations, and awards grants and scholarships to dressage riders, judges, instructors, breeders, high performance teams, and nonprofit equestrian organizations. For more information, please visit www.dressagefoundation.org.