The Dressage Foundation (TDF) is pleased to announce three recipients of grants from its Shannon Foundation Fund for Judges' Licensing. Each recipient will receive a $1,000 grant to use toward the costs of training.
Ana Gilmour (CA): Ana is a USEF "r" judge and is working towards her "R" judge license, which she hopes to obtain within the next year. Her goal is to be an "S" judge in the future.
Ana said, "I am so grateful to The Dressage Foundation for this grant. The expenses required to become a dressage judge at each level are significant. I am thrilled to put these funds to good use as I continue my endeavors. From traveling for apprenticeships to the actual costs related to my final testing, I am deeply thankful to have this help!"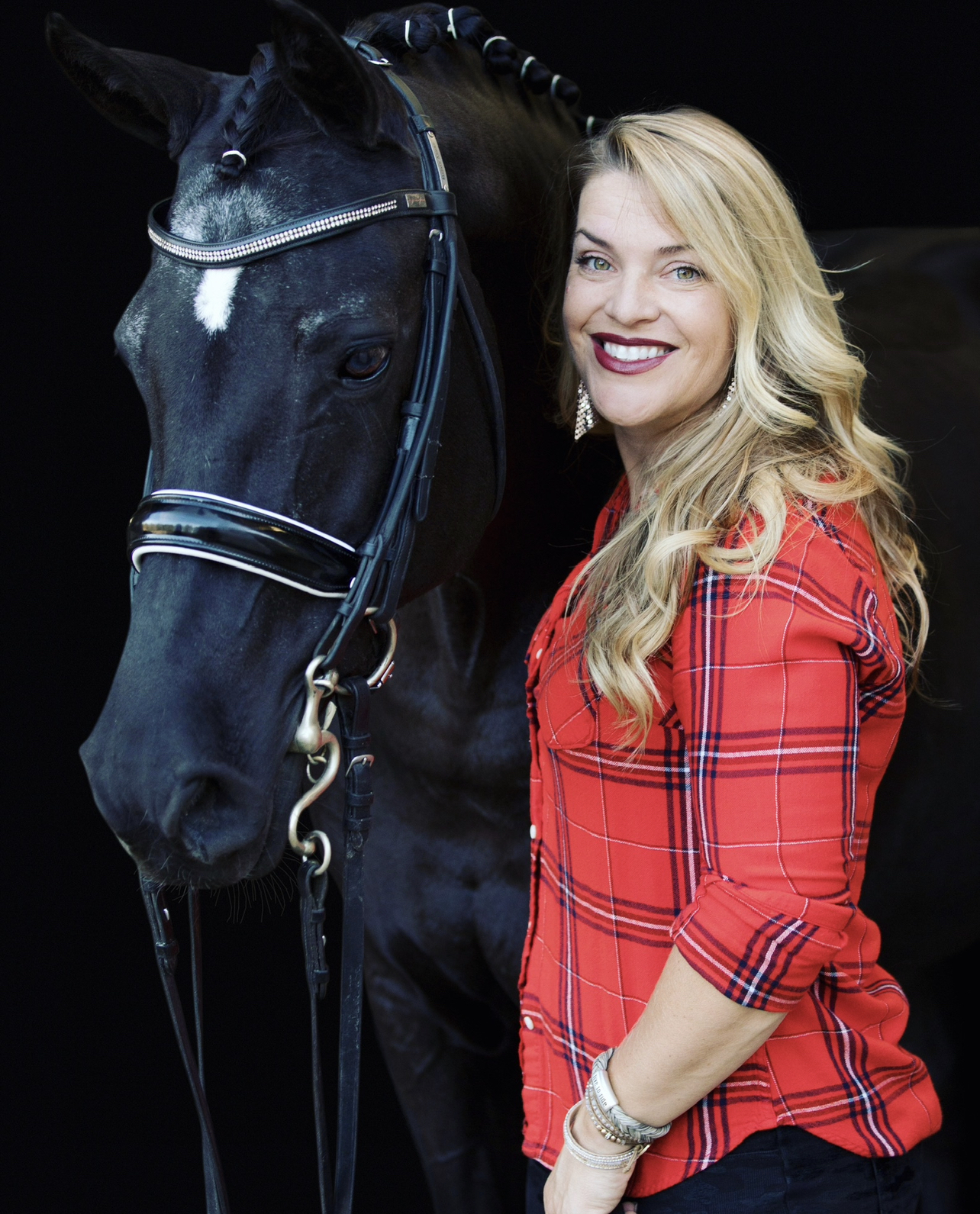 Ana Gilmour
Jaki Hardy (CA): Jaki is a USEF "R" judge who is currently working towards her "S" license. She will use the funding to go to Florida for her final exam for her "S" license.
Jaki said, "This grant came at such a great time. The grant allows me to add another educational weekend to my preparation for the 'S' exam. I now feel like I'm getting all the help and prep needed to be successful. Thank you, TDF, for offering these grants for people like me."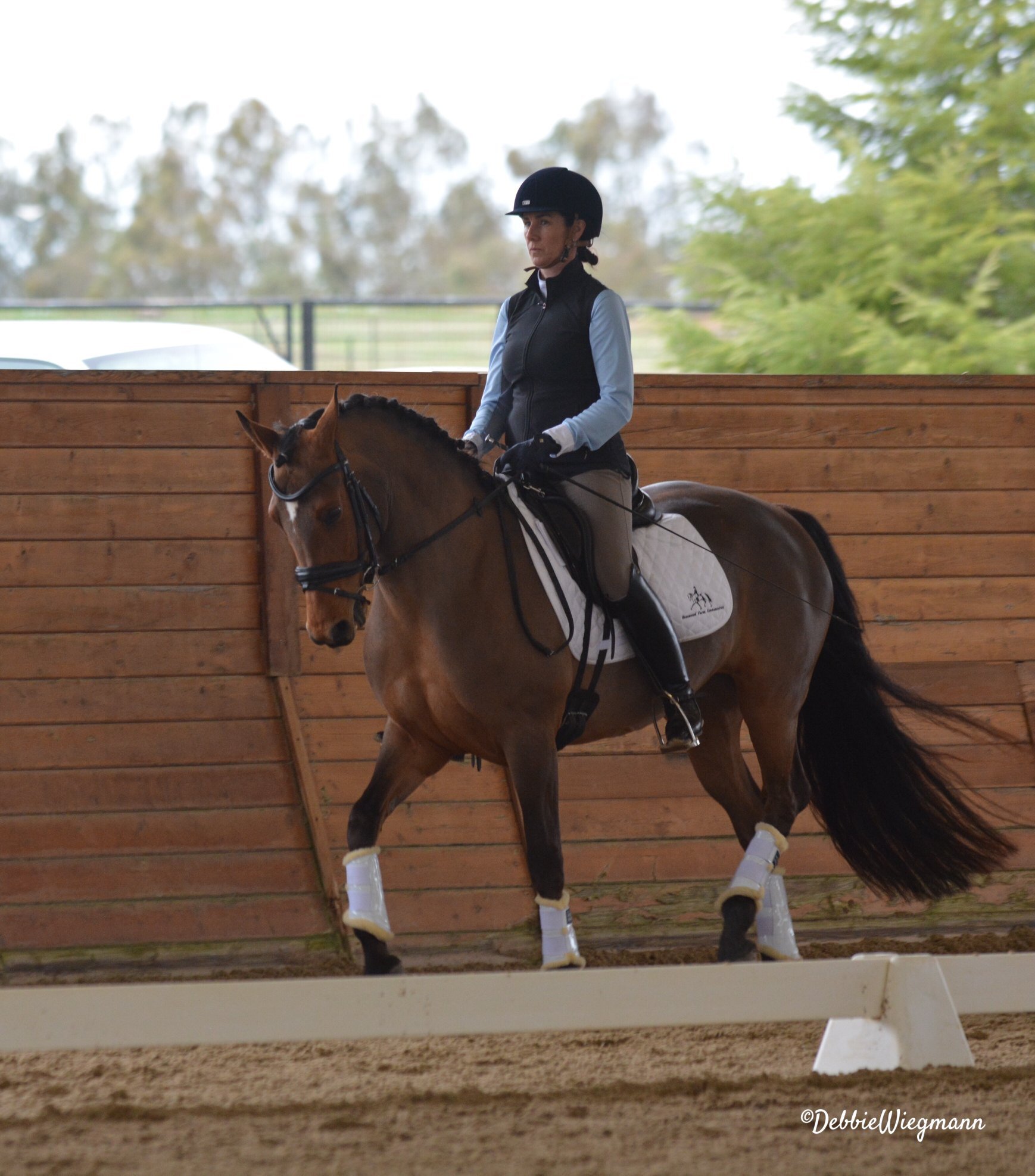 Jaki Hardy Photo by Debbie Wiegmann
Mary Richmond Brown (ID): Mary is a USDF L Education Program graduate with Distinction. Mary will be using the funding to attend the USEF/USDF "r" Judge's Training Program in August in Saugerties, NY.
Mary said, "I am honored to be chosen as a recipient of this grant from TDF and the Shannon Foundation Fund for Judges' Licensing. I am so grateful for the opportunity that this grant is creating for me. This grant will go a long way toward easing the financial pressures that are associated with pursuing such a goal. Thank you so much to TDF for the opportunity that this grant is providing for me to pursue my educational goals."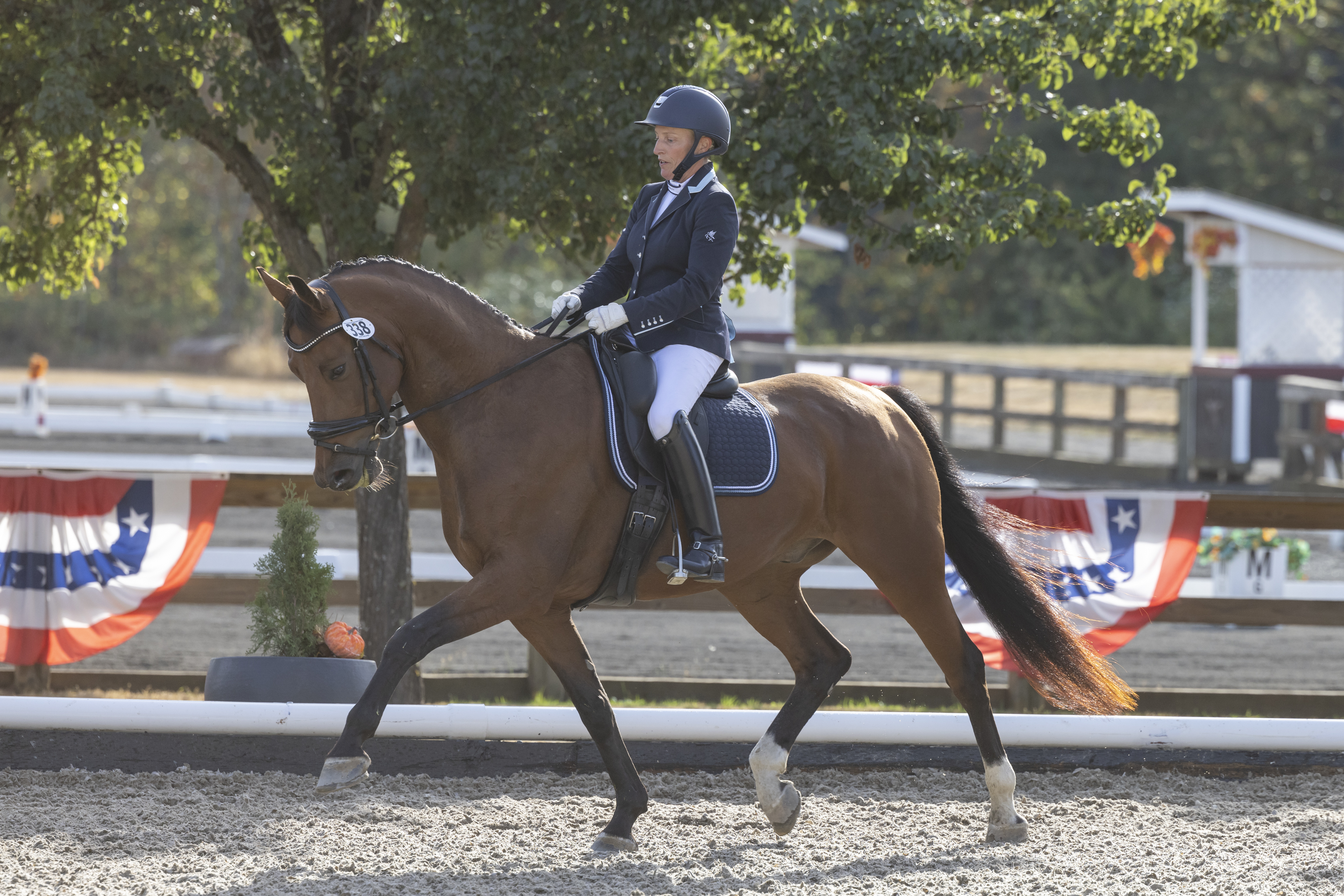 Mary Richmond Brown Photo by Jessica Farren
The Shannon Foundation Board of Directors, at the request of dressage professional Julie Shannon (GA), established these grants at TDF in 2016. As a successful instructor and trainer, Julie saw the need to help dressage judges who are interested in moving up the levels, to create a strong pipeline of judges in the United States. The purpose of the Shannon Foundation Fund for Judges' Licensing is to provide financial support for dressage judges to participate in activities related to obtaining a judging license of 'recorded' (small r) or higher.
Applications for the Shannon Foundation Fund grants must be submitted to The Dressage Foundation on or before March 15th of each year. For more information about this Fund, please contact Sara Weiss, Director of Grants and Programs, at sara@dressagefoundation.org or at (402) 434-8585 or visit www.dressagefoundation.org.
The Dressage Foundation
The Dressage Foundation is a 501(c)(3), non-profit, tax-exempt, donor-driven organization that is dedicated to educating, supporting, and advancing the sport of dressage. The organization solicits contributions, appropriately allocates the donations, and awards grants to dressage riders, judges, instructors, breeders, high-performance teams, nonprofit equestrian organizations, and more. For more information, please visit www.dressagefoundation.org.