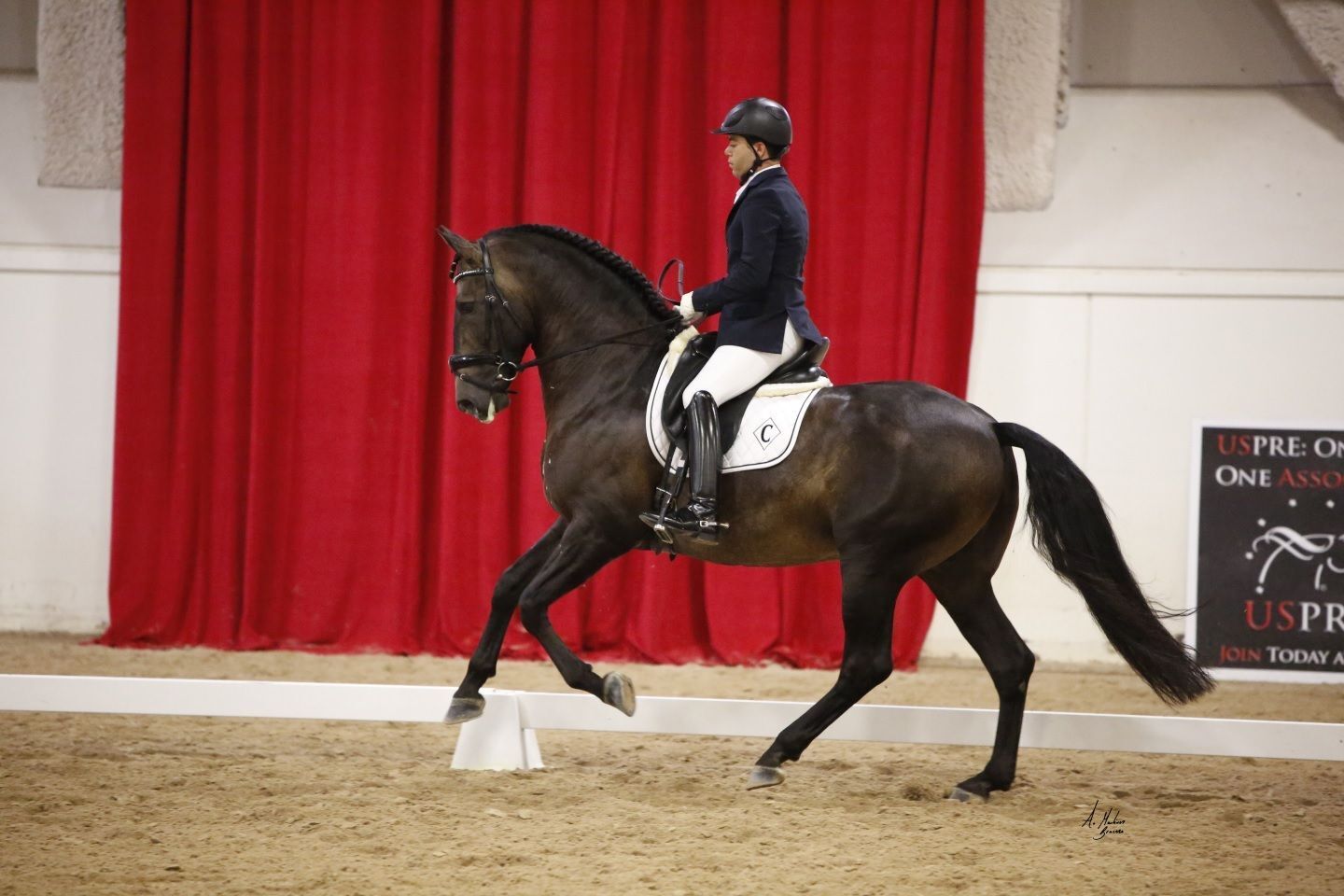 The Dressage Foundation (TDF) is thrilled to announce the creation of a new Fund to provide financial support to riders who train and compete a Pure Spanish Horse/Pura Raza Española (P.R.E.) in the sport of dressage.
The purpose of this Fund is to celebrate and promote the Pure Spanish Horse/P.R.E. as upper-level dressage horses because of the breed's natural abilities, talent, and disposition. Thanks to generous donors, one annual $2,500 grant will be given to a professional, adult amateur, or a Young Rider (over the age of 16) competing their PRE at Prix St. George (or Young Rider equivalent) or higher.
Jenny Johnson, TDF's Executive Director, said, "It's very exciting for TDF to have a Grant Fund for P.R.E. horses, which is our first breed-specific Fund. We are grateful to the generous donors who wish to support the amazing P.R.E. horses and their riders."
The Pure Spanish Horse/P.R.E. Grant Fund is to be used for dressage training to further develop the horse and rider as they work toward reaching their goals. The deadline to apply is November 10. Information about the Fund and the online application are available at www.dressagefoundation.org.
For more information about this Fund, contact Sara Weiss, TDF's Director of Grants and Programs, at (402) 434-8585 or sara@dressagefoundation.org.
To donate to this Fund, visit www.dressagefoundation.org or contact Jenny Johnson, TDF's Executive Director, at (402) 434-8585 or jenny@dressagefoundation.org.
The Dressage Foundation
The Dressage Foundation is a 501(c)(3), non-profit, tax-exempt, donor-driven organization that is dedicated to educating, supporting, and advancing the sport of dressage. The organization solicits contributions, appropriately allocates the donations, and awards grants to dressage riders, judges, instructors, breeders, high-performance teams, nonprofit equestrian organizations, and more. For more information, please visit www.dressagefoundation.org.

Photo courtesy of The Foundation for the Pure Spanish Horse.