Veronica Holt Dressage Technical Delegate Fund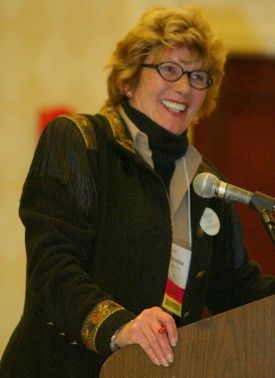 The Veronica Holt Dressage Technical Delegate Fund was established in memory of Veronica, who was a dedicated Technical Delegate (TD) and FEI Steward, providing training and mentorship for many dressage TDs and apprentice dressage TDs. This Fund, established by Veronica's friends and colleagues in unison with USDF, is a fitting tribute to her memory, as well as a continuation of her presence within the dressage community. 
One grant will be awarded annually to a USEF Dressage Technical Delegate who has been accepted into the 'r' (Recorded) Program by USEF or has been approved by the USEF Licensed Official Committee to gain promotion from 'r' (Recorded) to 'R' (Registered). One $1,000 grant will be awarded each year, to be used by the recipient to pay for costs associated with completing apprenticeship requirements at competitions or attending required TD clinics, such as the USDF Convention. 
Completed applications and required documentation must be submitted directly to TDF through the online application (found in the right-hand sidebar on desktops, by scrolling down on mobile). The application deadline is March 1, June 1, or Oct 1.  (If a grant is not awarded March 1, the June deadline will open.  If a grant is not awarded June 1, the October deadline will open). This grant has been awarded for 2023. The next application deadline will be March 1, 2024.

The grant must be used for events/training that falls after the application due date and within 1 year of that date.

Additional Grant Information:
Applicant must be a U.S. Citizen or Permanent Resident.
Funding cannot be used for competition entries, vet and/or farrier expenses, stabling fees, living expenses, or the purchase of a horse or equipment. 
The committee reserves the right to not award a grant in any given year if they determine that no candidate has met the criteria. Funds would then be held until the following year.  The applications and discussions of the selection committee are confidential and their decisions are final.
If the grant recipient is unable to attend the program specified in their application, The Dressage Foundation must be notified as soon as possible. Approval for a change in the use of funds is at the discretion of The Dressage Foundation and the grant selection committee.
Information on the Technical Delegate Programs:
The information starts at the bottom of page 20

The information starts at the bottom of page 22