Verne Batchelder Instructor Fund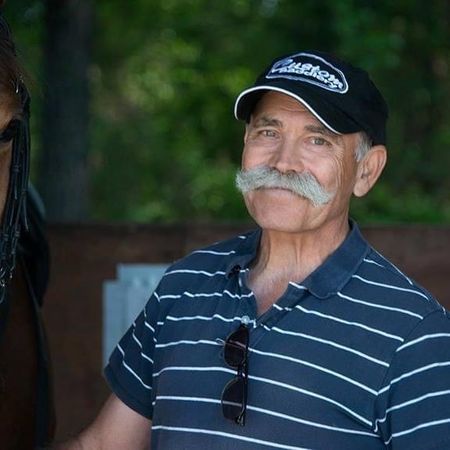 The purpose of the Verne Batchelder Instructor Fund is to assist dressage instructors in broadening their base of knowledge from their mentors to then share with all their students.
The Verne Batchelder Instructor Fund will provide up to two grants up to $2,500 to a professional instructor from USDF Regions 1, 3, or 8 for continuing education and training.  Because Verne was known as an instructor who established positive, long-term relationships with his students, applicants should apply for funding to work with a trainer with whom they have an established relationship. Two grants up to $2,500 will be available each year to qualified applicants chosen by an independent selection committee.  
The online application form and all required documents must be submitted to The Dressage Foundation on or before September 10th of each year. 

Applicant Information: 
Must be a U.S. Citizen or Permanent Resident.  
Must be a current resident of USDF Region 1, 3, or 8 (Verne's "home" Regions)
Must be a professional dressage instructor/trainer.
Should have a diverse array of students – ages, levels, breeds of horses – who have a variety of riding goals.
Additional Grant Information:  
Funding cannot be used for vet and/or farrier expenses, living expenses, or the purchase of a horse or equipment.   
 
An individual can only receive a grant from this Fund one time.    
 
The committee reserves the right not to award a grant in any given year if they determine that no candidate has met the criteria. Funds would then be held until the following year.  The applications and discussions of the selection committee are confidential, and their decisions are final.  
 
If the grant recipient is unable to attend the program specified in their application, The Dressage Foundation must be notified as soon as possible. Approval for a change in the use of funds is at the discretion of The Dressage Foundation and the grant selection committee. 
 
The grant must be used for training within one year of announcement date. 
About the Fund:
The Verne Batchelder Instructor Fund was established at The Dressage Foundation in 2020 by Verne's family and friends, in memory of his long career as a dressage instructor and sport horse breeder.  
Verne Batchelder was a lifelong farmer and horseman with a penchant for teaching.  From teaching math and sciences at a prep school to teaching dressage to all who were interested, Verne loved sharing his knowledge.  He was passionate about sharing dressage with everyone, no matter the loft of their goals or what horse they were riding.  He taught clinics up and down the east coast and loved developing relationships with his students and their horses, returning to some sites for more than thirty years. Through this grant, we hope to share the spirit of Verne's support of grassroots dressage and the conviction that dressage education is a noble endeavor for all horses and riders.