Anne L. Barlow Ramsay $25,000 Grant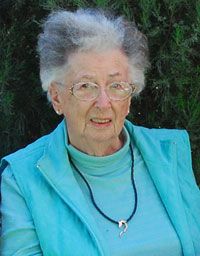 Dr. Ramsay's dream to advance equestrian sport took shape in 1998, when she established a Charitable Remainder Unitrust, funded with $254,000 of highly appreciated Abbott Laboratory stock. She wanted to provide financial backing for a designated horse and rider with a ten-year income stream. She worked with John Boomer, then President and CEO of TDF, to create the Unitrust and put her plan into action.

There have been many beneficiaries: 1) Her horse and rider had the support of a ten-year income stream, paid monthly, which ran through 2008; 2) Dr. Ramsay gained solid tax advantages by avoiding the federal and state capital gain taxes on the appreciated value of the stock, and she received a substantial charitable contribution income tax deduction, thereby reducing her income tax payable. 3) The sport of dressage gains by receiving future grants of $25,000, to support upper-level training and competition for American-bred horses. Dr. Ramsay designated TDF as sole, irrevocable charitable remainderman to whom the Unitrust "remainder" was paid in January of 2009.

AND, there's a Part II to Dr. Ramsay's visionary plan: Working with TDF, she created a second ten-year term Charitable Remainder Unitrust, with the same conditions and monetary value, extending the reach of her good training support well out into future years.
Grant Information:
The purpose of the Anne L. Barlow Ramsay Grant is to showcase talented American-bred horses ridden by United States citizens, by providing funds to train and compete in Europe or in Wellington, Florida. The horse and rider applicants will be competing successfully at Prix St. Georges or higher, and demonstrate an ability to move forward into High Performance competition.

The successful applicant will demonstrate an ability to be an ambassador for the American-bred horse. A Selection Committee comprised of distinguished, experienced dressage leaders will review the applications, and choose the recipient, subject to the approval of TDF's Board of Directors.

Additional Information:
Funding cannot be used for the purchase of a horse or equipment.
The committee reserves the right to not award a grant in any given year if they determine that no candidate has met the criteria. Funds would then be held until the following year.  The applications and discussions of the selection committee are confidential and their decisions are final.
If the grant recipient is unable to attend the program specified in his/her application, The Dressage Foundation must be notified as soon as possible. Approval for a change in the use of funds is at the discretion of The Dressage Foundation and the grant selection committee.
The grant must be used for training and programs that fall after January 1st of the following year and within 2 years of that date. 
Applications must be received by our office on or before August 15 of each year to be considered. No late applications will be accepted.  The application link can be found in the right-hand sidebar (desktop computers) or by scrolling down (mobile).
2020 Special Note -- We realize that, due to COVID-19, it may be difficult to make concrete training and competition plans for 2021.  Please submit a plan as best you can, knowing that we understand that your plan may change based on Directed Health Measures.
Past Recipients:
2008: James Koford and Rhett, bred by Shirley McQuillan
2009: Jennifer Williams and H.S. Wistar, bred by Charlene Summers
2011: Liz Austin and Olivier, bred by Madeleine Austin
2012: Lisa Wilcox and Pikko de Cerro HU, bred by Anne Sparks
2014: Emily Miles and WakeUp, bred by Beverly McLean
2018: Adrienne Lyle and Harmony's Duval, bred by Harmony Sporthorses
2019: Carly Taylor-Smith and Rosalut NHF, bred by North Hill Farm