Lynn Palm Western Dressage Fund for Individuals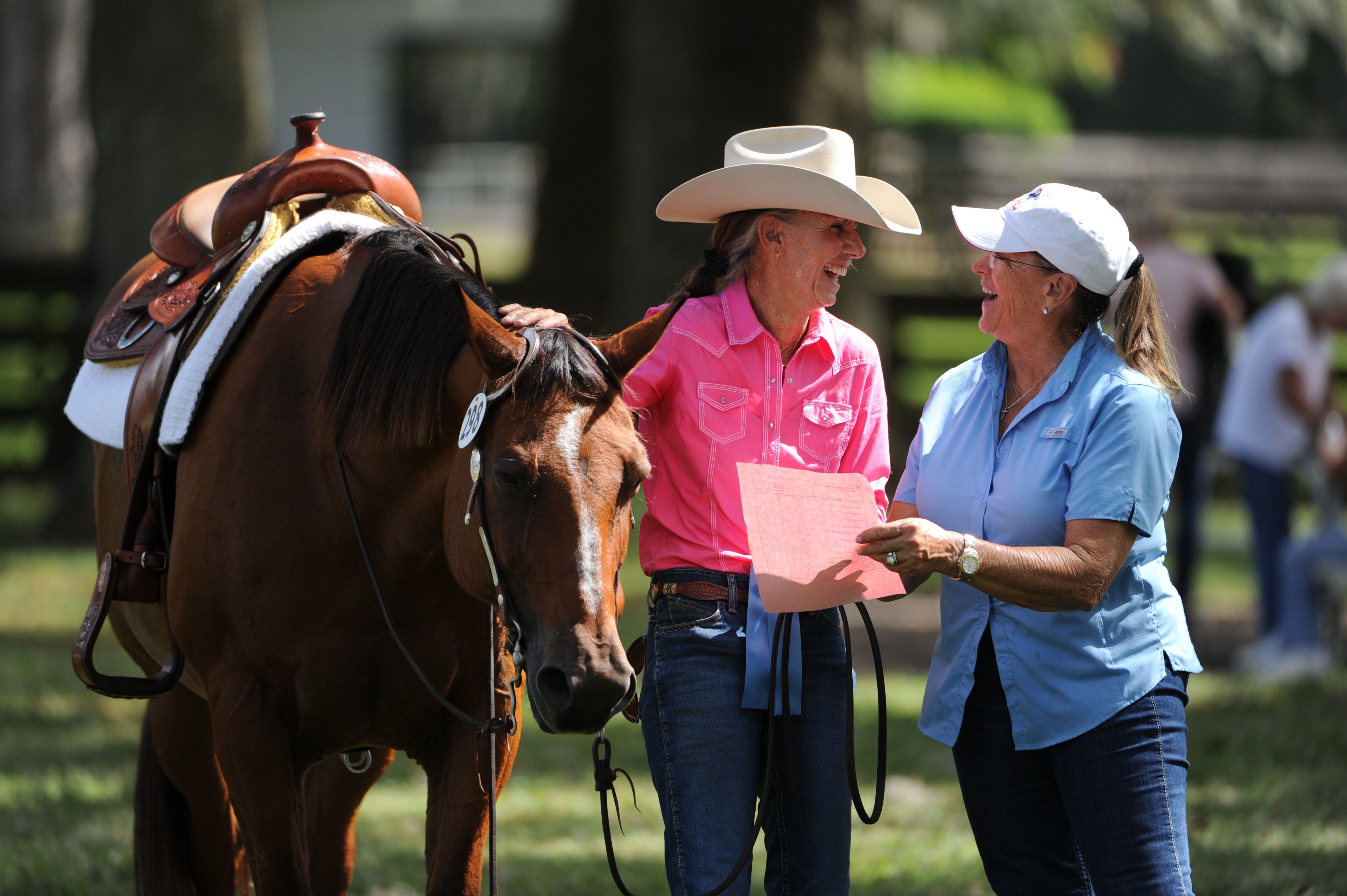 The Lynn Palm Western Dressage Fund was established at The Dressage Foundation in 2019 by Lynn in celebration of her 50 years as a professional equestrian and to give back to the sport she loves.  Lynn believes that the classical training principles of dressage are applicable and beneficial to all levels of riders, breeds of horses, and riding disciplines.   
In addition to providing funding for equestrian groups to host affordable, high-quality Western dressage educational events, grants are also available to individual riders for Western dressage education.
Grant Information:
Grants in the amount of $1,000 each are available for riders who need financial help to continue their Western dressage education.  Applicants can be professionals, amateurs, or youth.  The grant review committee will look for applicants who are eager to grow and improve, have shown a passion for the sport, have financial need, and who have demonstrated a commitment to learning.
Grants must be used for Western dressage educational experiences that are not within the horse and rider's typical training plan.  Examples include clinics, camps, more lessons than a rider normally receives, etc.
Applicant Information:
Professionals, amateurs, and youth are welcome to apply.
Applicant must be US Citizen or Permanent Resident.
Applicant must be a member of the Western Dressage Association of America AND a member of the United States Equestrian Federation.
Applicant must own or lease the horse he/she would use for training.
A rider may receive this grant only one time.
Additional Grant Information:
Funding cannot be used for competition entries, vet and/or farrier expenses, or the purchase of a horse or equipment. 
The committee reserves the right to not award a grant in any given year if they determine that no candidate has met the criteria.  The applications and discussions of the selection committee are confidential and their decisions are final.
If the grant recipient is unable to attend the specified event/training, TDF must be notified as soon as possible. Approval for a change in the use of funds is at the discretion of TDF and the grant Selection Committee.
Applications must be received on or before July 20th of each year.
About Lynn Palm:
Palm's career highlights include 2007 American Quarter Horse Association (AQHA) Horsewoman of the Year, a record four AQHA Superhorse wins, AQHA Female Equestrian of the Year by the Women's Athletic Association, named one of the top United States clinicians by Horse & Rider magazine, over 34 AQHA World and Reserve World Champions, 7 WDAA World Championships and over 50 bridleless dressage exhibitions at events including the National Horse Show, 1989 World Cup,the 1996 Atlanta Olympic Games, and World Cup. Palm and Cyril Pittion-Rossillon are co-founders of three horse industry companies: Palm Equestrian Academy, Women LUV Horses, and Alliance Saddlery USA. Palm is the author of "The Rider's Guide to Real Collection" and "Your Complete Guide to Western Dressage."