Reserve Your Copy of the 2023 Century Club Magazine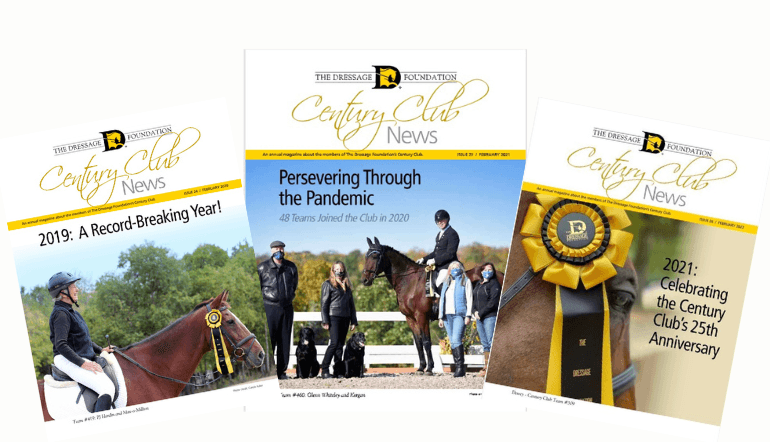 Support an exceptional group of athletes and keep the Century Club going strong by joining our donor family today!
The Century Club recognizes dressage riders and horses whose combined ages total 100 years or more. Horse and rider perform a test of any level at a show (schooling or recognized) or event, and are scored by a dressage judge or professional. Since it was formed in 1996, the Century Club ride has evolved into a serious endeavor that encourages and rewards our older senior riders. There are now 714 Century Club teams. The Dressage Foundation will send a beautiful black and gold ribbon to be presented to the team at the show. Following the ride, TDF sends a Century Club plaque to the new team. Each team is also featured in an annual magazine that celebrates all things Century Club. 
As a thank you for your donation of $25 or more, you will receive a hard copy of the 2023 Century Club Magazine mailed directly to you!
Note: All Century Club members will receive one complimentary copy of the magazine and past magazines are found online here. 
---