November 1, 2013 - The Dressage Foundation's Renee Isler Dressage Support Fund has awarded grants to young riders Allyssia Bryant, Inga Fuengerlings, Caroline McConnell, and Erin O'Neil to support their dressage education.
Allyssia Bryant (pictured, photo by Jeff Bryant) of Livermore Falls, ME, was awarded $1500 to attend the Dressage4Kids 2014 Winter Intensive Training Program. This three month program, instructed by two time Olympian, Lendon Gray, takes place in Wellington, FL, and creates well rounded elite equestrian athletes. "Getting this scholarship will give me a boost and a chance at a once in a lifetime opportunity," Allyssia stated. "The opportunity to train under Lendon's supervision will be a huge boost to my riding career."
Inga Fuengerling of Calhan, CO, is receiving $800 to attend the Region 5 George Williams JR/YR Clinic in Longmont, CO. "Participation in this clinic will help me achieve my goals for the coming year, and will be an important step in my development as a rider and a horseman," said Inga. "I am grateful for the chance to participate in the Region 5 Clinic, since I know I can learn a great deal from a top professional."
Caroline McConnell of Warwick, NY, was awarded $500 and will also be attending the Dressage4Kids 2014 Winter Intensive Training Program. Caroline stated, "I take every opportunity offered to me to improve my understanding of the sport thorough clinics, instruction, and showing…The level of training with Lendon Gray and the exposure to world class showing will fuel my desire to better myself and strive for more."
Erin O'Neil of Meriden, CT, was also awarded $500 to attend the Dressage4Kids 2014 Winter Intensive Training Program. "It is important to me that I develop into a well-rounded dressage rider in terms of training styles and programs," said Erin. "Being in a situation that is all dressage all the time, especially in Wellington, will allow me to work at a level of intensity that I have not experienced, as well as to have exposure to the best riders and trainers in the country,"
Grants are available for young riders and professionals through the Renee Isler dressage Support Fund. Since 2008, the Renee Isler Dressage Support Fund has provided nearly$40,000 in grants/scholarships to support the the further education of the recipients. For more information about this Fund, click here.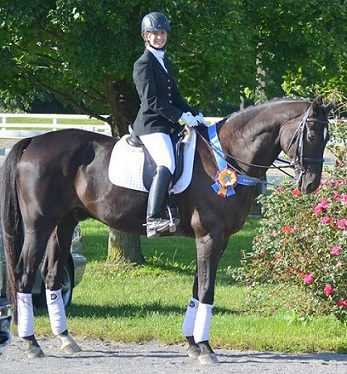 Allyssia Bryant photo by Jeff Bryant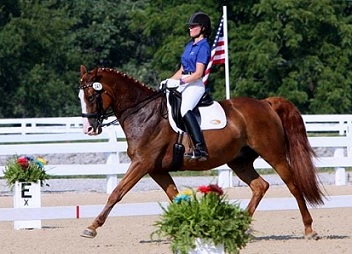 Inga Fuengerlings photo by Joey Snyder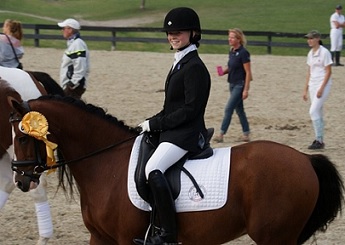 Caroline McConnell photo by Mary McConnell