The Dressage Foundation has announced that a total of $2,500 has been awarded to seven young professionals from the Captain Jack Fritz Young Professionals Fund. The grants will be used by the individuals to attend the USDF/USEF Young Rider Graduate Program held in Florida January 18-19, 2020.

"Carol Lavell had a wonderful mentor in Captain Jack Fritz, and she wanted to honor his memory by providing funds for these grants," said Jenny Johnson, TDF's Executive Director. "We, in turn, are proud to offer this financial support to deserving young professionals. Their development is vital to the future success of dressage in the United States."

Kalie Beckers (LA), Peaches Cava (WA), Kristen Chasnis (MI), Grace Craven (TX), Sydney Faylor (MI), Naomi Porter (WA), and Emma Sevriens (GA) have each been awarded a Grant to attend the Young Rider Graduate Program because they demonstrated dedication to dressage and financial need in their applications.

Additionally, The Dressage Foundation provided a $15,000 grant directly to USDF for the Young Rider Graduate Program, in order to help keep the costs reasonable for all attendees.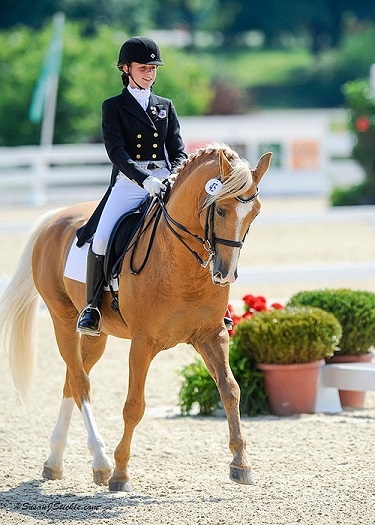 Kalie Beckers - "I am humbled that TDF is giving me the ability to be part of such a vital program and to learn from top professionals. I hope by attending the program, I will gain connections with fellow young professionals and learn new techniques to further my success as a young professional."
(Photo by Susan J. Stickle)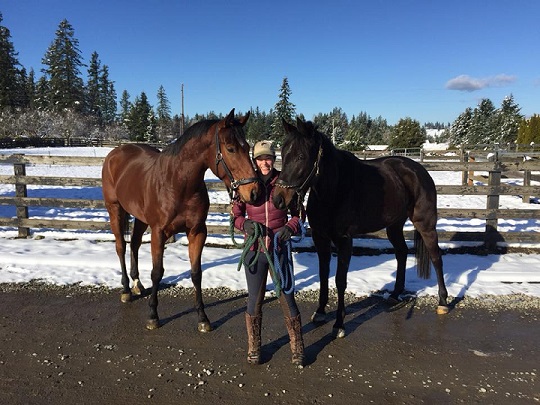 Peaches Cava - "As a small business owner and young professional, this grant is truly what will afford me this incredible growth opportunity. I am excited to hear advice from top professionals who have been successful in their businesses, and to come home and make changes according to what I learn from this program."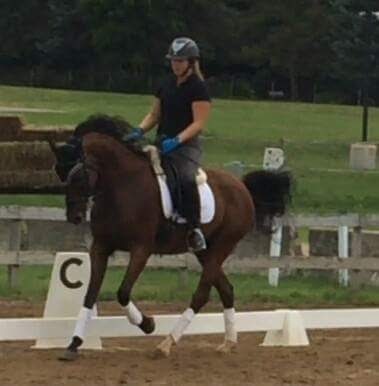 Kristen Chasnis - "I am eager to take away great information from the program, including how to create and maintain sponsor relations and manage a youth program under the recently implemented SafeSport Rules and Regulations. This grant will provide me with a learning and networking opportunity that otherwise would not have been tangible."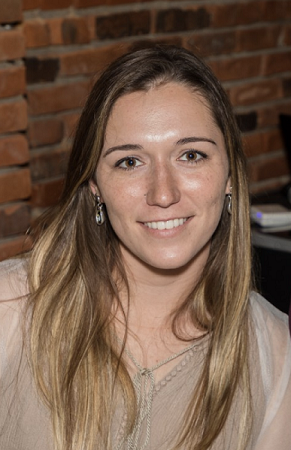 Grace Craven – "I am very excited to be attending the Young Rider Graduate Program for the first time! I hope to learn more about the business side of the riding industry and am very grateful to TDF's Jack Fritz Grant Committee for helping me gain the financial ability to attend."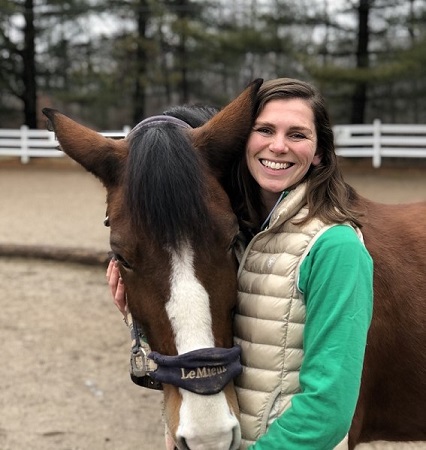 Sydney Faylor – "This grant is so valuable and important to me, as it will help me create long-lasting connections with fellow young professional across the country. I am very excited to take in the knowledge of long-time professionals to improve and enhance my business skills and become a better member of the equine professional world. What an amazing opportunity!"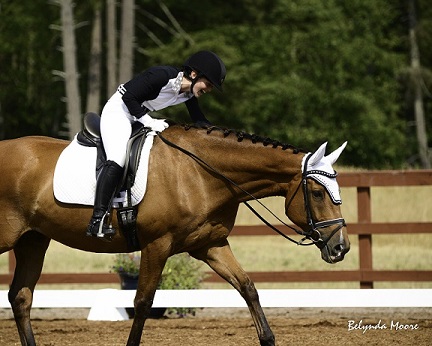 Naomi Porter – "With this generous grant, I feel that my desire to further explore my place in this world is encouraged and legitimized, lending a new degree of purpose to this journey for me. I am eager to learn from the program's speakers because I believe that willingness to learn and exceptional guidance go hand in hand to bring out an individual's success."
(Photo by Belynda Moore Photography)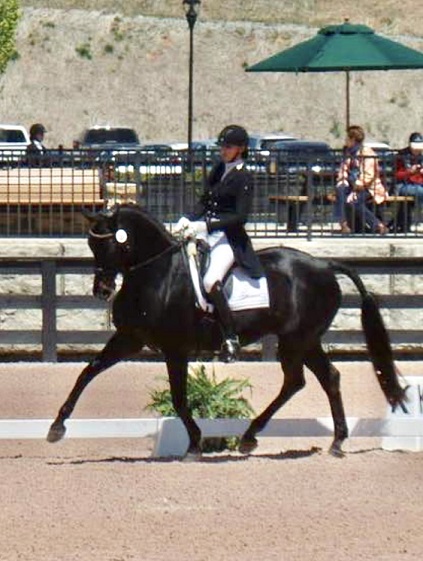 Emma Sevriens - "I'm so glad to be receiving TDF's Jack Fritz Grant to attend the Young Rider Graduate Program! I look forward to the program and am excited to learn about the ins and outs of international competition and sponsors/syndicates, as well as the business side of the horse industry. Thank you!"

Click here for more information about the Captain Jack Fritz Grants, email info@dressagefoundation.org, or call (402) 434-8585.