The Dressage Foundation (TDF) has announced the Officers and members of the Board of Directors who will serve in 2020. In addition to the returning Board Members, TDF extends a special welcome to new Board members Rebecca Hafner (MN) and Diane Skvarla (FL).   
Rebecca started her medical career as a country doctor and by serving on her state medical board.  The last 20 years of her career were spent in the corporate world, leading start-up and growth stage med-tech companies.  She's served on the Board of Directors for several nonprofit organizations, including one where she helped start a therapeutic riding program.  She was introduced to dressage in college and has since been a competitor, horse owner, volunteer, and "horse show mom" to Brian Hafner, who is now a professional dressage trainer in California.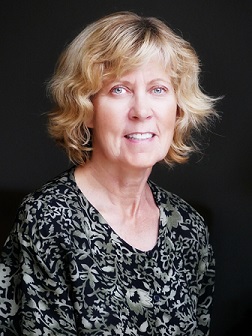 Diane grew up with horses and, as an adult, moved to England to become a working student for British FEI-Level dressage rider and judge, Judy Harvey.  Her career was spent as Senate Curator at the United States Capitol in Washington, DC, where she directed the Senate's museum program under the authority of the U.S. Senate Commission on Art.  Diane has competed in dressage as an adult amateur and, to help young dressage professionals obtain continuing education, established the "Karen Skvarla Fund" with TDF in 2014 in memory of her sister.
"We're honored to welcome Rebecca and Diane to our Board of Directors," said Jenny Johnson, TDF's Executive Director.  "They have unique backgrounds and will bring valuable input to our organization.  We look forward to having their help in promoting TDF in areas across the country and making our organization stronger."
Members of the TDF Board of Directors for 2020 are:
Beth Baumert (CT) – President & CEO
Maryal Barnett (MI) – Chairman 
Lendon Gray (NY) – Vice Chairman 
Ryan Shumacher (CA) – Treasurer 
Fern Feldman (CT) – Secretary
Barbara Cadwell (FL), Nicole DelGiorno (NJ), Ralph F. Dreitzler III (WA), Sarah Geikie (CT), Rebecca Hafner (MN), Nancy Hutson (CT, FL), Carol Lavell (NC, FL), Michael Poulin (ME, FL), Karin Reid Offield (MI), Diane Skvarla (FL).
For more information about The Dressage Foundation or to make a donation, visit www.dressagefoundation.org or contact Executive Director Jenny Johnson at (402)434-8585 or jenny@dressagefoundation.org.