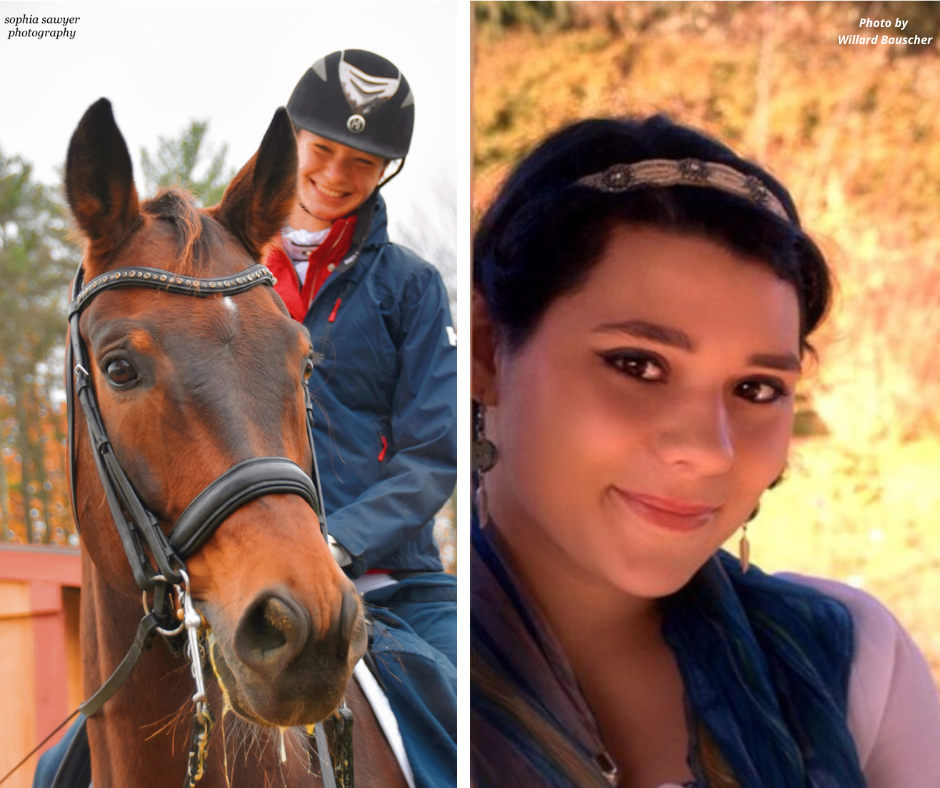 January 26, 2021 – The Dressage Foundation is pleased to announce that two recipients have been awarded grants from the Gerhard Politz Instructor Education Fund for Young Adults.
The purpose of the Gerhard Politz Instructor Education Fund for Young Adults is to provide financial support to young adults who desire to become dressage professionals.  The grants will range from $1,000 - $1,500 and the application deadline is January 1.  Grant information and the online application form can be found here.
Sophia Chavonelle, Windham, ME, is currently a Young Rider who trains with Tanya Rennie. Sophia recently earned her USDF silver medal.
"I am so excited to use the Gerhard Politz Fund grant to attend the USDF Instructor/Trainer Program! The leap between being a 'young rider' to becoming a 'young professional' can be so daunting, but this program will prepare me to make this leap successful."
Jessica Bauscher, Salem, OR, currently rides with Mija Sims and has ridden a number of horses throughout her years.  She plans on completing the USDF Trainer/Instructor Program through Second Level.
"Receiving a Gerhard Politz Fund grant means the world to me. Having this amazing opportunity allows me to further my education in training dressage horses and riders. I look forward to sharing the knowledge I will gain with others."
For more information about this Fund, please contact Sara Weiss, Director of Grants and Programs, at sara@dressagefoundation.org or at (402) 434-8585 or visit the Gerhard Politz Fund page.
To donate to this Fund, contact Jenny Johnson, TDF's Executive Director, at (402) 434-8585 or jenny@dressagefoundation.org.  Secure online donations can also be made here.
Photo of Sophia by Sophia Sawyer Photography
Photo of Jessica by Willard Bauscher