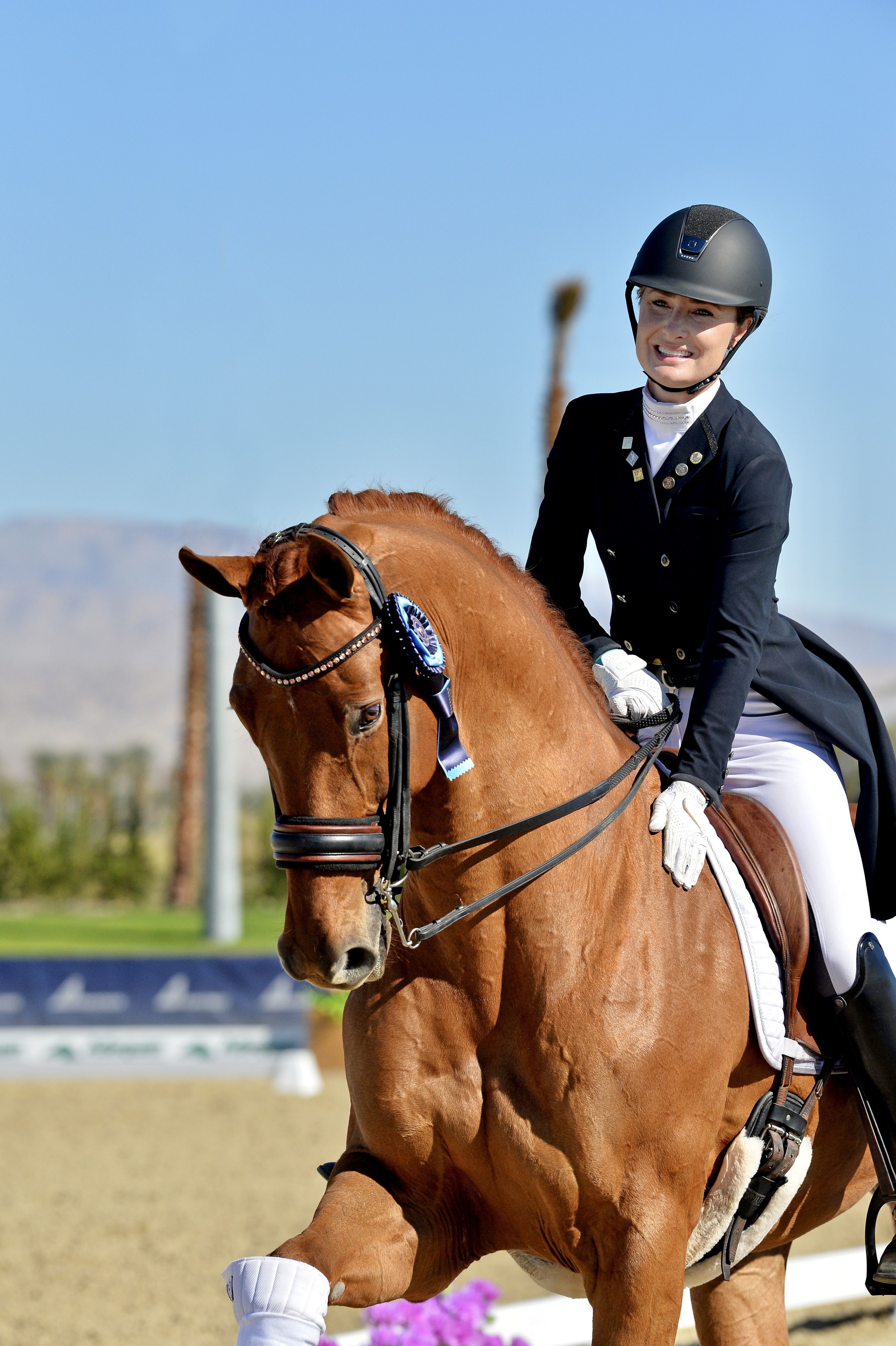 Claire Darnell, Mount Vernon, WA, has been selected to receive a $10,000 grant from The Dressage Foundation's Debbie McDonald Fund for Pacific Northwest FEI Riders.  This Fund was established by Pacific Northwest dressage enthusiasts to assist riders in the region to pursue their goals of representing Team USA on the podium. 
Claire, a member of the United States Equestrian Federation (USEF) Dressage Development Program and a United States Dressage Federation (USDF) gold, silver, and bronze medalist, will use the grant funding to travel and compete in Wellington this winter. Claire will be taking her horse Harrold S, who was the 2019 USDF Fourth Level Horse of the Year.  Claire plans on training with Olympians Jan Ebeling and Nick Wagman, as well as competing in the CDI medium tour and the Developing Grand Prix.
Claire said, "I am so thankful to The Dressage Foundation, and everyone involved in the Debbie McDonald Fund for Pacific Northwest FEI Riders and am honored to have been chosen as the recipient of this grant. I look forward to competing Harrold S in Florida soon, and the funds from this grant will help tremendously toward offsetting our expenses. We hope to make Region 6 proud!"
For more information, please visit www.dressagefoundation.org or contact Sara Weiss, Director of Grants and Programs, at 402-434-8585 or sara@dressagefoundation.org.
To support this Fund through donations, please contact Jenny Johnson, Executive Director, at 402-434-8585 or at jenny@dressagefoundation.org.
Donations can also be online at www.dressagefoundation.org/support.
The Dressage Foundation 
The Dressage Foundation is a 501(c)(3), non-profit, tax-exempt, donor-driven organization that is dedicated to educating, supporting, and advancing the sport of dressage. The organization solicits contributions, appropriately allocates the donations, and awards grants to dressage riders, judges, instructors, breeders, high-performance teams, nonprofit equestrian organizations, and more. For more information, please visit www.dressagefoundation.org.
Photo by ESI Photography