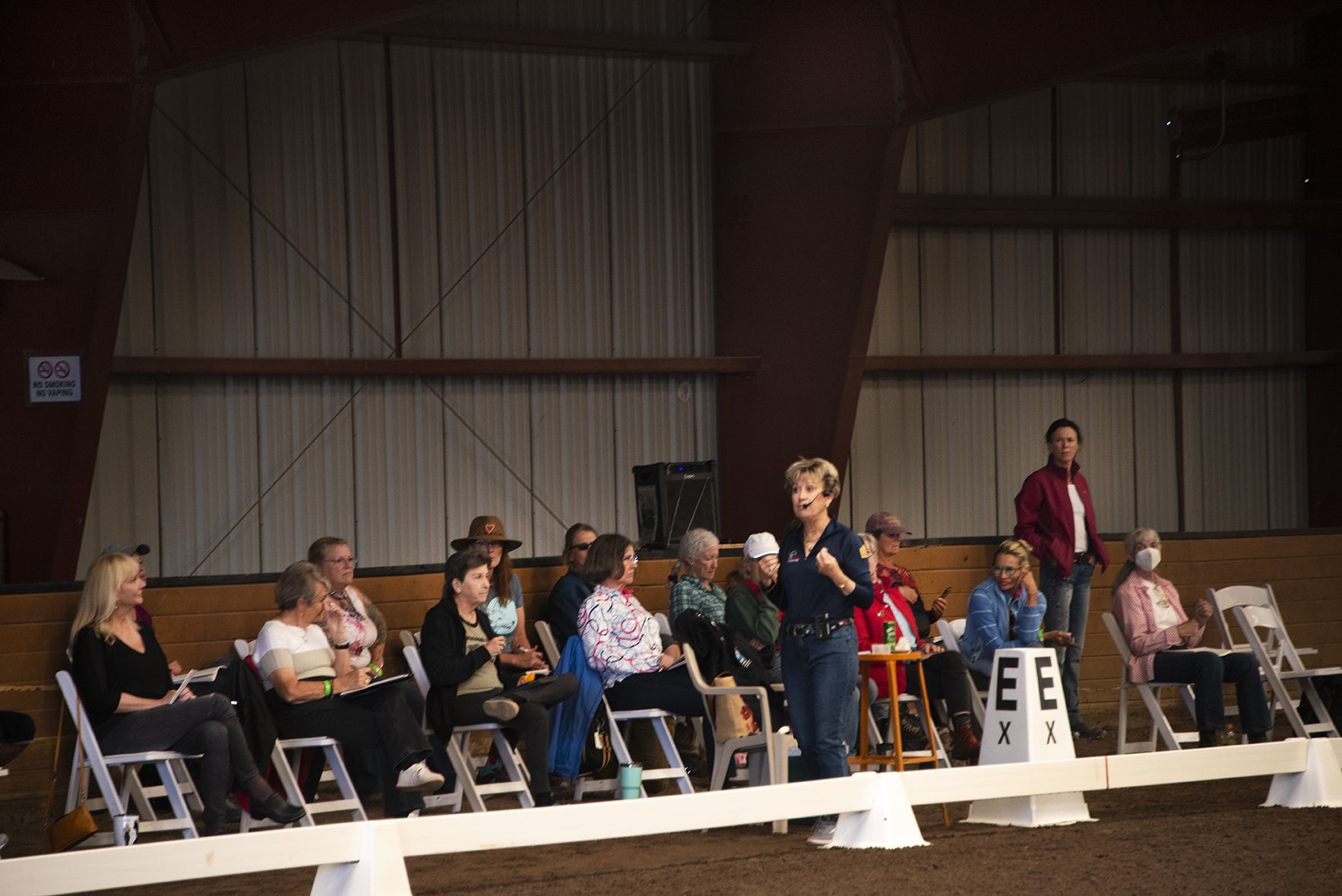 For over 30 years, The Dressage Foundation (TDF) has provided financial support to the United States Dressage Federation (USDF) and its members, thanks to the generous support of donors.  In 2021, TDF expanded the criteria for its Edgar Hotz Judges Fund to support USDF for the USEF/USDF Judges' Mini Clinics, which provide continuing education for USEF Licensed Dressage Judges. 
This was the first year in which USDF hosted Licensed Dressage Judge education activities, as training and education for judges was transferred from USEF to USDF in 2021. TDF provided a $5,600 Edgar Hotz Judges Fund grant for the seven clinics that were held across the country. A total of 100 judges attended. USDF plans to host seven clinics at various competitions across the country in 2022. 
"With The Dressage Foundation's continued support of judge education, as well as their other numerous grants and awards, TDF continues to be one of the leading supporters of education programs for the dressage community.  Thank you, TDF, for all your support," said Katherine Robertson, USDF Education Director.
The Edgar Hotz Judges Fund also continued to provide grants of up to $800 to USDF Group Member Organizations that host Continuing Education in Dressage Judging Programs.  Annually, TDF offers nearly $10,000 for the education of judges from its Edgar Hotz Judges Fund.
For more information about The Dressage Foundation or to make a donation, visit www.dressagefoundation.org or contact Executive Director Jenny Johnson at (402) 434-8585 or jenny@dressagefoundation.org.  
The Dressage Foundation 
The Dressage Foundation is a 501(c)(3), non-profit, tax-exempt, donor-driven organization that is dedicated to educating, supporting, and advancing the sport of dressage. The organization solicits contributions, appropriately allocates the donations, and awards grants to dressage riders, judges, instructors, breeders, high-performance teams, nonprofit equestrian organizations, and more. For more information, please visit www.dressagefoundation.org.