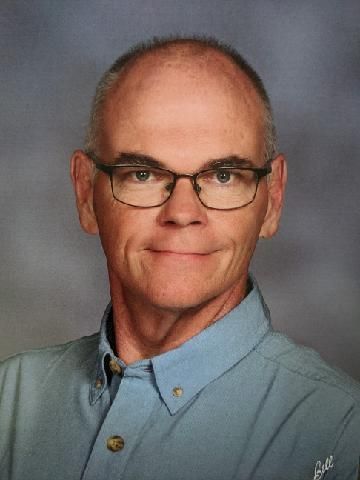 The Dressage Foundation is pleased to announce that the 2022 Veronica Holt Dressage Technical Delegate Grant has been awarded to Michael Taylor of Pocatello, ID. A $1,000 grant is awarded each year from this Fund to help the recipient pay for costs associated with completing apprenticeship requirements at competitions or attending required TD clinics.  
Michael is a six-year 'r' (recorded) US Equestrian Dressage Technical Delegate and has been approved to gain promotion to 'R' (Registered). He has been part of competitions across the country as a 'r' Technical Delegate and will look to complete the 'R' exam this November. He has plans to apprentice at three or more US Equestrian/United States Dressage Federation shows this year.
Michael said, "I am truly honored to receive the Veronica Holt grant. Her legacy continues through this grant for others who hope to further their education and serve the dressage community.  I will use the grant for travel expense assistance as I work towards my 'R' Technical Delegate license and gain knowledge from those I am able to apprentice with. Living in Idaho requires extensive travel expenses which makes securing this grant greatly appreciated in completing the requirements of the program."
The next deadline for the Veronica Holt Dressage Technical Delegate Fund is March 1, 2023. The online grant application and more information are available on The Dressage Foundation's website, www.dressagefoundation.org.
For more information about this Fund or to donate, visit www.dressagefoundation.org or contact Sara Weiss, Director of Grants and Programs, at (402) 434-8585 or sara@dressagefoundation.org.
The Dressage Foundation
The Dressage Foundation is a 501(c)(3), non-profit, tax-exempt, donor-driven organization that is dedicated to educating, supporting, and advancing the sport of dressage.  The organization solicits contributions, appropriately allocates the donations, and awards grants to dressage riders, judges, instructors, breeders, high performance teams, nonprofit equestrian organizations, and more.  For more information, please visit www.dressagefoundation.org.