The Dressage Foundation (TDF) is proud to announce nine recipients of its Carol Lavell Gifted Memorial Fund for Adult Amateurs. Each will receive a grant of up to $1,500 to enable them to set aside quality time in concentrated training with their horse.
The following Adult Amateurs were chosen as recipients from their respective USDF Regions:
Region 1: Charlene Jensen (VA): Charlene is a member of the Virginia Dressage Association and Southeast Virginia Dressage Association (Chapter of VDA). She plans to use her grant funding to spend five consecutive days training with Jodi Lees.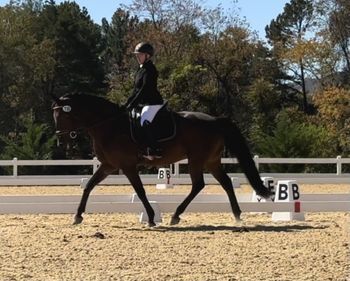 Charlene said, "I want to thank TDF for the wonderful opportunity to train with Jodi Lees. I look forward to the week of intense training and hope to improve my form and communication with my horse, Cayman. This type of training would be difficult to access without the support from TDF."
Region 2: Mosie Welch (OH): Mosie is a member of the Northern Ohio Dressage Association and plans to train with Emily Gill for six days.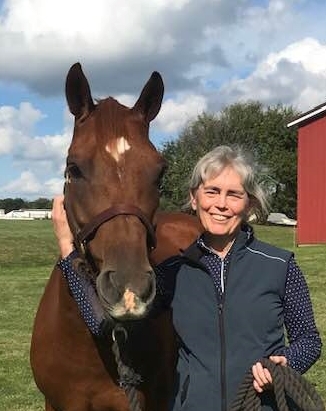 Mosie said, "Receiving a TDF's Gifted Memorial Fund grant means that my horse, Alaska, and I will be able to spend a full week working on my seat and the timing of my aids with my trainer, Emily Gill. Emily plans to break things down and focus on skills and exercises which will help me develop the improved thrust and connection required to execute the goals of First Level. I am so excited and grateful for the opportunity this grant affords. Thank you to each donor and to TDF for your support of the sport of dressage and dressage riders at every level."
Region 2: Jenna Staffaroni (WI): Jenna is a member of the Wisconsin Dressage and Combined Training Association. She will use her grant funding to spend eight days training with Nicole Perret.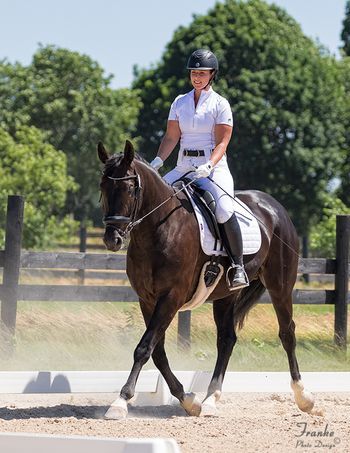 Photo by Franke Photo Design
Jenna said, "I would like to send my sincerest gratitude to TDF and its donors for organizing grants for adult amateurs. I feel very fortunate to have received such a great opportunity and look forward to seeing the progress made and sharing the knowledge gained from being able to spend an entire week in training."
Region 3: Kathryn Patton (GA): Kathryn is a member of the Georgia Dressage and Combined Training Association. She will spend her grant training with Ange Bean for eight days.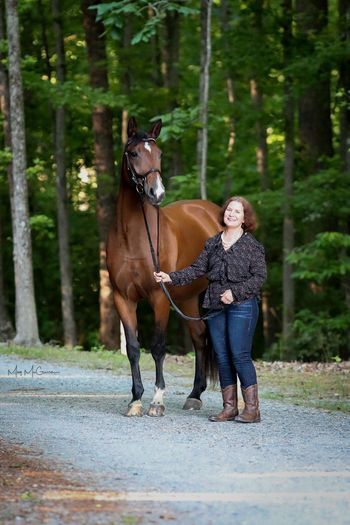 Photo by Meg McGuire Photography
Kathryn said, "I am so grateful and humbled to be selected for a Gifted Memorial Fund grant. Thank you so much to the generous benefactors of TDF. I am a lifelong fan of Gifted and Carol Lavell with many precious memories of their partnership and successes. This grant will support my training plan to achieve my goals. Thank you again for your support and confidence in selecting me."
Region 4: Lin Nelson-Mayson (MN): Lin is a Central States Dressage and Eventing Association member. Her training plan consists of six days of riding with Heather Salden-Kurtz and Kjirsten Lee along with a personalized Pilates plan.

Photo by Huppert Photography
Lin said, "I am honored to be awarded support from TDF's Gifted Memorial Fund for Adult Amateurs. I am excited for this opportunity to spend intensive instruction on the challenges of Second Level with my Morgan mare."
Region 5: Kirsten Romig (NM): Kirsten is a member of the Paso del Norte Dressage Society. She will spend a week training with and shadowing Dr. Bessie Babits.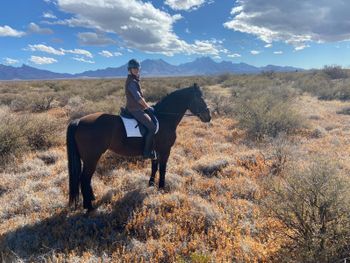 Photo by Michaela Buenemann
Kirsten said, "I am unbelievably honored to receive this exceptional gift. This grant means I can invest in training for me and my horse for one week with my favorite trainer, Bessie Babits, without worrying about my job or how I may feed my livestock, myself, and other strays for the rest of the month. Not only will I be relieved of monetary worries, but I get to follow my dream of becoming a rider with 'feel.'"
Region 6: Lea Leathers (ID): Lea is president of the Eastern Idaho Chapter of the Idaho Dressage and Eventing Association. She will spend six days training with Nadine Schwartsman.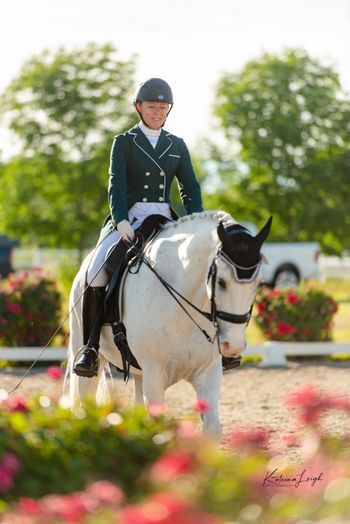 Photo by Katrina Leigh Photography, LLC
Lea said, "Receiving the Gifted Memorial Fund for Adult Amateurs grant means the world to me! These funds will help me spend an entire week of intensive training with my coach who is 300 miles away. This wonderful opportunity will be a huge help in further developing my skills as we continue working on the FEI levels. Being selected is an honor and I am forever grateful for this opportunity!"
Region 6: Shonnessy Gilmore (WA): Shonnessy is a member of the Equestrian's Institute. She will spend eight days working with Patricia (Peaches) Schaefer.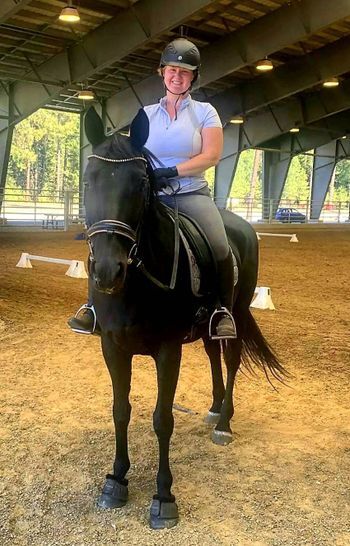 Shonnessy said, "It's so exciting to have an opportunity that will give me the equivalent of two or three months of lessons in a bit over a week. Fingers crossed, this grant will give me the last bit of education and confidence needed to show at Third Level and finish my USDF bronze medal. I am so thankful that funds like this exist for the adult amateur with a million things on their plate. It's such a privilege to get the chance to focus on my horse and my riding journey."
Region 7: Annette Pressas (CA): Annette is a member of the California Dressage Society. She will spend five days training with Kristina Harrison-Antell.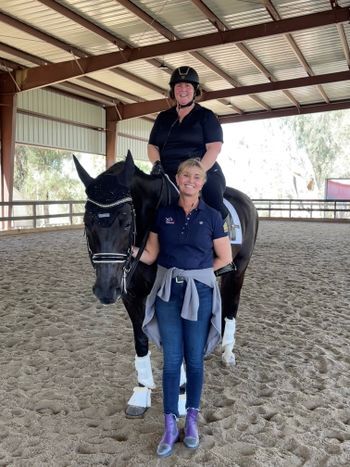 Annette said, "I am incredibly honored that I was chosen to receive a grant from TDF's Gifted Memorial Fund for Adult Amateurs. I am grateful to the TDF and the donors that make these grants possible. I am excited to use the grant to travel down South to train with Kristina Harrison-Antell in the coming year."
The Gifted Memorial Fund for Adult Amateurs was seeded with donations in remembrance of Carol Lavell's great dressage horse, Gifted. The Fund's purpose is for adult amateurs to set aside quality, concentrated time, away from daily pressures to train and bond with their horses. The best applications include a training program of five to seven consecutive days with one trainer. Volunteerism is also an important requirement for this grant. Applications are due September 15.
For more information about The Dressage Foundation and the Gifted Fund Grants for Adult Amateurs, visit www.dressagefoundation.org or contact Sara Weiss, TDF's Director of Grants and Programs, at (402) 434-8585 or sara@dressagefoundation.org.
The Dressage Foundation
The Dressage Foundation is a 501(c)(3), non-profit, tax-exempt, donor-driven organization that is dedicated to educating, supporting, and advancing the sport of dressage. The organization solicits contributions, appropriately allocates donations, and awards grants to dressage riders, judges, instructors, breeders, high-performance teams, nonprofit equestrian organizations, and more. For more information, please visit www.dressagefoundation.org.