Violet Hopkins Fund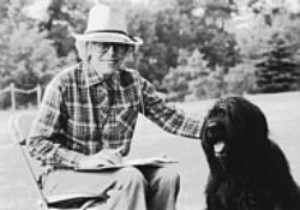 The Violet M. Hopkins Fund was established at The Dressage Foundation in 1996 to help support educational programs of USDF GMOs. The objective of the Hopkins Fund is to give financial assistance to help USDF GMOs provide quality and effective instructional Dressage programs to riders at all levels. The maximum amount to be awarded will be $2,000 per application. GMOs can receive a grant only once in any given calendar year. It is required that applications reach the Foundation Office at least 90 days in advance of your event.
About Violet M. Hopkins
USDF Hall of Famer, Violet Hopkins grew up riding horses at her family farm in Michigan without any formal instruction. She attended college to become a teacher so that she could save money for lessons and eventually buy her own horse. She began teaching professionally and was offered an instructor position at the Open Hunt Club in Bloomfield, MI. 
After studying with dressage trainer Arthur Konyot and several other mentors including Captain Vladmir Littaner and Erich Bubble, she decided to pursue dressage. She traded her jumping horse for a thoroughbred, Dark Warrior, who was her partner to the Grand Prix.
In 1969, Violet established her own dressage school, Tristan Oaks Farm, which was also home to the Midwest Dressage Association that she helped to found. Also a founding member of USDF, she is best known for her USDF Violet Hopkins National Seminars for Dressage Instructors, which gave birth to USDF Regional Workshops, The National Symposium and Instructor Certification Programs.