Lloyd Landkamer Show Management Development Fund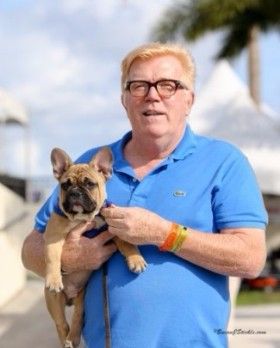 Friends and colleagues of Lloyd Landkamer have established the Lloyd Landkamer Show Management Development Fund at TDF. The new Fund, created in memory of Lloyd, will provide grants to individuals who wish to advance their show management levels. Lloyd Landkamer was a passionate ambassador for dressage in the U.S. He and his partner, Bill Solyntjes, operated Brandywine Farm in Minnesota, where they bred and raised successful dressage horses for many years. In addition to managing world-class dressage and para-dressage competitions in the U.S., including the 2010 World Equestrian Games, Lloyd was an FEI Steward. He also served as USDF Region 4 Director for six years. Lloyd's presence will be missed by the entire dressage community and TDF is pleased to honor Lloyd's memory through a Grant Fund established by Lloyd's friends and colleagues.
Grants:
The goal of the Lloyd Landkamer Show Management Development Fund is to provide financial assistance to show management (to include managers and/or secretaries) to aid in their development and to help them move up the levels of management. One grant of $1,000 will be awarded each year, to be used for costs associated with completing mentoring and apprenticeship requirements, including expenses for travel to shows. Attendance at other educational events, such as USDF Show Management seminars, will be considered as well.
The USEF Requirements for Show Managers and Secretaries can be found at this link (pg. 532).
Additional Grant Information:
Applicant must be a U.S. Citizen or Permanent Resident.
Funding must be used for the event/training specified in the grant application.
An applicant may not receive the grant in consecutive years.
The committee reserves the right to not award a grant in any given year if they determine that no candidate has met the criteria. Grant money would then be held in the Landkamer Fund for use in future years. The applications and discussions of the selection committee are confidential and their decisions are final.
If the grant recipient is unable to attend the specified event/training, TDF must be notified as soon as possible. Approval for a change in the use of funds is at the discretion of TDF and the Grant Selection Committee.
The online application form and all required documents must be submitted to TDF on or before March 1st. A final decision will be announced by the end of April. 
The grant must be used for an event that falls after March 31st of the year in which you apply. Recipients will have one year from the date of the award to use the grant funds.