The Dressage Foundation Awards Inaugural Grant from Debbie McDonald Fund for Pacific Northwest FEI Riders to Jennifer Williams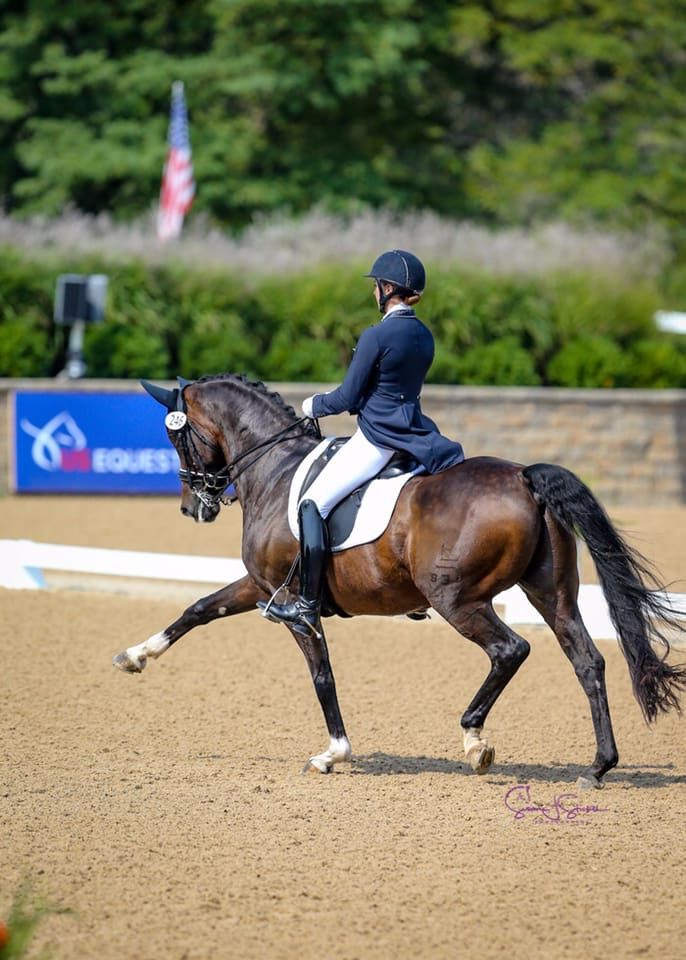 Photo Credit: Susan Stickle
July 25, 2019 – Jennifer Williams of Olympia, Washington, has been selected to receive a $10,000 grant from The Dressage Foundation's new Debbie McDonald Fund for Pacific Northwest FEI Riders.  This Fund was established by Pacific Northwest dressage enthusiasts to assist riders in the region to pursue their goals of representing Team USA on the podium.  
Jennifer is a current member of the USEF Dressage Development Program and has trained multiple horses through Grand Prix.  She has previously competed at the US Dressage Festival of Champions and has also participated in the Markel/USEF National Young Horse Championships.   Jennifer will use the $10,000 grant to take Millione, a 16-year-old Danish Warmblood bred by Jurgen Olson and owned by Bob and Tina Desroche, to Florida in February and March of 2020.  
She shared, "I am so grateful to be selected for this incredible grant in its inaugural year. It will allow me to achieve a goal I've had for a long time, being able to take a talented horse like Millione to Florida to train and show for the season.  This sport is all about continued education and constantly pushing yourself to be better than you were the day before.  I am always hungry to put myself in a position where I can grow, learn and be better for myself, my horse and my support team.  I am very blessed to have Millione as my partner and have the support of his lovely owners." 
"Debbie McDonald's compassion, respect, and love for horses are at the core of her mission as a rider, trainer, and coach," shared the Fund's founding donors.  "We have all witnessed the result of her commitment to produce happy, healthy athletes: USA dressage horses competing successfully on the international stage with confidence, beauty, enthusiasm, and joy.  The Debbie McDonald Fund will provide opportunities for riders from USDF Region 6 to pursue their riding and training goals, in line with USEF Dressage initiatives.  The ultimate desire is to continue to expand Debbie's example of compassionate and correct training, which always puts the horse first, and to support our region's riders and horses." 

The Dressage Foundation welcomes contributions to the Debbie McDonald Fund for Pacific Northwest Riders.  Donations can be made online at www.dressagefoundation.org, checks can be mailed to TDF's office at the address below, or credit card donations can be made over the phone at (402 )434-8585.