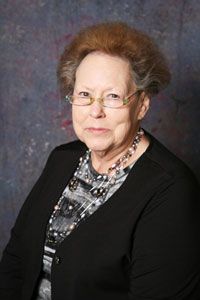 Judith Noone, 79, passed away on March 20, 2018. She was a long-time resident of North Abington, Massachusetts, and she wintered with her son Tom in Florida where she could be close to the sport of dressage that she loved.
Judith was a positive force for dressage since its beginning in this country. Under her creative leadership, she initiated Junior/Young Rider programs first for the New England Dressage Association (NEDA) and then nationally for the United States Dressage Federation (USDF). Those programs included but were not limited to Junior/Young Rider councils, official classes for Juniors and Young Riders on a national level, team championships, dressage programs for 4H and US Pony Club, an educational video series (Just for Juniors) and intercollegiate competitions. In 1981, Lowell Boomer, the founder of USDF, appointed her as the first chairperson for the new USDF Junior/Young Rider program. 
Judith was an extraordinary show manager and obtained corporate sponsorship for her shows decades before dressage dared think itself worthy of corporate sponsorship. She began her career as show manager in the 1970s, and immediately brought the German judges who were leaders in the sport. She ran everything from backyard shows to Regional and National Championships. That National Championship, now known as Festival of Champions, was her concept, and she organized the first two of those competitions for the United States Equestrian Team (USET) with its leader at the time, Fiona Baan. She was also the driving force behind dressage exhibitions and fundraisers to benefit the USET.
Judith was responsible for organizing the first CDIs (international shows) in New England, and nationally, she created the USDF Regional Championships throughout the US. She wrote the guidelines for those championships and created the Omnibus competition prize lists. Her New England Omnibus was single-handedly produced by her for 30 years, and is still being published, now in its 39th year. Her Omnibus format and guidelines have been reproduced in other regions of the country as well. For colleges, she expanded the equine program to include show management.
Judith was also a champion for the adult amateur dressage rider, and in that capacity, she developed USDF Adult Camps and the East Coast Riders Cup competition. She also gave lectures on how to create your own musical freestyles donating the proceeds to equine rescue services.
Judith ran some of the first programs for dressage judges in the US, creating the format, educational materials and guidelines for the "Sit with the Judges" program, engaging esteemed judge Edgar Hotz to teach. This program expanded from regional clinics to a nationwide series that later became the USDF Learner Judges Program.
In 2003, Judith was on the USDF Honor Roll as one of its 20 most influential members. In 2009 she received the Dressage 4Kids' Braley Gray award for extraordinary achievements in dressage and in the same year she was USDF Volunteer of the Year for Region 8 (New England and New York State). In 2010 she was awarded the Lifetime Achievement Award by USDF.
One of Judith's happiest memories was when son Tom successfully represented the United States at the Dressage World Cup Final in Denmark. She designed his music and the choreography for his freestyle.
Judith was on the Board of Directors of The Dressage Foundation (TDF) since its inception, and in recent years, she served as the organization treasurer. She was singularly responsible for developing their program of State Representatives as well as the TDF Sustaining Partner Program. Judith gave selflessly and tirelessly to the organization.
Judith was predeceased by her husband, Tom, who was always by her side in her drive to promote dressage education and competition. He often served as announcer at competitions large and small. Judith is survived not only by her son Tom, but also by Tim (MA) who was often by her side near the end.
Services will be private. In lieu of flowers, Judith's family would appreciate donations to The Dressage Foundation in her memory.