The Dressage Foundation has announced that a total of $10,000 has been awarded to U.S. dressage instructors through the Major Anders Lindgren Scholarship program, funded through The Dressage Foundation's Carol Lavell Gifted Memorial Fund. The Lindgren Scholarships provide financial support that enables dressage instructors to train in a concentrated amount of time in order to improve teaching, riding, and training skills. This year, the Selection Committee chose the following recipients: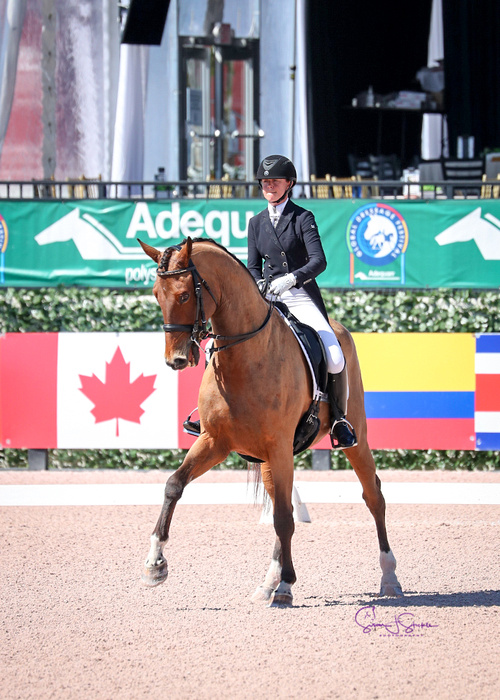 Photo: Jessie Myers, Credit Susan Stickle
Jessie Myers (Ann Arbor, MI) was awarded the $6,000 Lindgren Scholarship. Jessie is a USDF Bronze, Silver and Gold Medalist and owns Breakthrough Dressage in Saline, MI. "I am thrilled and honored to receive this support from TDF and its generous donors! The grant will enable me to spend time training with George Williams in Wellington this winter, an opportunity for which I am grateful."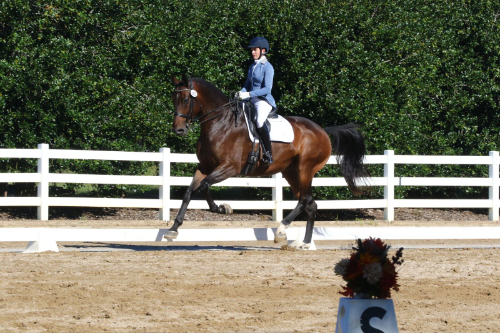 Caroline Buchanan (Decatur, AL) is the recipient of a $2,000 Lindgren Scholarship. Caroline runs her business out of Cotton Meadows Farm, and is a USDF Bronze and Silver Medalist. She will work with Kevin Kohmann in Wellington, FL. "This is an amazing opportunity and I am so honored to have been chosen as a grant recipient! I want to thank all of those who have given to TDF, they have created a support system that will allow me to further my knowledge and skill level this winter."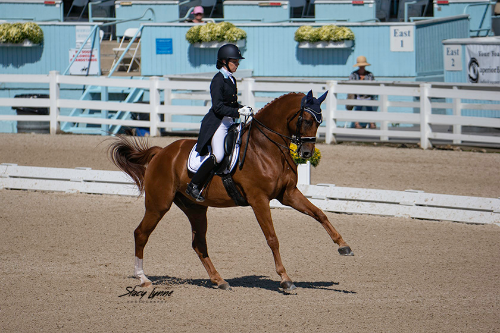 Photo: Amanda Perkowski, Credit Stacy Lynne Photography
Amanda Perkowski (Cream Ridge, NJ), was also awarded a $2,000 Scholarship. Amanda is a USDF Certified Instructor through First Level, and USDF Bronze and Silver Medalist. "I am honored to be a recipient of TDF's Lindgren Scholarship to help offset costs of working for and training with Olympian Allison Brock. I hope to spend the winter season learning all that I can from Ali and have plans to compete in the U25 Grand Prix. I give a very sincere thank you to TDF and the Lindgren scholarship for their support as it is a tremendous help in achieving my goals and furthering my education."
Since 1996, The Dressage Foundation has offered annual instructor scholarships in Major Anders Lindgren's name. Major Lindgren was an accomplished dressage rider, having won the 1971 Swedish Dressage Championship and ridden on the Swedish Olympic Team in 1972.He also won the Scandinavian Eventing Championship in 1959. Lindgren's contribution to American dressage was large, as he was solidly committed to the education of U.S. dressage instructors.
Applications for the three Lindgren scholarships are due to The Dressage Foundation by September 30th of each year.