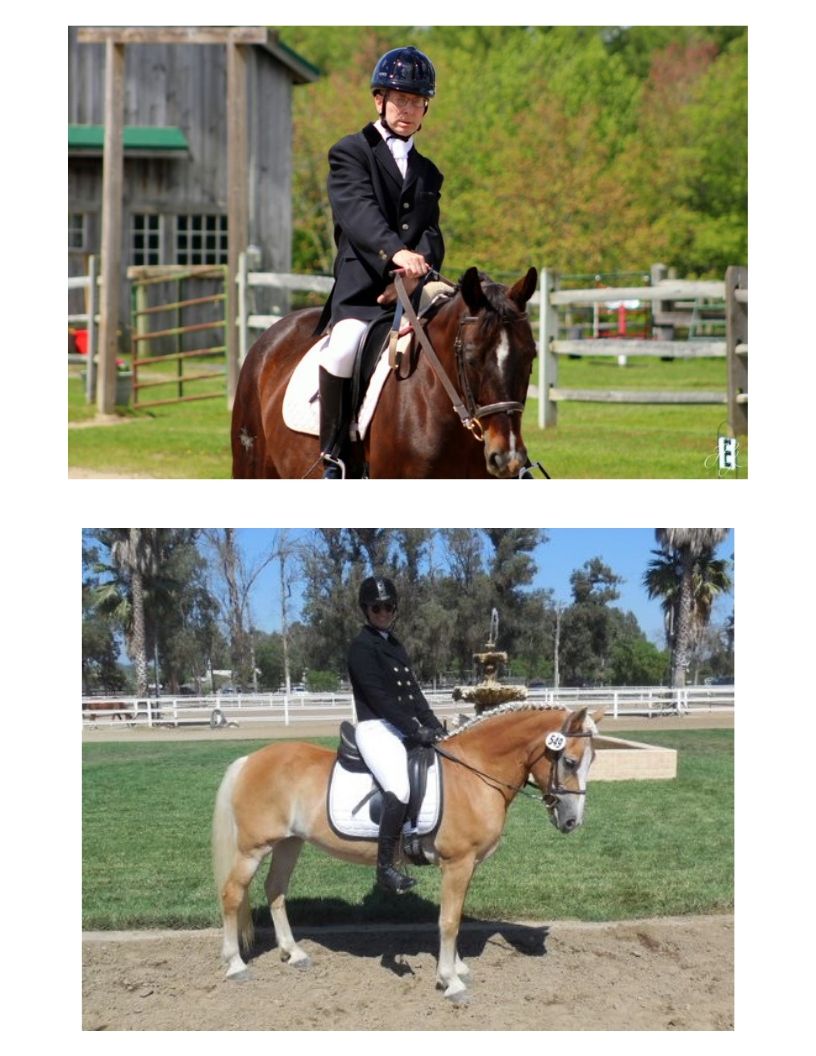 (Photos - Dan Mohl and Mia Rodier-Dawallo)

The Dressage Foundation Awards $2,000 to Para-Equestrian Dressage Riders

The Dressage Foundation is pleased to announce that its inaugural Para-Equestrian Dressage Fund Grants have been awarded to Dan Mohl (FL) and Mia Rodier-Dawallo (CA).  

Dan will be using his $1,000 grant to train at Carlisle Academy Integrative Equine Therapy and Sports in Maine. "I would like to thank TDF for this support in following my dream of competing again in Para-Dressage. This grant will allow me to train and learn with the wonderful coaches at Carlisle Academy. It is wonderful that TDF gives us the opportunity to reach our goals."

Mia intends to use her $1,000 grant for two clinics; first at the CalNet Disabled Rider Horse Show and then the Fall Para-Dressage Clinic.  She shared, "To the benevolent donors and affiliates of The Dressage Foundation, I want to give thanks from the bottom of my heart. The clinics I will be able to attend with this grant will help me immensely on my journey to achieve my ultimate goal of making it to the Olympics. I am so honored to have been chosen to receive this support and will take every action possible to succeed by you."

The purpose of the Para-Equestrian Dressage Fund, seeded by a gift from the Lowell Boomer Family Charitable Remainder Unitrust, is to provide financial support for para-dressage riders to attend educational events that will enable them to receive training to help them reach their riding and competition goals.   

"We had a wonderful response from para-dressage riders who were interested in this new Grant Fund," said Jenny Johnson, TDF's Executive Director.  "The Grant committee had a tough job to narrow the field down to two recipients and we congratulate Dan and Mia.  Our goal is to continue raising money for this Fund so we can award even more grants in future years!"

For more information about applying for a grant from TDF's Para-Equestrian Dressage Fund or to make a donation, contact TDF at (402) 434-8585 or visit www.dressagefoundation.org.