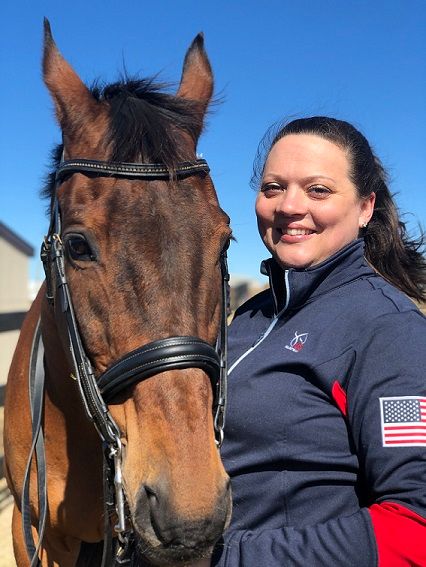 The Dressage Foundation is pleased to announce that the 2019 Karen Skvarla Fund Grant for Young Professionals has been awarded Erica Furkis of Berrien Center, Michigan. Erica plans to use the $1,000 grant to ride in a clinic with Anne Gribbons in May.

Erica has been a professional instructor for about one year and is an assistant manager and trainer at Concord Ridge Equestrian Center in St. Joseph, Michigan.  In addition to teaching and training, she has received her USDF bronze and silver medals and organizes multiple schooling shows and clinics annually. 

She shared, "I am incredibly grateful to The Dressage Foundation's donors who make educational opportunities for young dressage professionals possible and I look forward to participating in the clinic with Anne Gribbons.  Having her input as a judge and instructor, with my regular coach in attendance, will be an invaluable learning experience."

The purpose of the Karen Skvarla Fund is to provide grants enabling dressage professionals to pursue training or educational opportunities. Grant applicants should be in the beginning stages of their dressage careers as instructors and/or trainers. The Karen Skvarla Fund Grant selection committee will especially look for applicants who are eager to grow and improve, and who are fair and respectful to both students and horses.

The Karen Skvarla Fund for Young Professionals awards one annual $1,000 grant, with applications due on or before February 15th of each year.  The application and additional information can be found here.