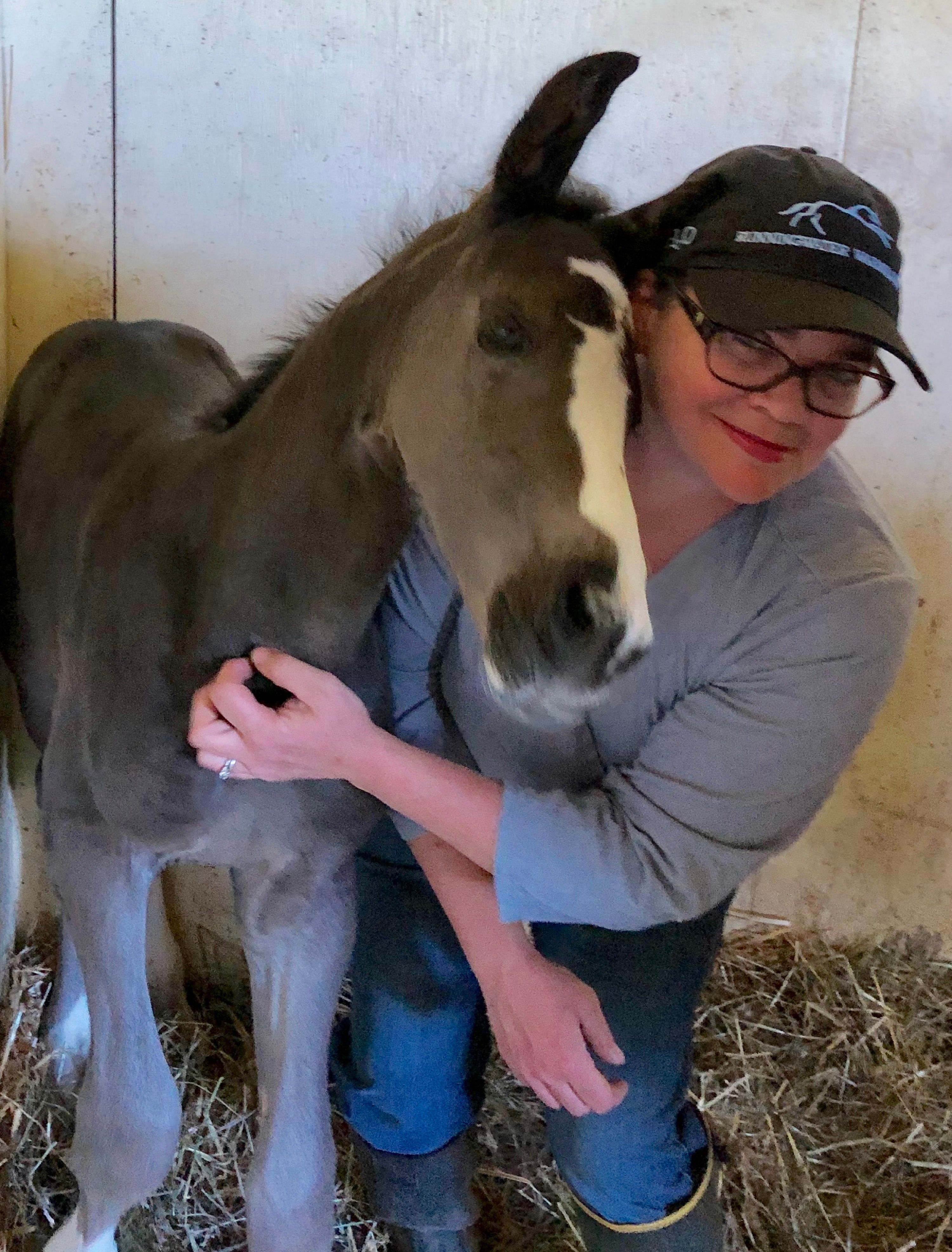 The Dressage Foundation is pleased to announce that Kendra Hansis of Runningwater Warmbloods (NJ) has received a grant from TDF's U.S. Breeder Excellence Fund. 
The U.S. Breeder Excellence Fund, established at The Dressage Foundation in 2011 by Abbey Henderson, then owner of Elysium Farm (MA), provides financial assistance to breeders to pursue educational opportunities related to breeding that will advance their careers, promote sound breeding practices and further enhance the quality of U.S.-bred dressage horses. 
Kendra Hansis was awarded $2,400 to attend the Oldenburg Winter Meeting Breeder's Course in Vechta, Germany, December 4-7. The experience includes a tour of famous training centers in Northern Germany along with lectures and practical trainings with field experts.  
"I'm beyond thrilled to receive this grant! I wish to extend my sincere thanks to The Dressage Foundation's U.S. Breeder Excellence Fund's generous donors and to the selection committee for choosing me for this wonderful award. This grant will have a resounding impact my breeding program here at Runningwater Warmbloods by providing me with direct access to the German Oldenburg Verband's educational programs, by allowing me to meet breeders from across the world, and by giving me the opportunity to visit several breeding farms in Germany. Attending the Winter Meeting has long been a dream of mine, one I can now realize with The Dressage Foundation's help. Thank you!," replies Hansis. 
Applications will again be received in 2020, with a due date of May 1st. Further information about the U.S. Breeder Excellence Fund is available at The Dressage Foundation website, www.dressagefoundation.org or call (402) 434-8585.