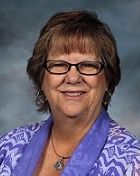 The Dressage Foundation is pleased to announce that the 2019 Veronica Holt Dressage Technical Delegate Grant has been awarded to Carol Spangler of Upland, California.

Carol, an adult amateur rider, has been involved in dressage since 2005 and is currently schooling her half Arabian/Warmblood at Second Level.  She has served in many capacities in the Arabian Horse Association, has been a C2 Steward for six years, and is currently completing the requirements for the USEF Dressage Technical Delegate Program.  Carol will use the $500 grant to apprentice at shows in Washington.

"I would like to thank The Dressage Foundation for the Veronica Holt Fund grant," said Carol.  "I have been on the journey to obtain my Dressage Technical Delegate license for many years and I was truly excited to hear that I had received this grant. I am also very thankful to the donors that have supported this grant and made this possible.  This grant comes at the perfect time as I head off to my out-of-state and out-of-region requirements to finish my final apprenticeships. I have loved the learning process, and the community of Technical Delegates has been amazing throughout the whole process."

Up to $500 is available each year from the Veronica Holt Dressage Technical Delegate Fund, to be used by the recipient to pay for costs associated with completing apprenticeship requirements at competitions or attending required TD clinics. As the fund balance grows, the amount and number of grants may increase.

The online grant application and more information are available here.

For more information about this Fund or to make a donation, visit www.dressagefoundation.org or contact Jenny Johnson at (402)434-8585 or jenny@dressagefoundation.org.