The Dressage Foundation is proud to announce this year's recipients of the Carol Lavell Gifted Memorial Fund Grants for Adult Amateurs. Each will receive a $1,000 grant to enable them to set aside quality time in concentrated training with their horse, trainer of choice, and away from the daily pressures of job and family. 
"Thanks to the generosity of Carol Lavell, her family and friends, we are pleased to provide this financial support to adult amateurs who not only make time to further their dressage education, but who are tremendous volunteers for their dressage clubs. We congratulate each recipient," said Jenny Johnson, Executive Director of The Dressage Foundation.
Up to eleven $1,000 grants are available each year - one per United States Dressage Federation Region and two wild card grants that can be awarded in any Region. The following Adult Amateurs were chosen as recipients from their respective USDF Regions to receive grants for training in the 2020 calendar year:
Region 1 – Karen Allred (NC) and her Hanoverian/Andalusian, Del Norte, will train with Andrea Velas. Karen is a member of North Carolina Dressage and CTA. 
"This grant will afford me the luxury of taking a week off from work for a dressage-intensive course of lessons for seven consecutive days. I am a 3rd Level rider who is fortunate to own a wonderful schoolmaster trained at higher levels, so I am thrilled to be able to immerse myself in the process of learning, studying, practicing and improving the requirements for 4th Level and Prix St. Georges.  Thank you so much."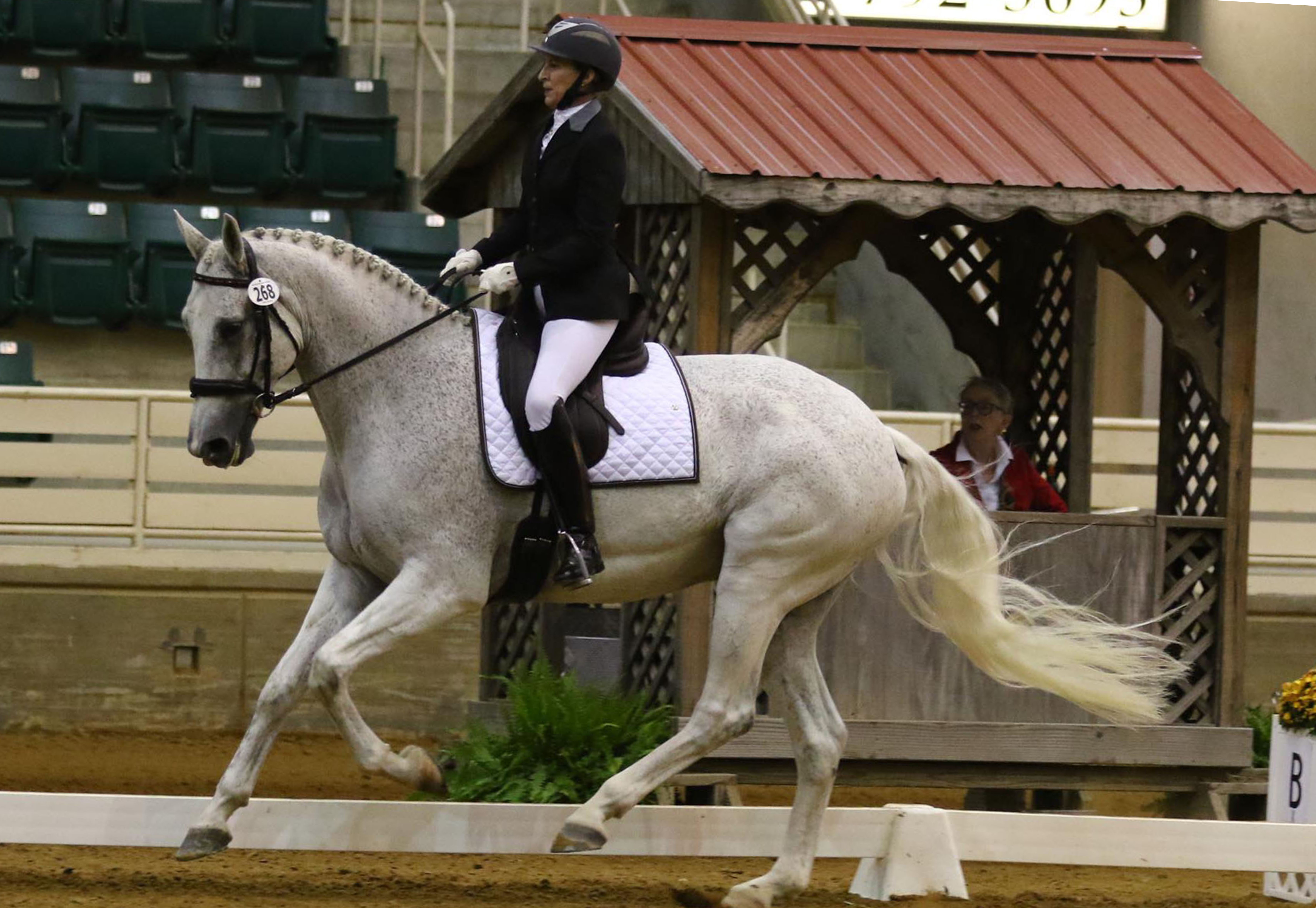 Photo by High Time Photography
Region 1 – Sharon Sexton (MD) and her Arabian/Hanoverian, Furstafire will train with Jessica Fay. Sharon is a member of Delaware Valley CTA. 
"The Gifted Fund Grant from The Dressage Foundation will allow us a week of training with a goal of showing 3rd level in 2020. During this week we will learn the proper aids and exercises for the flying changes, along with the other 3rd Level movements. I am grateful for the opportunity and look forward to the 2020 show season."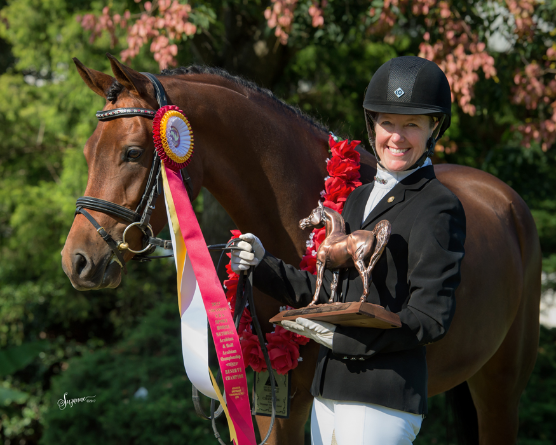 Photo by Suzanne Sturgill
Region 2 – Sally Burton (OH) and her Dutch Warmblood, Sully, will train with Debbie Savage. Sally is a member of Northern Ohio Dressage Association.
"I would like to thank TDF, Carol Lavell and all the donors who made this grant possible!  My training plan is to take my horse to Lake Erie College for an extended stay and to have the opportunity to train with "S" judge Debby Savage.  I need to learn to ride my horse in show environments away from home and training with Debby will give me that opportunity."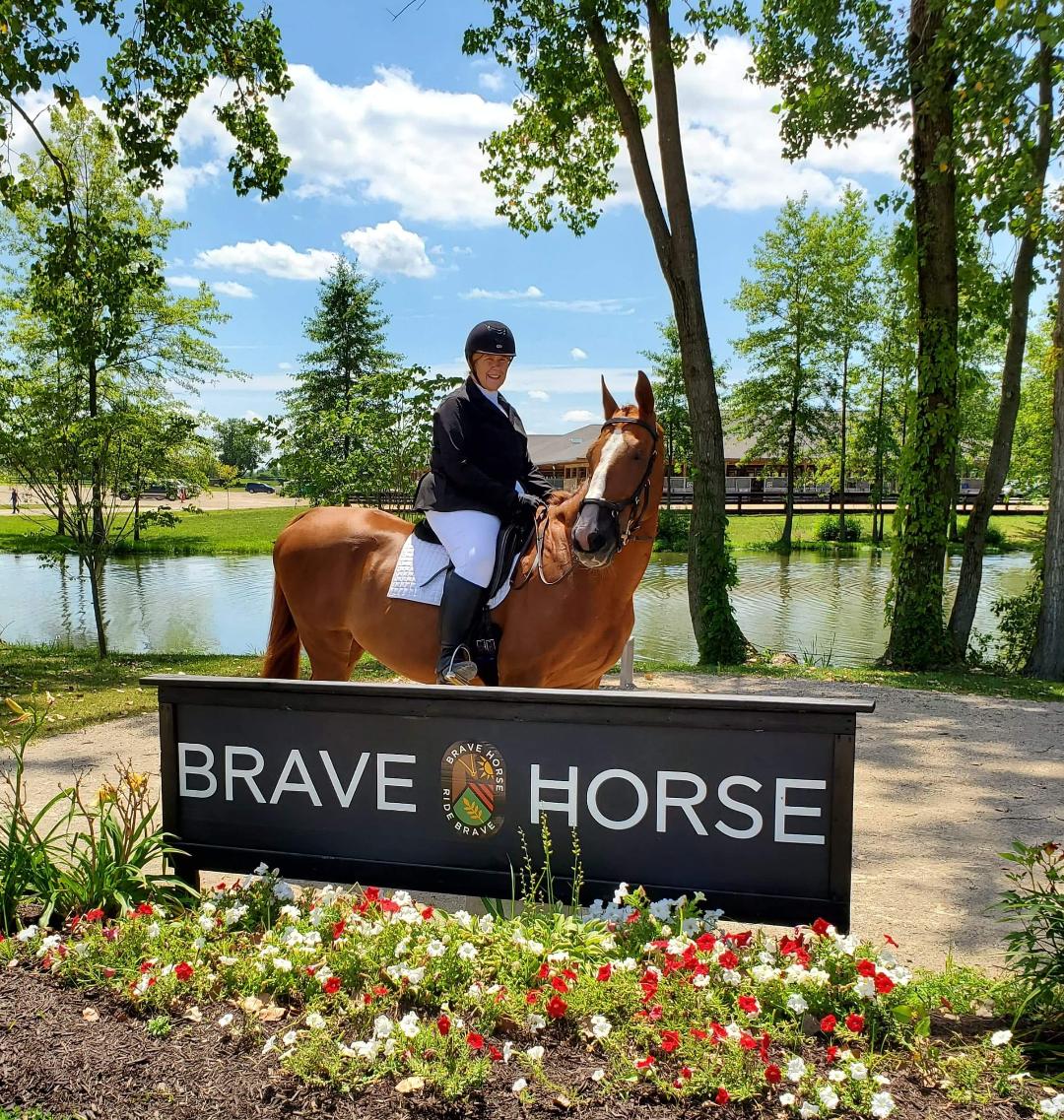 Photo by Sarah Freeman
Region 2 – Anna Cluxton (OH) and her Morgan, Sheradins Timeless, will train with Amy Rothe-Hietter.  Anna is a member of Mid-Ohio Dressage Association.
"I am so excited and extremely grateful to receive a Gifted Grant! It will help me jump start my physical and emotional recovery and journey back from a surgery, as well as continue towards 2nd Level and achieving scores towards a USDF Bronze Medal."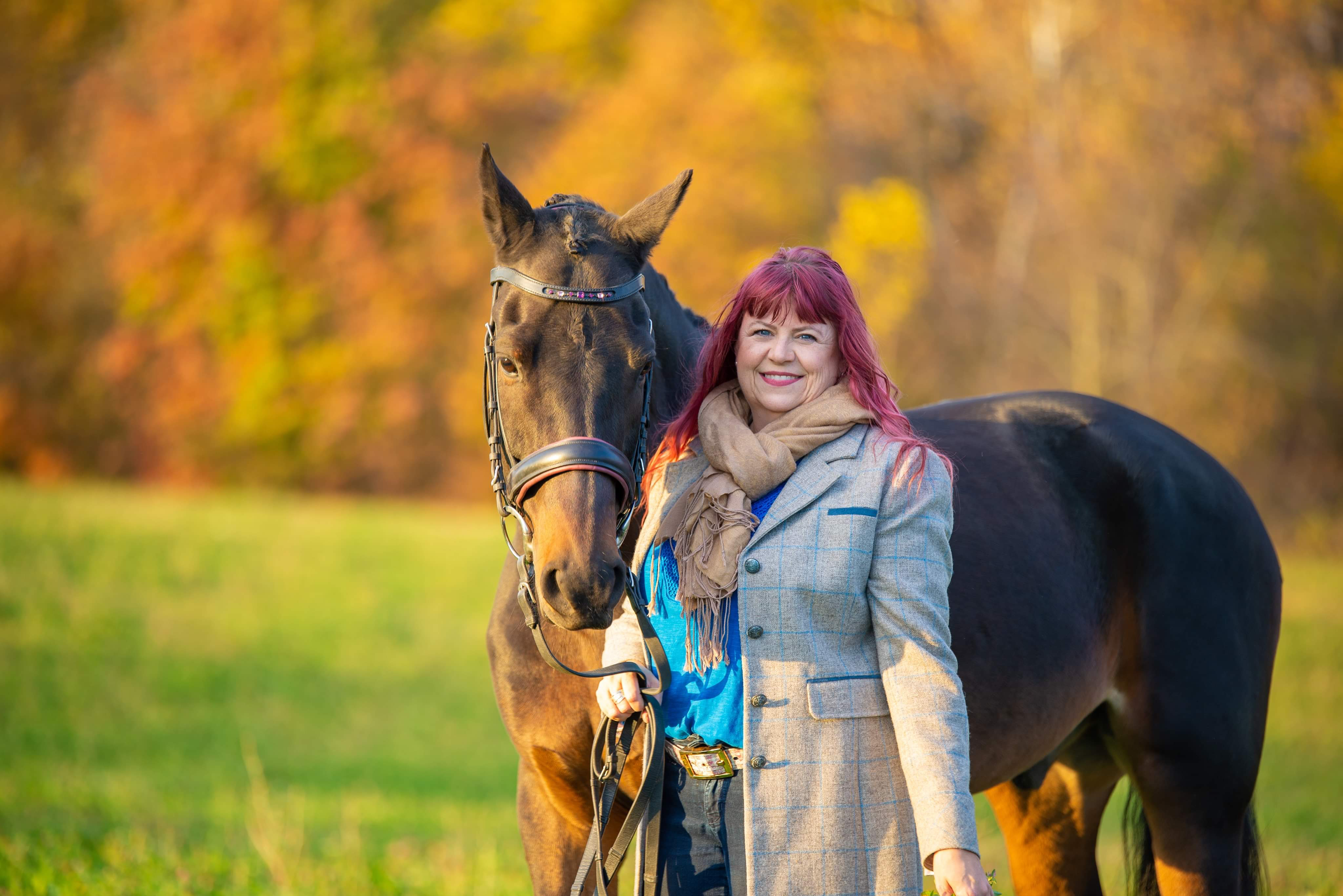 Photo by Sam Ferry of Reality Studios of Ohio
Region 3 – Carolyn Belcher (GA) and her Thoroughbred/Hanoverian, Greyson, will train with Brian MacMahon. Carolyn is a member of First Coast Classical Dressage Society.
"My horse and I are working on moving up to 2nd Level, but it is difficult to have consistent progress with new skills because of the time between training sessions with my trainer. As I do not have the benefit of a skilled person on the ground at home, a week of steady and consistent observation should help identify issues I cannot easily identify and work on by myself."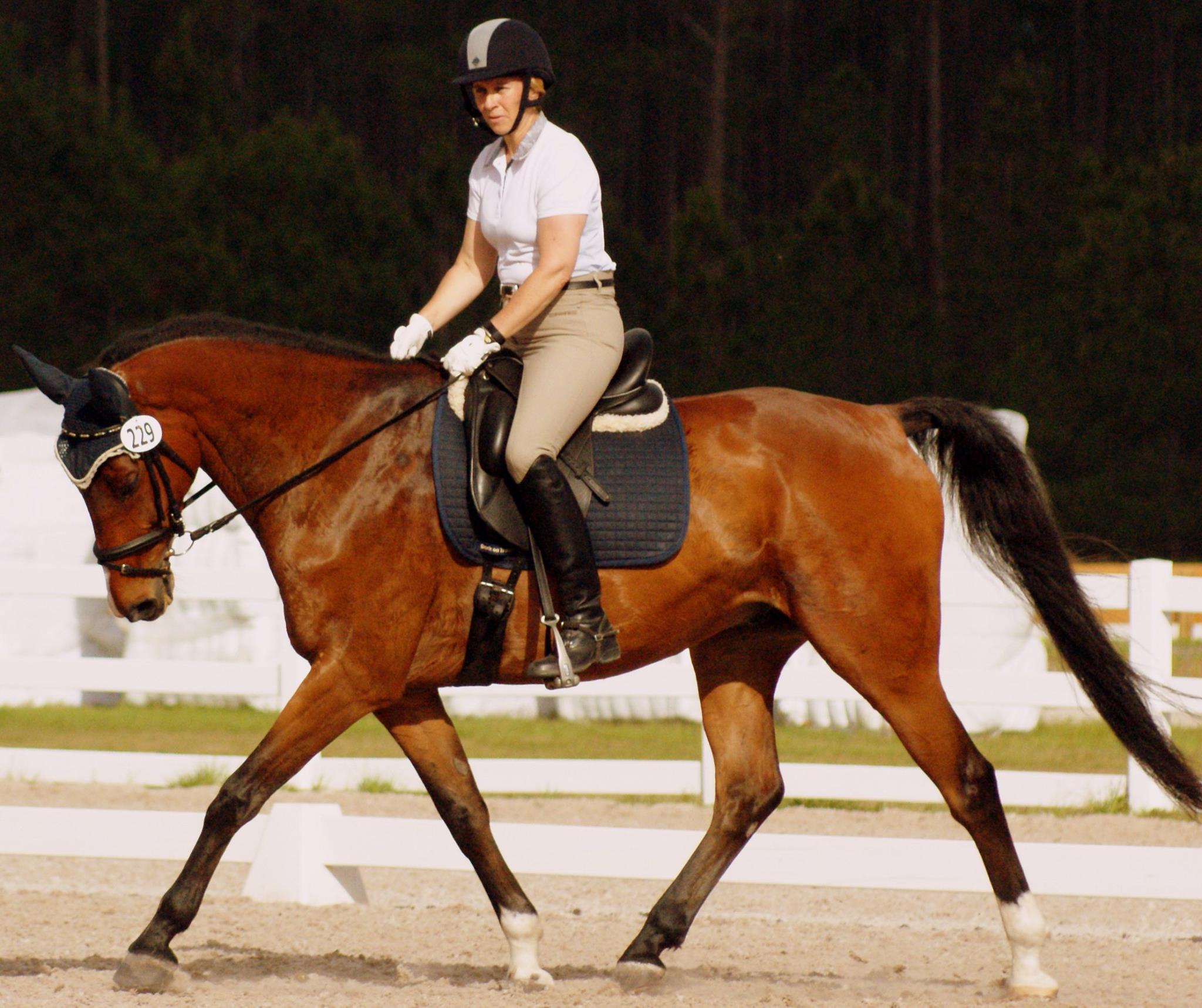 Photo by Marguerite Yarnell
Region 4 – Jessica Foschi (MN) and her Dutch Warmblood, Calypso, will train with Kellie Hunter. Jessica is a member of North Woods Dressage Association and Central States DEA.
"I am so grateful to receive a grant to further my dressage education! With this grant, I plan to participate in a week-long FEI bootcamp with my partner and heart-horse, Calypso, in hopes of bridging the gap between 4th Level and FEI. I am looking forward to taking advantage of the dedicated time that I'll be able to spend with my horse as well as the time we'll be able to spend working furthering our training."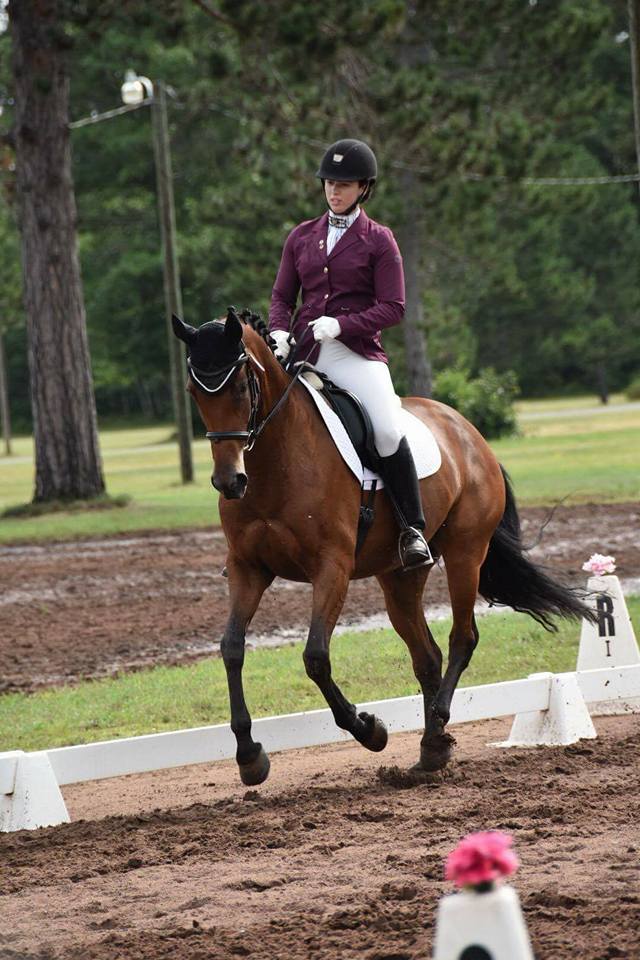 Photo by Tiger Striped Horse Equine Photography
Region 5 – Karen Harkin (CO) and her Westphalian, Sandro Malta, will train with Joan Clay. Karen is a member of the Rocky Mountain Dressage Society.
"This grant will enable me to have concentrated time to work with Joan on my position, seat and core, and on my horse's suppleness and balance, while strengthening his back to obtain more activity in his hind legs. These were common themes in the comments on my tests and are necessary for me to progress to 1st Level in 2020.  I am honored and thankful for this opportunity."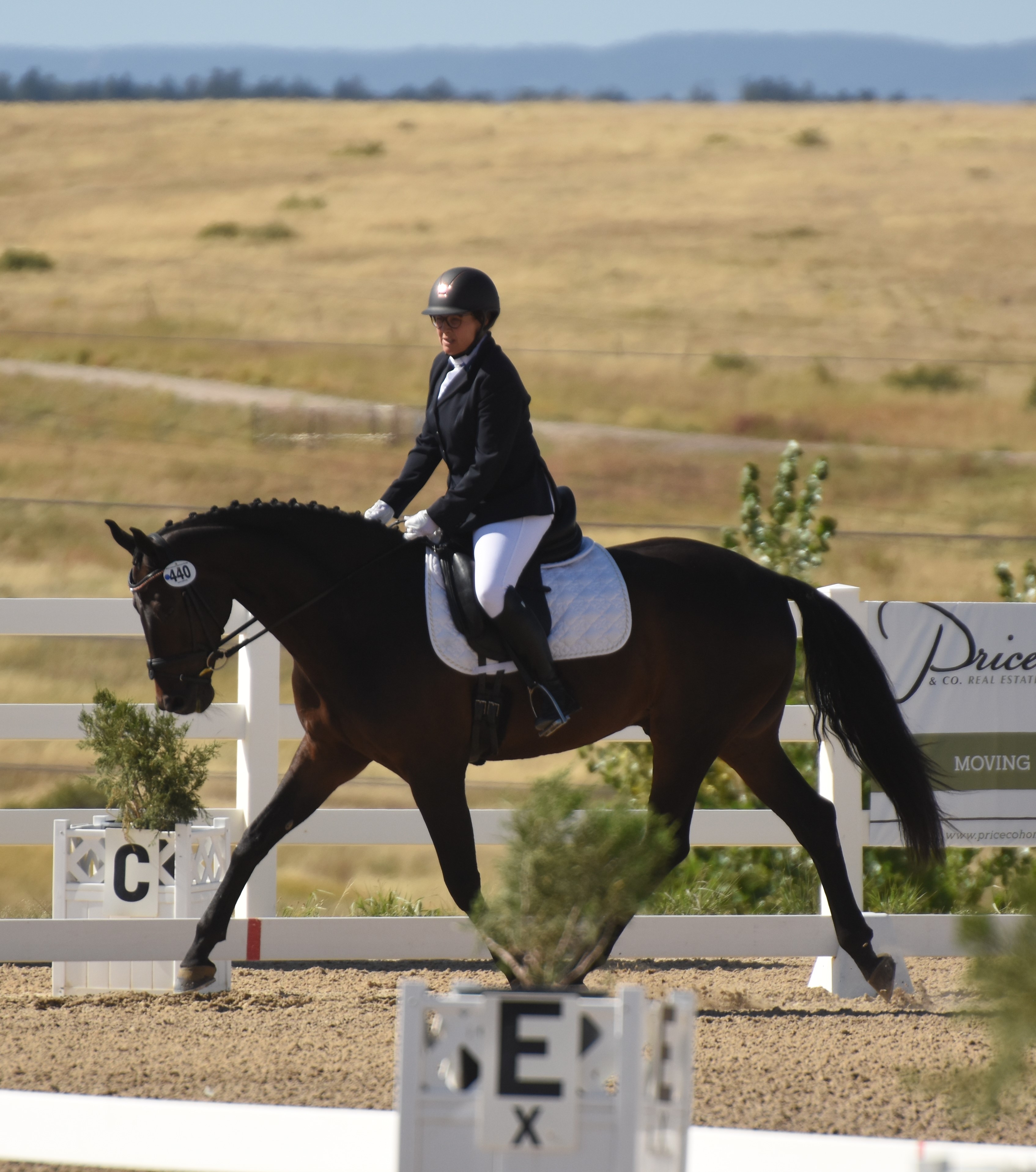 Photo by Kathleen Bryan
Region 6 – Lea McCullough (WA) and her Hanoverian, Sunshine, will train with Kristi Wysocki. Lea is a member of Lower Puget Sound Dressage Club.
"I'm truly excited to be a part of the 2020 group of grant recipients. The week training with Kristi will help me fully prep for my PSG debut in April 2020.  I am filling my toolbox now with exercises to improve our tempi changes and quality of gaits to become competitive in the FEI court. My future goal would be to build our partnership in the FEI court and represent Region VI at Nationals next year."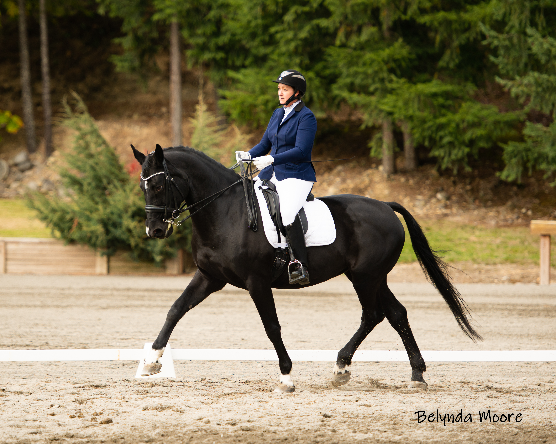 Photo by Belynda Moore
Region 8 – Sarah Averill (NY) and her International Rescue Registry (QH) horse, Samwise, will train with John Zopatti.  Sarah is a member of Western New York Dressage Association.
"I'm so incredibly excited and grateful to TDF for providing me with the opportunity to go train with John Zopatti.  Getting to spend a whole week with a primary focus on riding and learning with my horse, instead of trying to squeeze in horse time around all my other commitments, is a tremendous gift.  I can't wait for this spring!"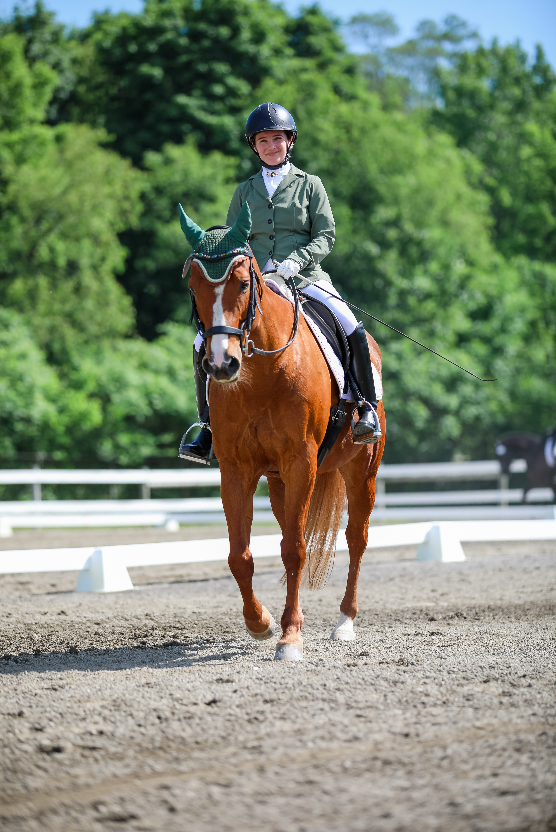 Photo by Alyssa Dumblewski Photography
Region 9 – Shannon Strank (TX) and her horse, Samba, will train with Tara Stegen.  Shannon is a member of Austin Dressage Unlimited.
"I am grateful for this generous grant.  This opportunity will make a profound impact on our partnership.  I am excited to witness the dramatic improvement in both skill and strength that we will gain from a dedicated week of training."

Photo by Tim Walter