The Dressage Foundation is pleased to announce that $1,000 grants from its Para-Equestrian Dressage Fund have been awarded to Meghan Benge (SC) and Erika Wager (NY).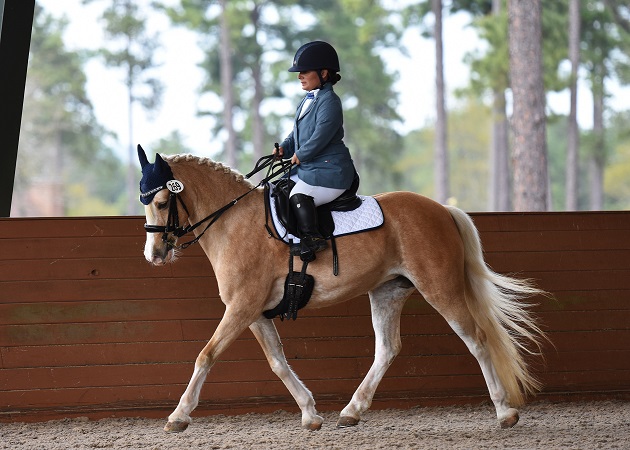 Meghan Benge, photo by Nicole McNally
Meghan began riding when she was six years old and has trained in hunters, para-driving (she was the 2008 Para Driving World Championships gold medalist), and now para-dressage. She has been named to the US Equestrian Para Dressage Development Athlete list and will use her $1,000 grant to train and compete in Wellington with her trainer, Melissa Vaughn. Meghan said, "My ponies, Trip and Zoey, and I are very thankful to receive this grant. It will allow us to obtain additional training prior to and in between our shows during the spring season. It will help put us one step closer to achieving our goals."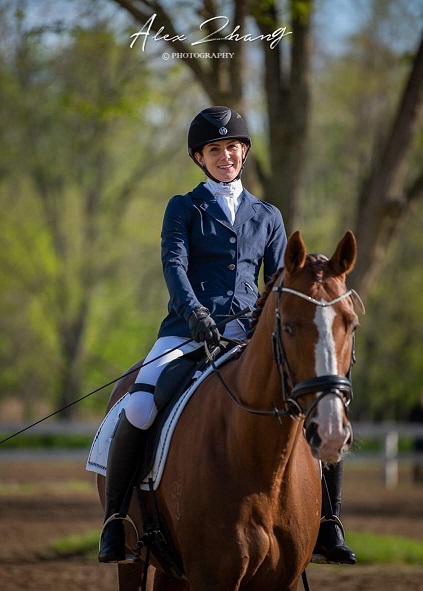 Erika Wager, photo by Alex Zhang
Erika began riding at the age of 5 and has been focused on para-dressage for the past year. She has recently been named to the US Equestrian Para Dressage Emerging Athlete list and will use her $1,000 grant to train with Susanne Hamilton and attend USEF/USPEA clinics. Erika said, "I'm so grateful to be selected as a grant recipient! The funds will go towards continuing my education as a Para-Dressage rider with my horse, Clifton Zander, and are a tremendous help."

The purpose of the Para-Equestrian Dressage Fund, seeded by a gift from the Lowell Boomer Family Charitable Remainder Unitrust, is to provide financial support for para-dressage riders to attend educational events that will enable them to receive training to help them reach their riding and competition goals.

For more information about applying for a grant from TDF's Para-Equestrian Dressage Fund or to make a donation, contact TDF at (402) 434-8585 or visit www.dressagefoundation.org.